Written by
Adam Fonsecha S.S.
Are you ready to design your future home? Once you've purchased the land, taken care of all the legality, and prepared all the necessary data, you can now start contacting the professional architect to kick off the designing stage on the road. Before that, we'll help you prepare all the space necessities for your future home.
To make it easier, you can provide a list of rooms or areas that are mandatory to design. Of course, you need to know the rooms and facilities that your family is going to be needed in your new home. To find that out, it will be a thousand times easier if you'd ask these questions to every member of your family. Have a look here.
Preparing the carport and garage data
You need to count how many vehicles need to be parked and what type of vehicles you own. Once you give the answers to the architect, the architect will be able to plan the necessary carport and garage at your home design and calculate the total space measurement needed.
Preparing bedrooms, walk-in closet, and bathrooms necessities
The most important function of a house is as a safe place to sleep and rest comfortably and safely. Therefore, the number of bedrooms, bathrooms, and walk-in closet needs to be considered perfectly. You need to provide the information of how many family members need a room and the gender of each room inhabitant to the architect you hired. It would also be best to ask your kids if they want separate bedrooms, bathrooms, and walk-in closets. The architect will design them based on the data you provided.
Preparing the public spaces like the family room, dining room, and kitchen necessities
Every house does need a living room, family room, dining room, and kitchen. Although those areas are automatically added without being asked for, you need to inform the architect how many family members you have and the frequency of visitors, whether to hang out or dine together. Once that information is passed to the architect, the architect will be able to decide the best size for each area.
Preparing rooms for in-house workers
Are you also planning to hire a house assistant, security, or driver for your new home? How many workers are going to stay in your new home? The answers would be beneficial for the architect to decide the needs of additional bedrooms and bathrooms separately for the workers.
Preparing the necessary spaces for facilities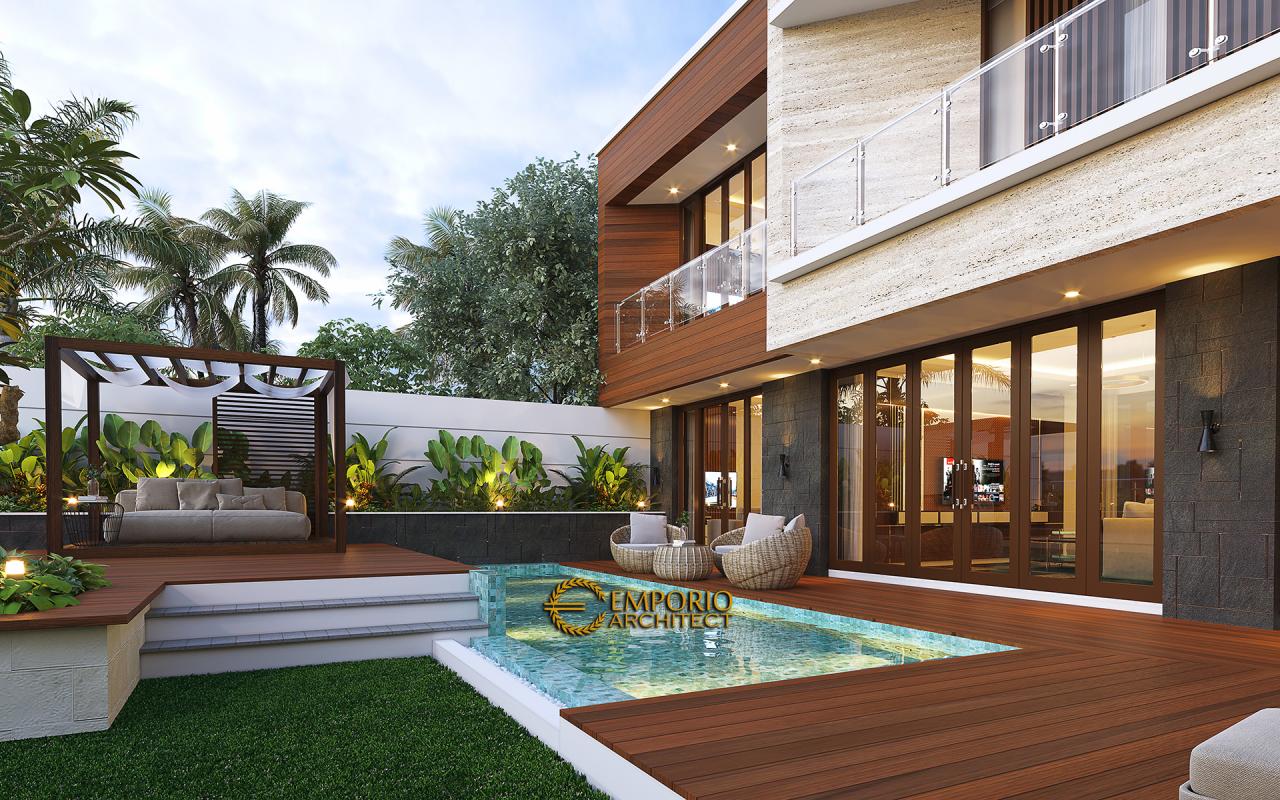 If you have spacious land and planning to build a luxurious mansion, you should consider creating facilities to relax and kick away all stresses at home. It's better to ask every family member what their hobbies are and what activities they would enjoy at home.
Once the data has been acquired, the architect will be able to plan all the entertainment facilities, such as a karaoke room, home theater, music studio, games room, gym, bar, swimming pool, garden, and other facilities in accordance with your needs and requests. The architect will also calculate and plan the best measurement for these facilities and their locations. It will be put either inside, outside the house, or even on the rooftop.
Preparing a study room/home library/workspace
If one of your family members loves to read books, still goes to school, or is a nut buster for productivity, it's better to prepare a study room/home library/workspace at home. If you have informed the reading frequency of your family, the ages of your children, and their study routines (do they have an extra course at home or study with a private teacher or not). It is also important to inform the architect what you do for a living and the routine of your job that the architect will use to adjust the study room/home library/workspace in your new home
Preparing other rooms like a prayer room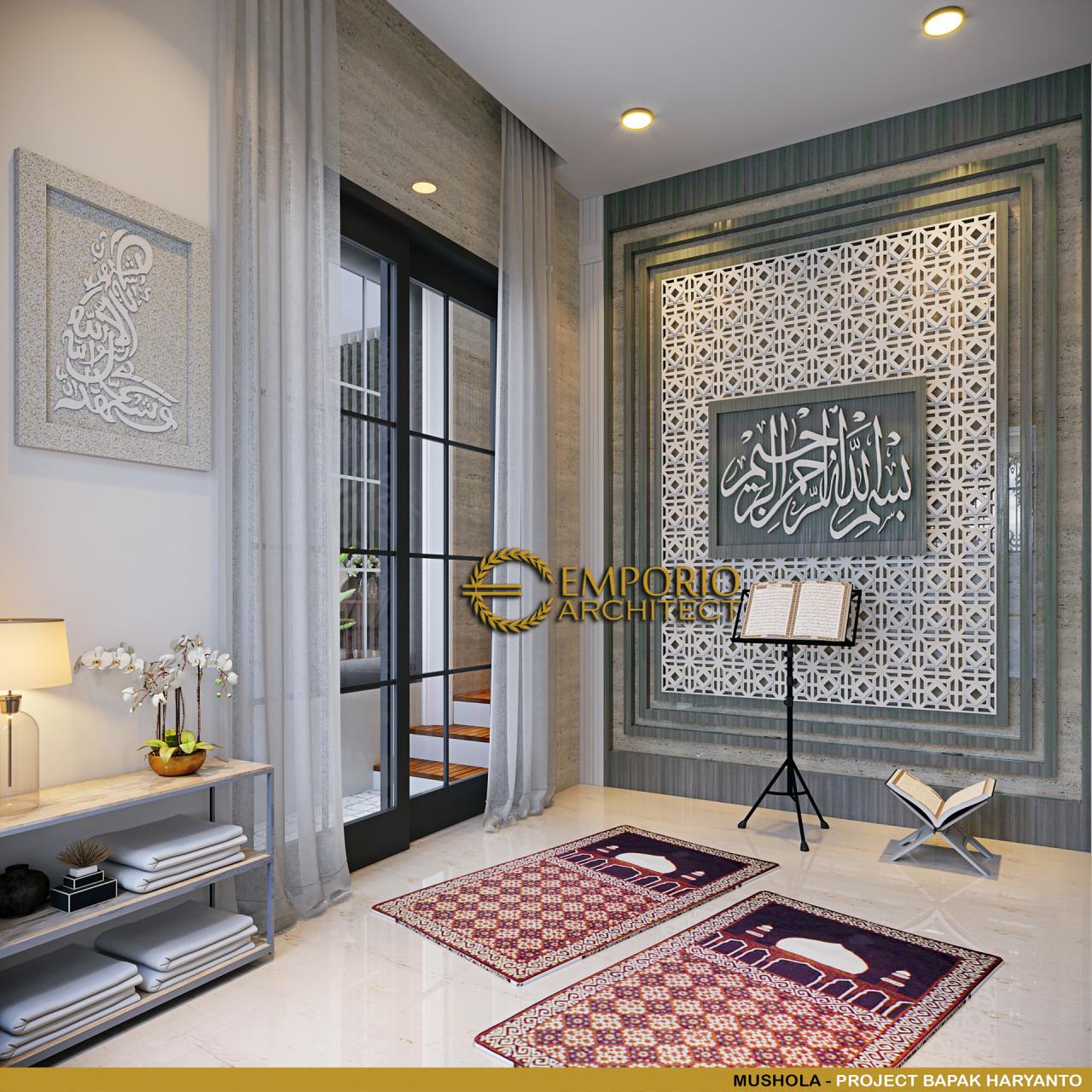 When planning a house design, it's much safer to consider another room that can function as a prayer room, especially for Muslims who mandatorily need it to pray. All you have to do is tell the architect, and the architect will measure the most fitting space to make your new home even more comfortable for the family.
Other than space necessity, you also need to inform the architect regarding how many stories you want your new home to have. Most professional architects, Emporio Architect being one of them, will submit a form of space necessities as the base of house designing. Preparing all the space necessities and discussing them with the architect will help the architect ease up the designing process since every request of yours has been informed. You can now get yourself ready to live in a cozy and fully-facilitated house that fits your family's needs and expectations. After that, all you need to do is grab a phone and contact a professional architecture service like Emporio Architect to make your dream home design come to a realization.
AUTHOR
Adam Fonsecha S.S.
Born and raised in Bali, Indonesia, does not limit his passion for learning other languages and desire to reach multiple continents through his writing. Writing articles has been his journey since graduating as it connects him with many people locally and globally. Also, nothing beats the feeling of readers taking an interest in a product that has been literately created into a future promise.
ALSO READ:
BEST HOUSE DESIGN:
INTERIOR DESIGN: