Written by
Adam Fonsecha S.S.
Have you started the consultation process with Emporio Architect? While discussing and waiting for the design plan to finish, there's no harm to learn a little bit about the design principles of Emporio Architect, who is quite renowned for bringing a villa nuance into the house. You do want your future home to be the coziest, safest, and most relaxing place to unwind and relieve all the stress after your out-of-home activities, don't you? Therefore, the best solution to relieve all the fatigue and stress is to build a villa nuance home.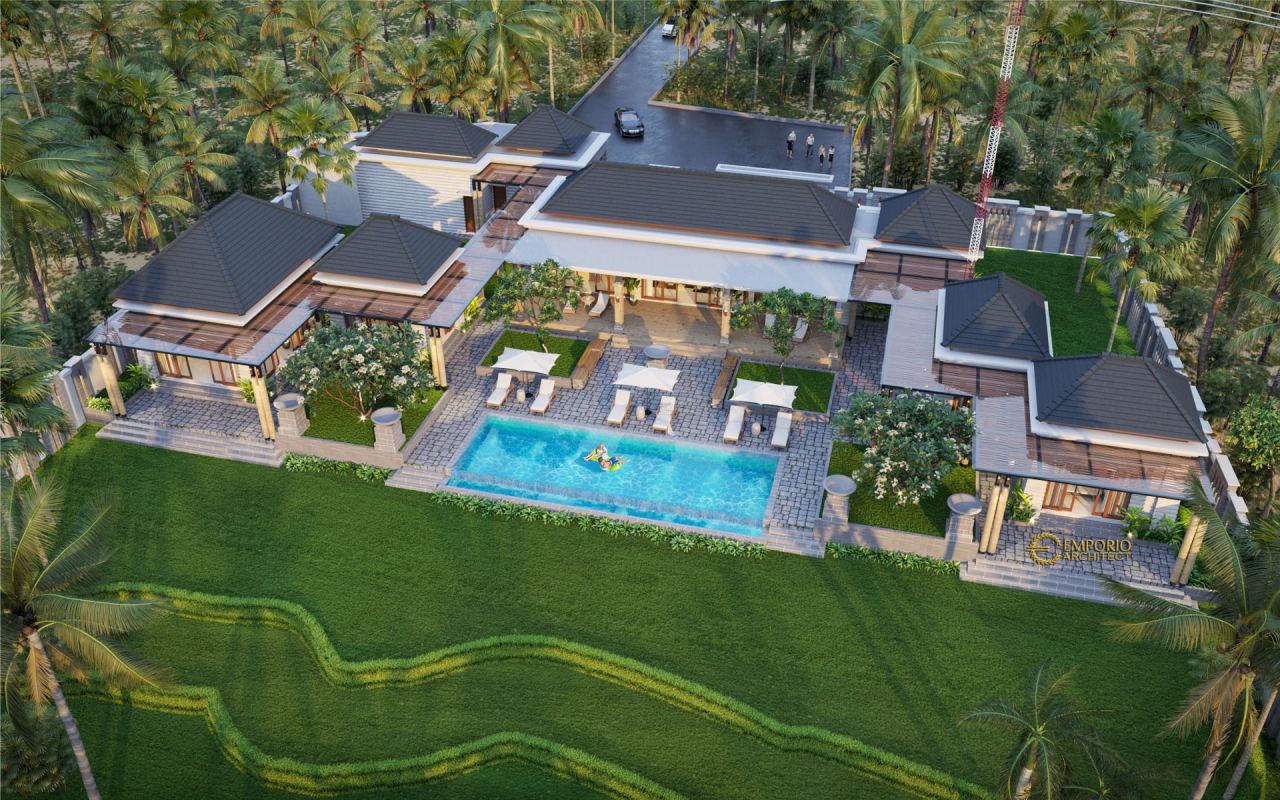 The coziest and most relaxing place to rest with a villa nuance usually can only be experienced at a resort and hotel, but now can be experienced at home, courtesy of Emporio Architect. These philosophy and design principles are what successfully made Emporio Architect have the trademark villa tropical vacation home designs. As a result, you can enjoy a cozy and spacious ambiance in mid-city hustle-bustle, like a permanent staycation at a luxurious Bali or Lombok villa nuance.
There are 10 design principles of Emporio Architect that bring the villa tropical into the house, such as:
The form of the building is shaped similar to the letter "L" with many glass openings in wide scales.
Ensuring the main area of the house to optimally obtain adequate natural lighting and ventilation through the many wide openings and avoiding overload mass building.
Creating a back garden with water elements, such as a swimming pool, fish pond, or reflecting pool that creates calmness, and greenery elements that presents a tropical ambiance, as well as a pool deck as a spot to relax.
Minimalizing partitions in the house to make more spacious and relief spaces in the house.
Maximizing the glass openings with the height of 2,4 m - 2,8 m, void and sliding doors/folding doors to optimize the natural lighting and ventilation to create a healthier home to live in.
Establishing a memorable first impression due to the minimum partitions and many wide openings with a garden and swimming pool view that can be enjoyed right away by the visitors after stepping inside the house.
Presenting void with decorative elements, including decorative wall and pretty chandeliers and sconces in communal areas, such as in the family room or dining area, to increase the aesthetic value.
Striving to provide an opening and view in every room, especially the master bedroom, making the villa staycation vibes can be felt clearly.
Placing the Master bedroom at the furthest area from the main area for privacy and tranquility purposes so the inhabitant can feel at peace.
Possibly facilitating the master bedroom with a walk-in closet, an en-suite bathroom with a bathtub and an opening with a garden view to bring a villa tropical vacation ambiance.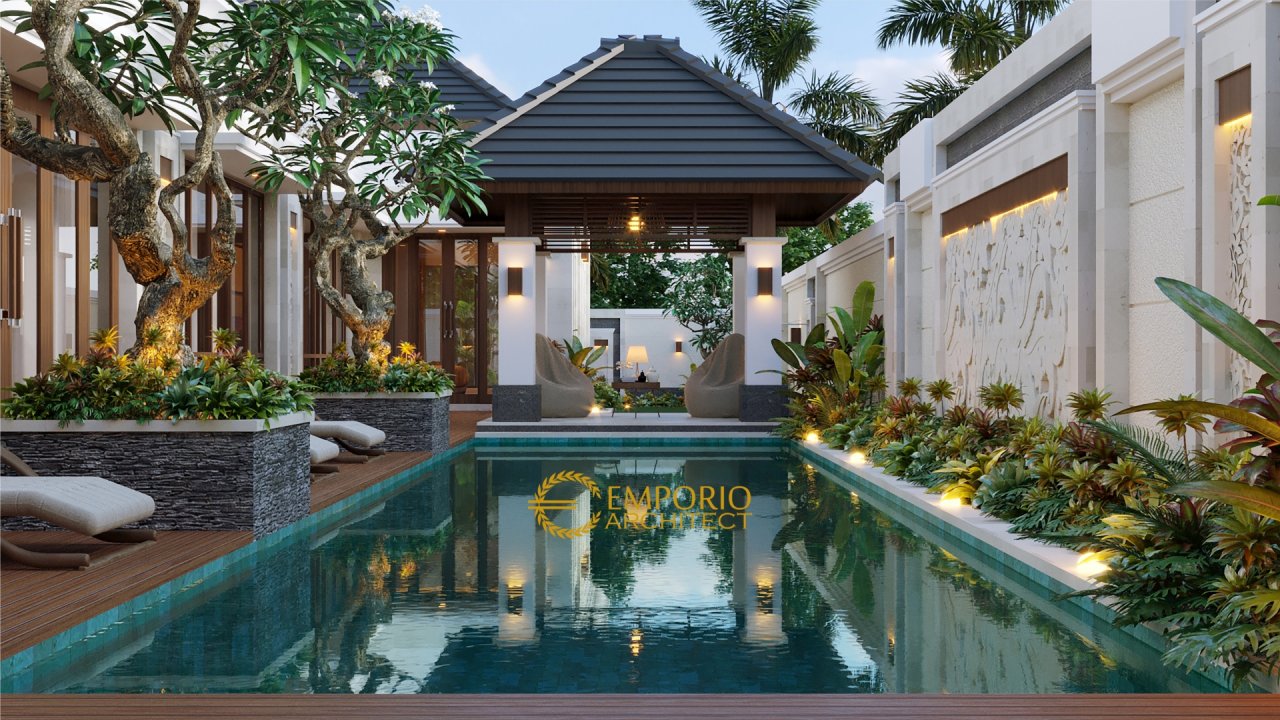 Those points above are just a glimpse of Emporio Architect's principles for bringing a villa ambiance into the house. In designing houses, Emporio Architect team will apply several principles, including the design principles according to the layout and zoning, aesthetic value, openings, maintenance, experience, levelling and materials.
That concludes 10 principle designs by Emporio Architect that is able to bring a villa ambiance and nuance into the house. By applying these principles, Emporio Architect is always capable of creating exclusive and villa tropical-nuanced home designs to un-stress your life. If you're feeling ready to plan the dream house, go and call Emporio Architect immediately and start your consultation. Collaborate with Emporio Architect to make your resort-facilitated home design come to a realization!
AUTHOR
Adam Fonsecha S.S.
Born and raised in Bali, Indonesia, does not limit his passion for learning other languages and desire to reach multiple continents through his writing. Writing articles has been his journey since graduating as it connects him with many people locally and globally. Also, nothing beats the feeling of readers taking an interest in a product that has been literately created into a future promise.
If you have any questions, please consult with us.
ALSO READ:
INTERIOR DESIGN: