Written by
Adam Fonsecha S.S.
Newly-built houses that are ready to inhabit need periodic maintenance to keep the fresh look intact. Can you imagine wasting all that time and money to build the most luxurious house for it to turn to be a haunted house in just a few years? Therefore, periodic prevention and maintenance of the interior and exterior are necessary to retain the prime display at all times. Fortunately, Emporio Architect will share fruitful tips to treat outdoor natural stone ornamentations on the house's exterior. Time to read and treat!
There are several things that need to be noticed when maintaining outdoor natural stone, such as the damages and placement. The maintenance for natural stone with moss on it is certainly different from natural stone that has been eroded. The maintenance for natural stone that's placed at a higher location is also different than natural stone that's easy to reach. Here are some tips to treat outdoor natural stone based on the problems or damages.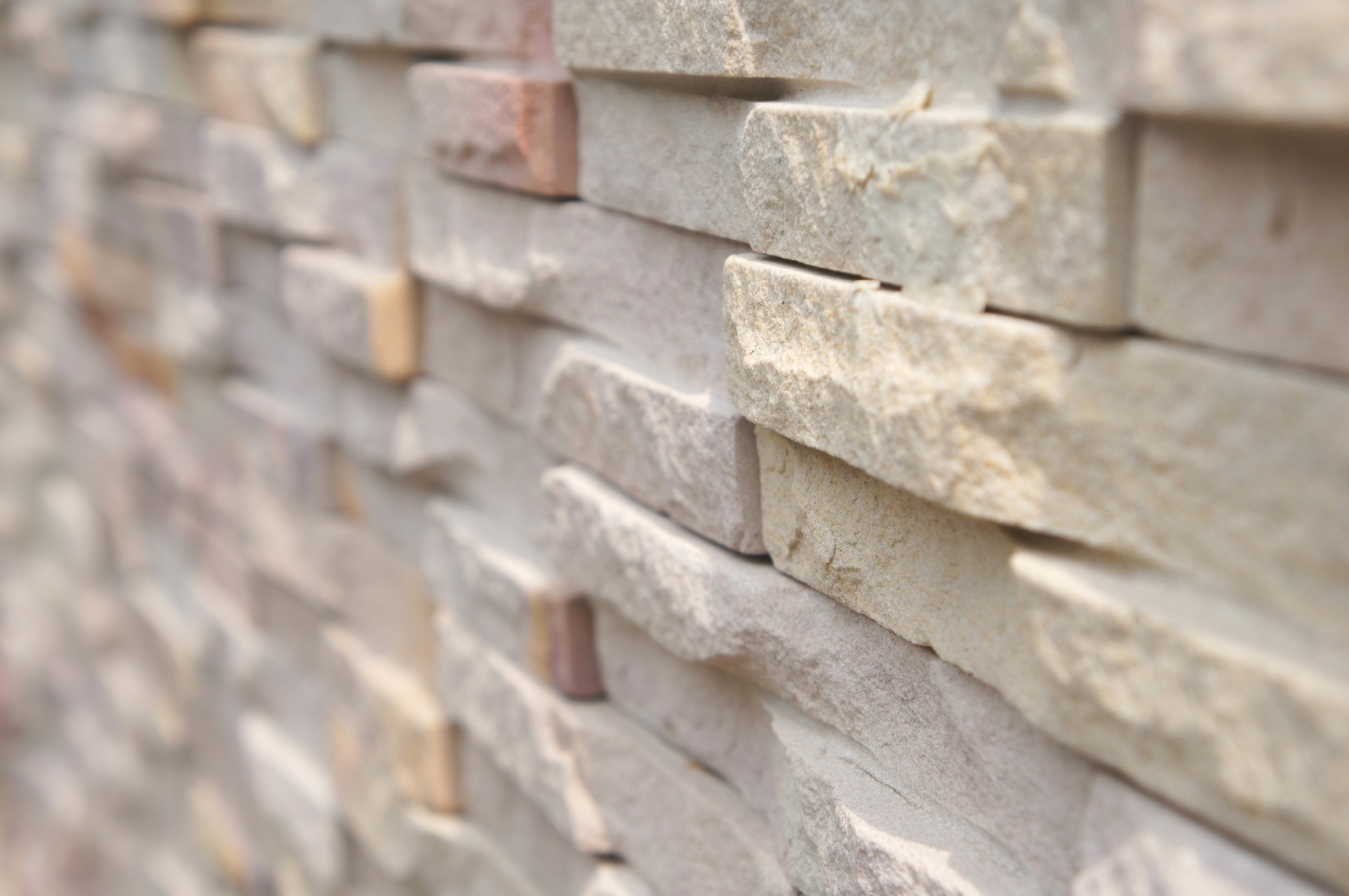 Treatment for eroded natural stone
Eroded natural stone could happen due to weather conditions, climate or other reasons. Constant connection with sunlight, rain, and wind for a long period could also cause erosion that makes natural stone lose its hardness and start changing its form. To prevent this from happening, natural stone needs to be treated by giving stone sealer and coating it regularly to keep it in its best form.
Treatment for natural stone with mold or moss on it
Outdoor natural stone also tends to have mold or moss due to a high humidity level or rainwater, especially if the natural stone is located nearby the swimming pool. This problem can be easily treated by softly brushing the surface of the natural stone with a detergent and spraying an anti-moss control afterward. Once it gets dried, you can layer the protection by coating the natural stone.
In extreme weather, untreated outdoor natural stone can be cracked and broken due to erosion caused by a high humidity level if it's unprotected. Treating outdoor natural stone is absolutely necessary. Here's the best way to treat your natural stone to always look fresh and new.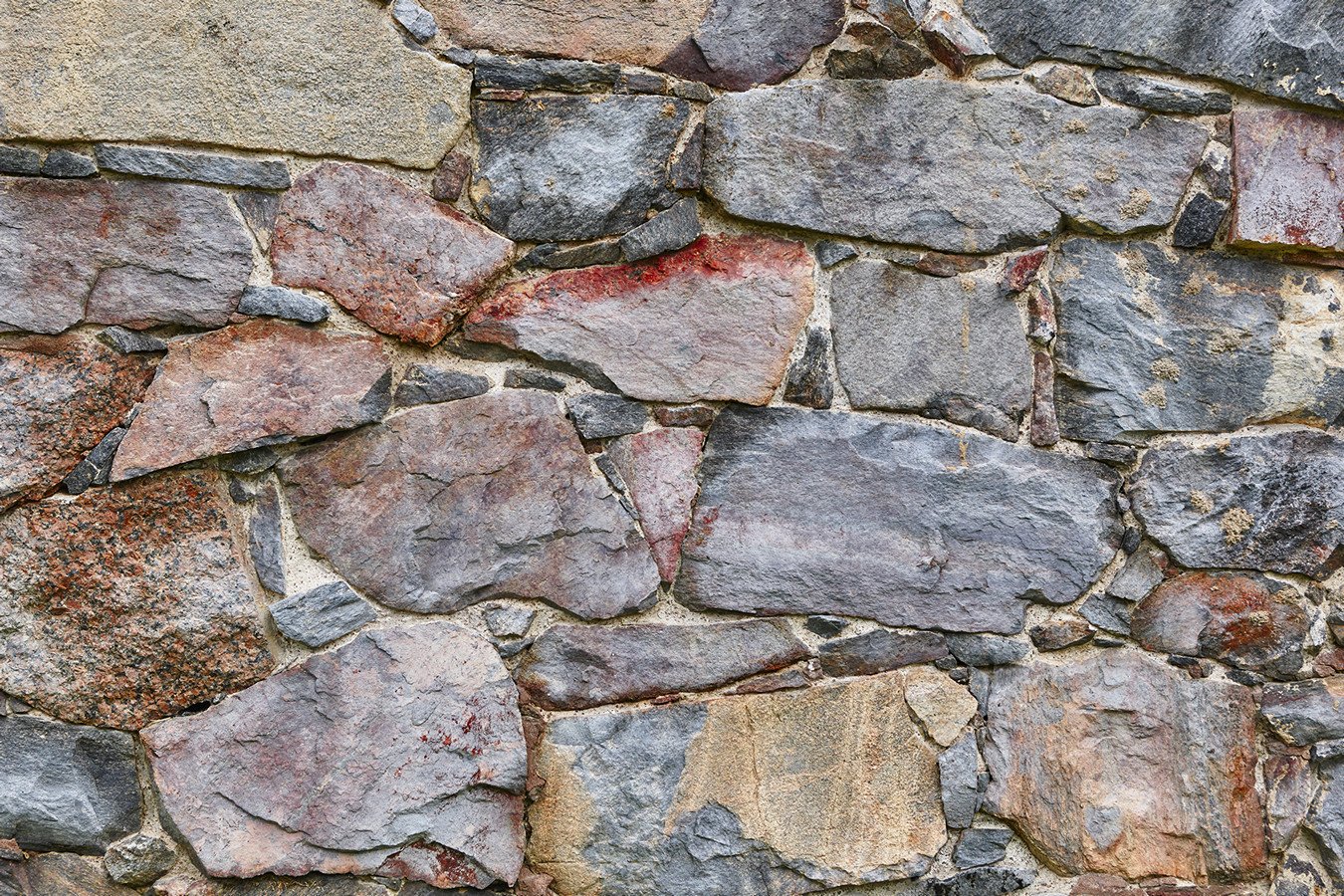 1. Firstly, clean the reachable part of the natural stone using a cloth, sponge, or soft brush. Clean the surface of the stone in a circling motion so it won't scratch or erode. If the natural stone is unreachable, you can try spraying it softly using a water hose.
2. For a better result, clean the dirty parts of the natural stone using a pH-neutral detergent or soap water mixed with a little bit of ammonia and brush or polish it softly. Afterward, wash the natural stone with clean water.
3. Get rid of the sticky moss on the natural stone by spraying an anti-moss liquid. Once it's dried out, protect the surface by applying a 3-layered coating. There are 2 kinds of natural stone coating to choose from, which are clear coating and invisible water repellent. Clear coating forms a film layer on the natural stone's surface that makes the stone look prettier and cleaner as it accentuates the strokes of the stone for a wet and fresher surface. Meanwhile, Invisible water repellent doesn't form a film layer on the surface of the natural stone, water-resistant and accentuates the natural form of the natural stone itself. In a simpler sentence, clear coating creates a glossier look, whereas invisible water repellent creates a matte look and natural appearance. Choose one that fits your taste.
4. For natural stone on the floor, place a doormat to prevent the dirt from slipping into the gap of the natural stone. A doormat is easier to clean after all. Also, put a cover on every piece of furniture, trash can, plant pot and others to avoid direct contact with the natural stone that can leave scratches, marks, or spots.
Those are a few tips to treat outdoor natural stone courtesy of Emporio Architect. These steps can be applied if your house has outdoor natural stone on the exterior. Read Emporio Architect's other articles for more useful tips regarding house maintenance. If you're still looking to hire a professional architect, grab your phone and call our customer service because our door is always open for you.
AUTHOR
Adam Fonsecha S.S.
Born and raised in Bali, Indonesia, does not limit his passion for learning other languages and desire to reach multiple continents through his writing. Writing articles has been his journey since graduating as it connects him with many people locally and globally. Also, nothing beats the feeling of readers taking an interest in a product that has been literately created into a future promise.
ALSO READ:
BEST HOUSE DESIGN:
INTERIOR DESIGN: