Written by
Adam Fonsecha S.S.
Are you a step closer to planning your dream house and hiring a professional architecture service? Don't stop there! Go along while adding several architecture terms commonly mentioned to your knowledge to avoid any "awkward nod along" moments with your architect during consultation.
Here are 75 architecture terms that need to be understood to smoothen your consultation with the architect.
1. 3D Modeling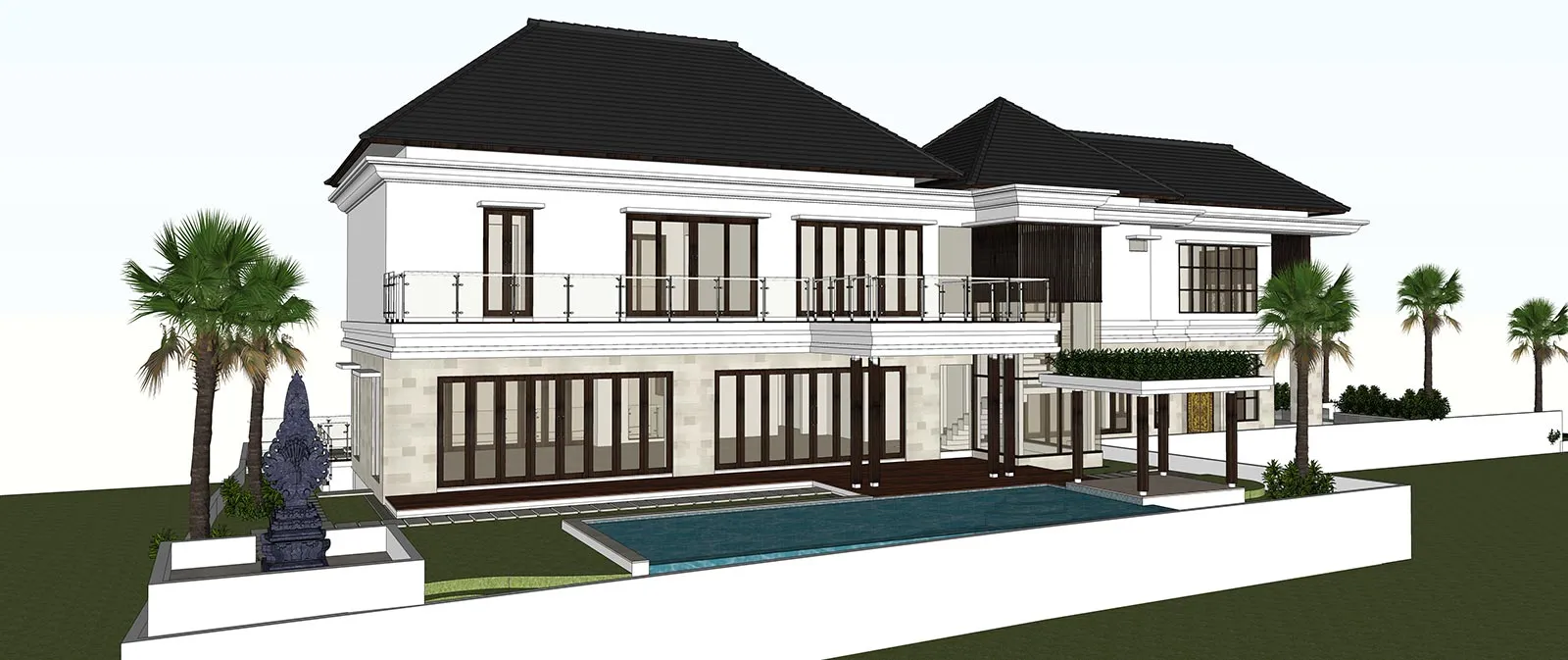 3D modeling is a process of model creation of a certain thing with the help of graphical technology to create a replica of that certain thing in 3D form. In architecture, 3D modeling is a process and product created during the modification of ideas, concepts, and 2D drawings into 3D with height, spatial and volume details.
2. Budget Estimation Summary/Proposal

Budget Estimation Summary is a budget recapitulation proposal, which generally contains a document or file of budget estimation expenses to conduct the construction project and a base reference for hiring a contractor and purchasing materials. With this summary, the overbudget situation can be minimalized, and the construction project will be controllable.
3. MEP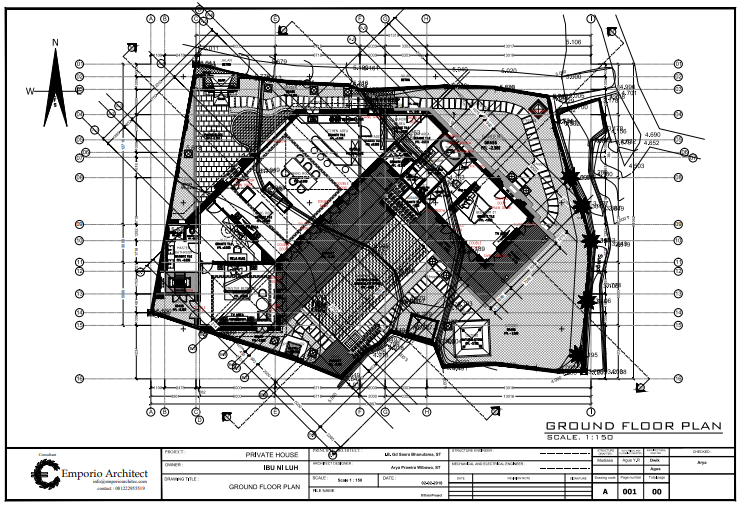 MEP is an abbreviation of Mechanical, Electrical, and Plumbing. In architecture, MEP is a 2D drawing, which maps mechanical, electrical, and plumbing system in the building. MEP circulates the placement of plumbing, piping, cable lining dan other systems for the building.
4. Technical Drawing/Detail Engineering Design (DED)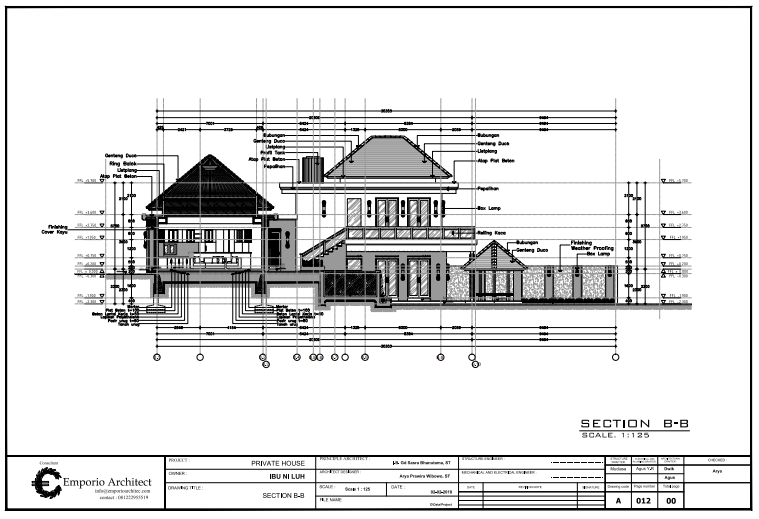 Detail Engineering Design (DED), commonly known as technical drawing, is a collection of 2D building drawing in complete detail. DED drawing is the main directive for construction workers to proceed with the construction and building's maintenance.
5. Render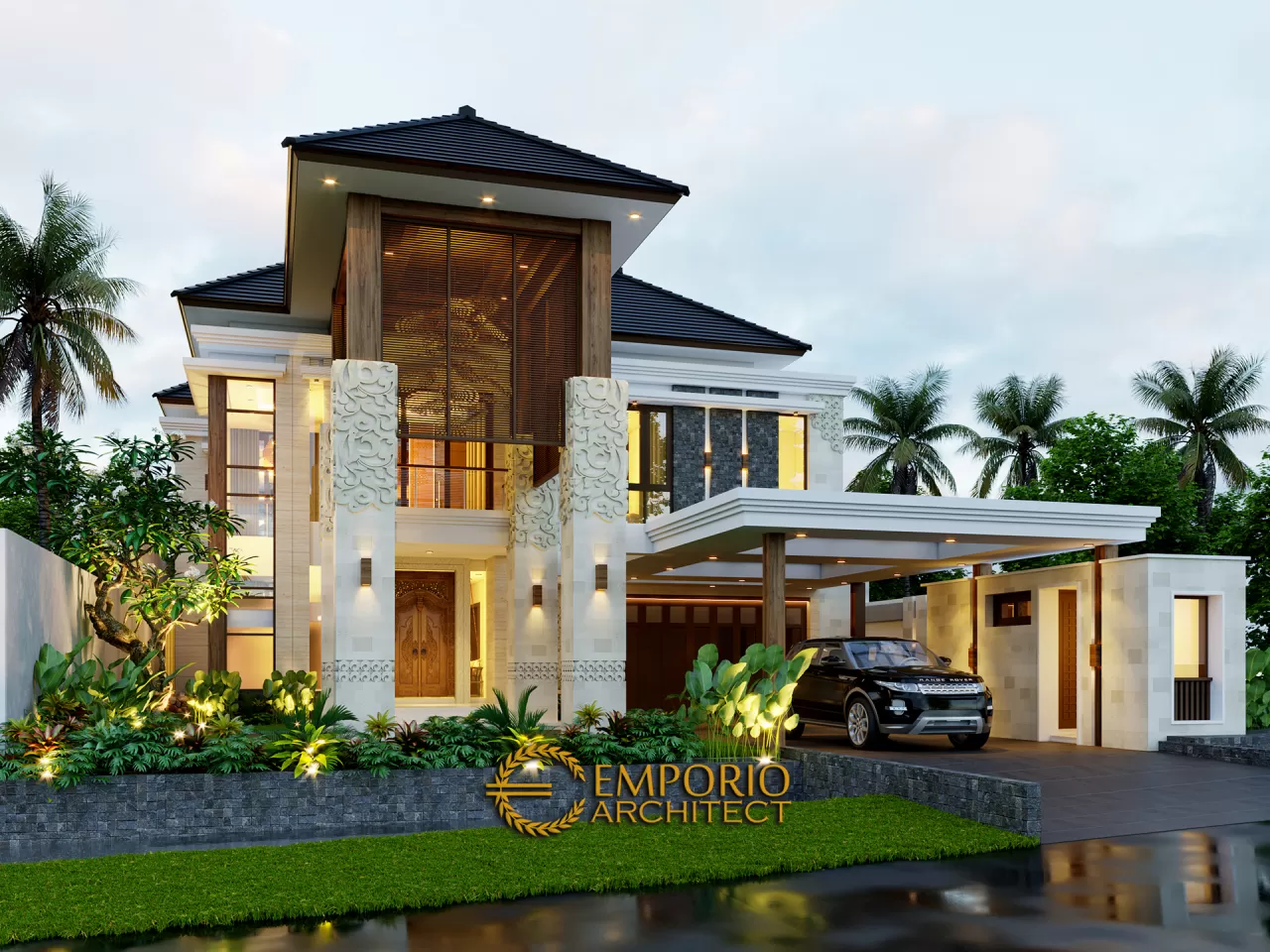 Render is an editing and adding process of texture, lighting, and others on the 3D modeling to create a more realistic form using visualization software. The rendered 3D modeling will result in a realistic visualization as if the building has already been built.
6. Topography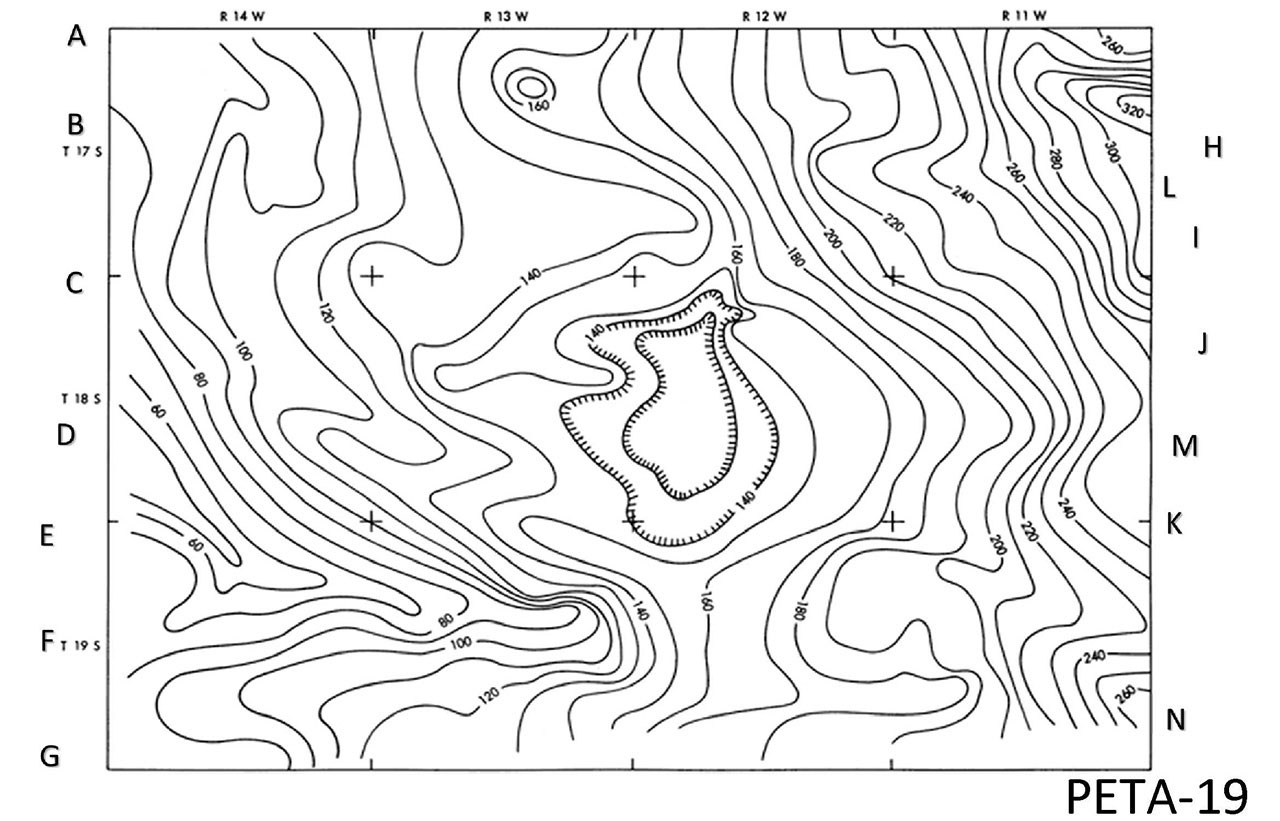 According to Oxford Dictionary, the topography is the arrangement of natural and artificial physical features of an area. In architecture, topography needs to be mapped in order to obtain data of precise high and low measurement of the soil's surface, shape, object location, and so on, where the topography data can be used based on the design plan and development's necessities.
7. Soil Test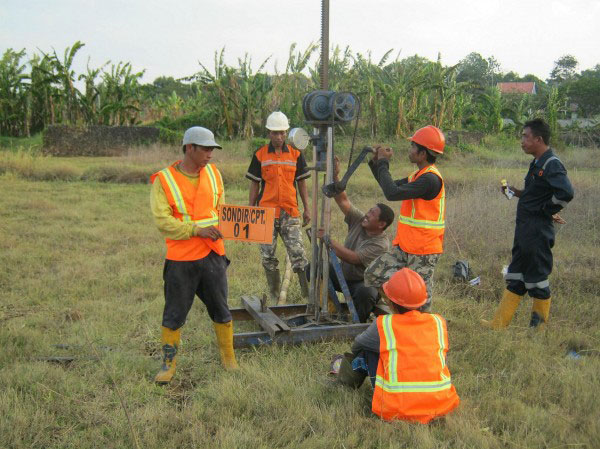 A soil test is a soil examination conducted by the civil expert at several points to find out the strength of the land on every earth's layer and the depth position of the hard layered soil as a guide and reference for the architect to decide the perfect type of building's foundation.
8. Building Permit/Occupancy Permit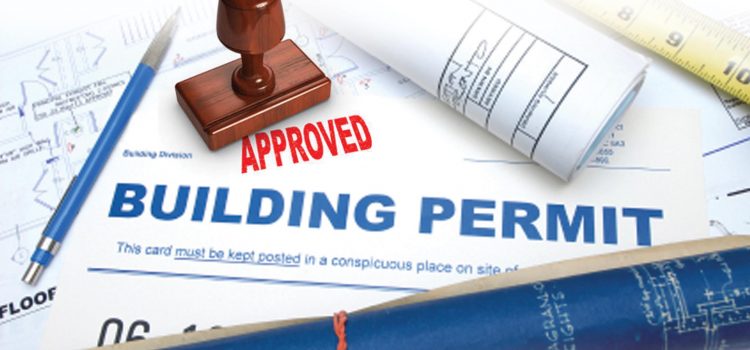 Building Permit or Occupancy Permit is a legal document or file to allow a citizen to lawfully build, renovate, and demolish a building according to the administration and technical requirements applied. This document is submitted to the head district or landlord.
9. Line Barriers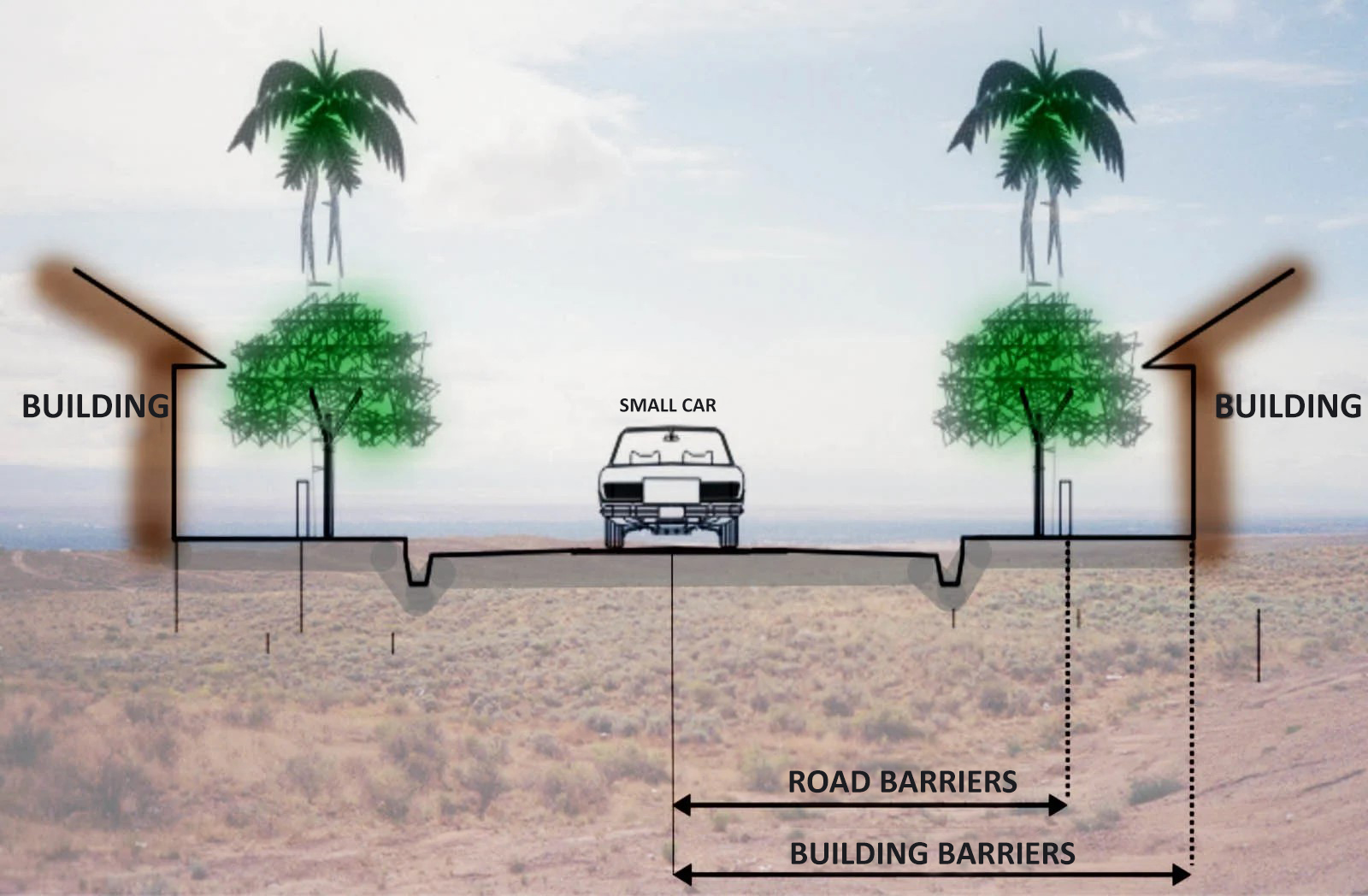 Construction line barriers are a land divider that sets a limit for the building to be built massively. Outside these line barriers, the massive building is prohibited from being built except semi-permanent open areas, such as a garden, porch, and balcony. The line barriers are calculated based on half the width of other objects that surround it. For instance, if nearby the land is a 10-meter road, the line barriers will be 5 meters. It means there has to be a 5-meter open space from the side of the road before the outer part of the building can be massively built.
10. FAR (Floor Area Ratio)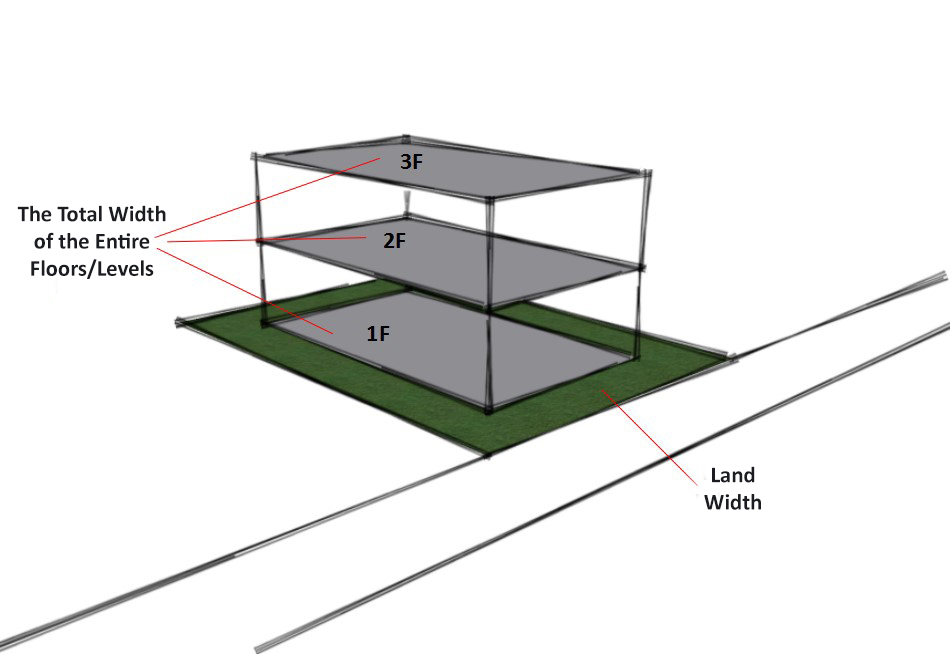 FAR or Floor Area Ratio is a percentage number of comparisons between the total building area that can be built and the total land area. FAR puts a limitation on the floor area that can be built on land and automatically becomes the determiner of the number of levels or stories to develop in that building.
11. BCR (Building Coverage Ratio)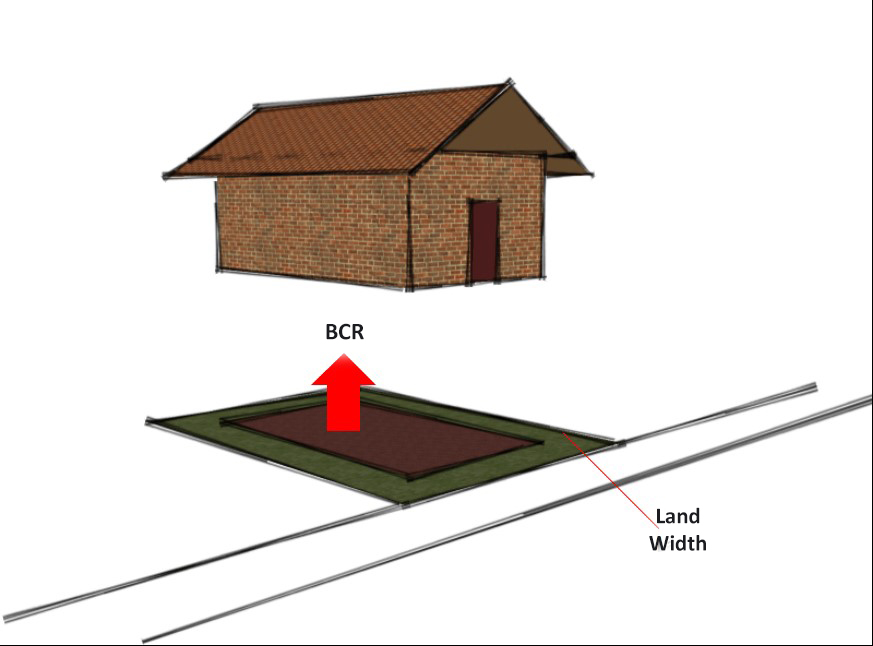 BCR or Building Coverage Ratio is a percentage ratio between the building's ground floor area and the total land area. Simply put, if the BCR determines the number of levels or stories of the building, then the BCR becomes the determiner of the building's ground floor size area.
12. Façade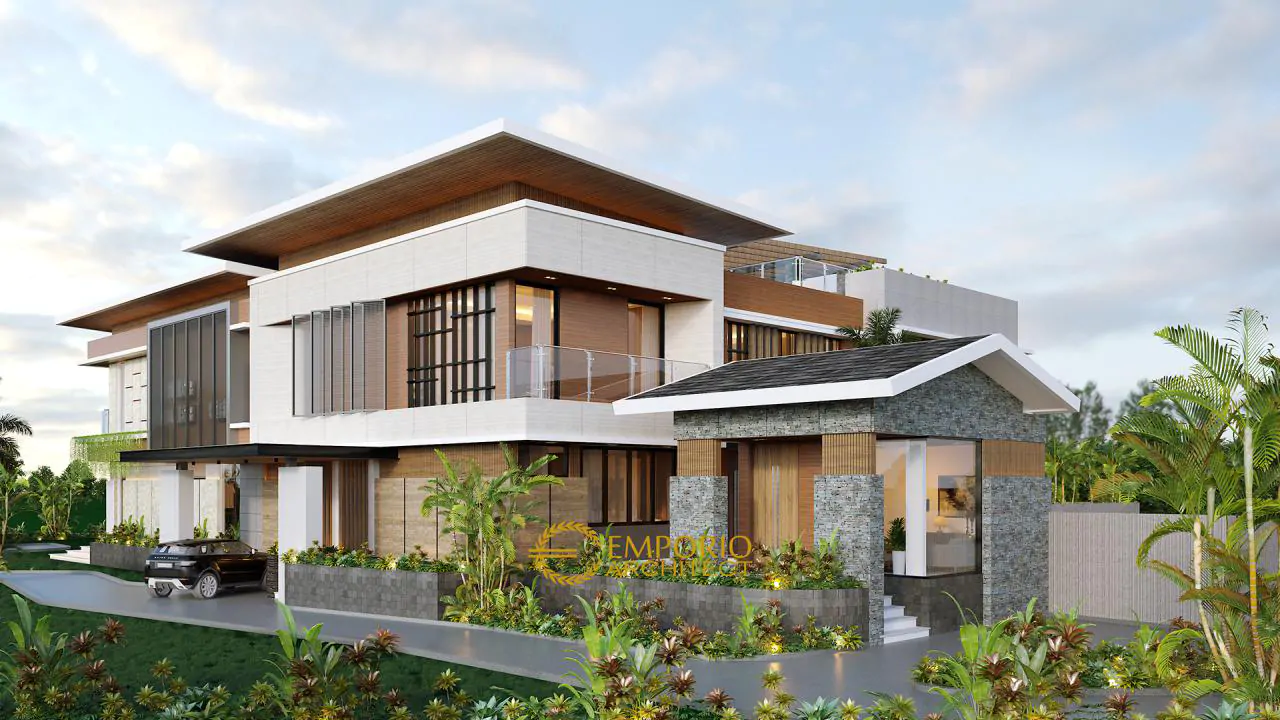 In architecture, a façade is simply the face of the building, whether it's the outer side, front side, or wing side that can be seen by a huge number of people. In French, façade means front or face. Façade is what makes a building more attractive.
13. Balcony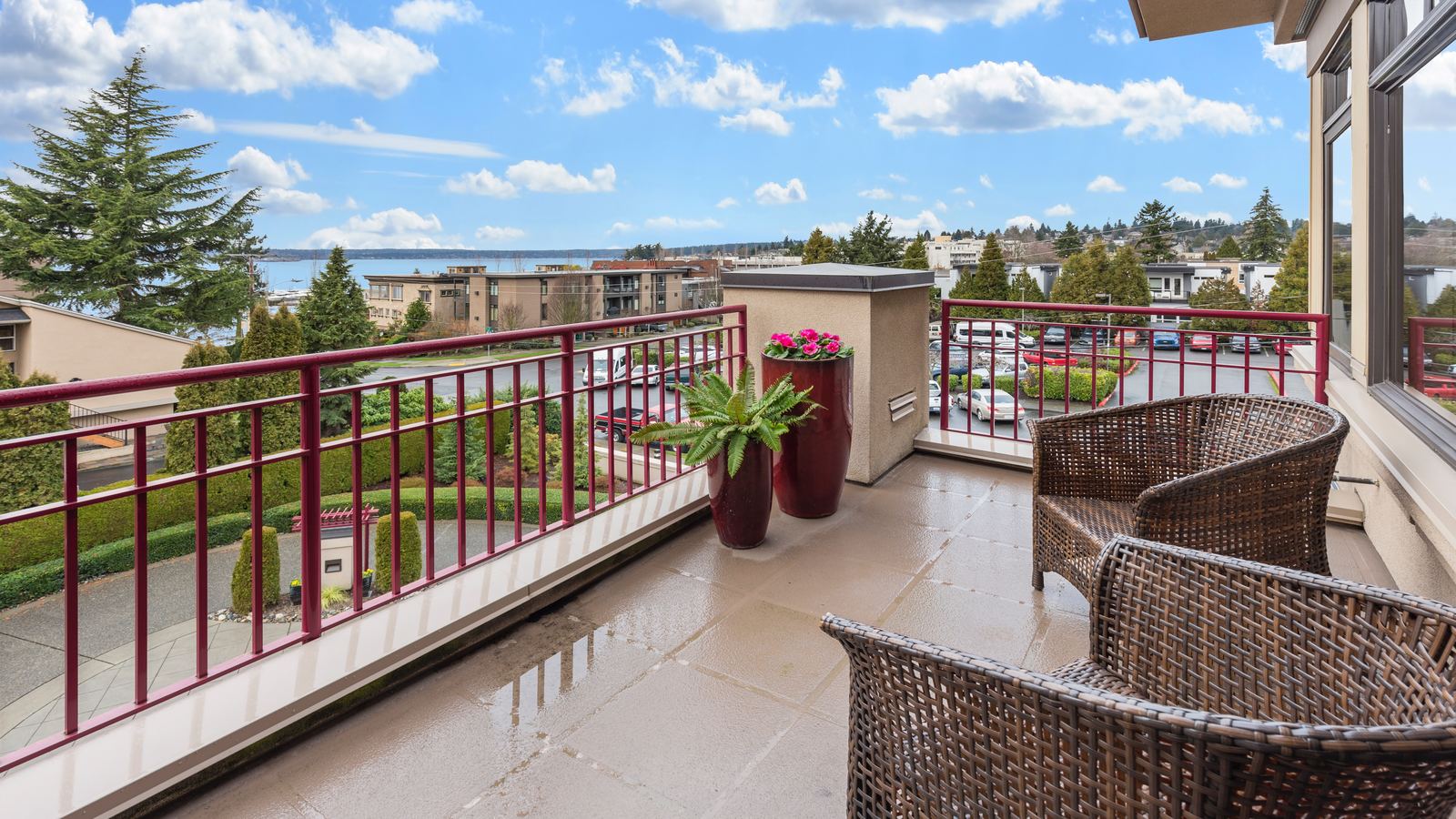 According to Oxford Dictionary, Balcony is a platform enclosed by a wall or balustrade on the outside of the building, with access from an upper-floor window or door. In architecture, a balcony is a semi-open space of a building, where one of or several sides aren't fully enclosed by a wall.
14. Void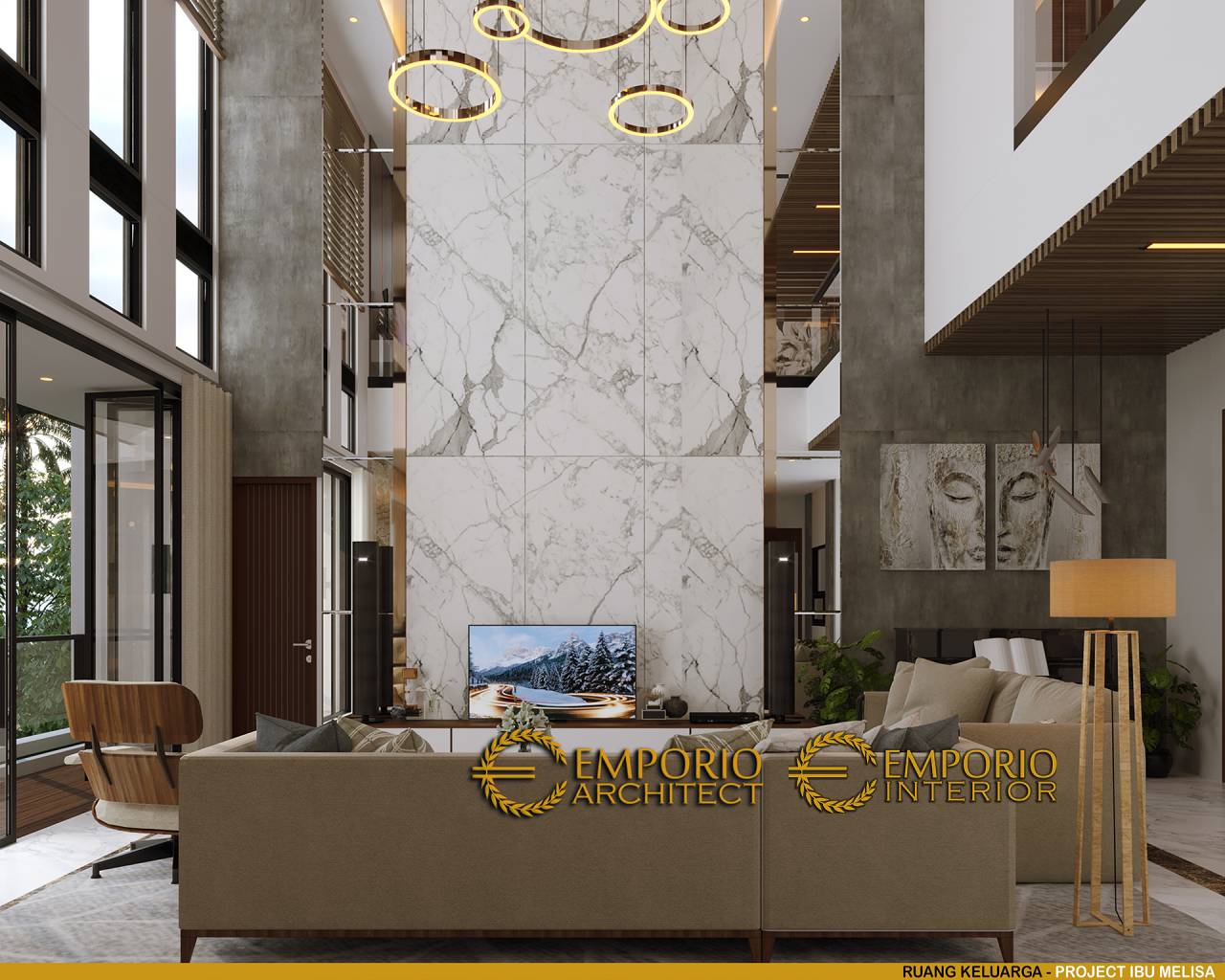 Void is an empty space between the ground floor and upper floor, connecting several floors/levels into one. The presence of void in the building makes far more adequate air circulation, which cools up the space.
15. Drop Ceiling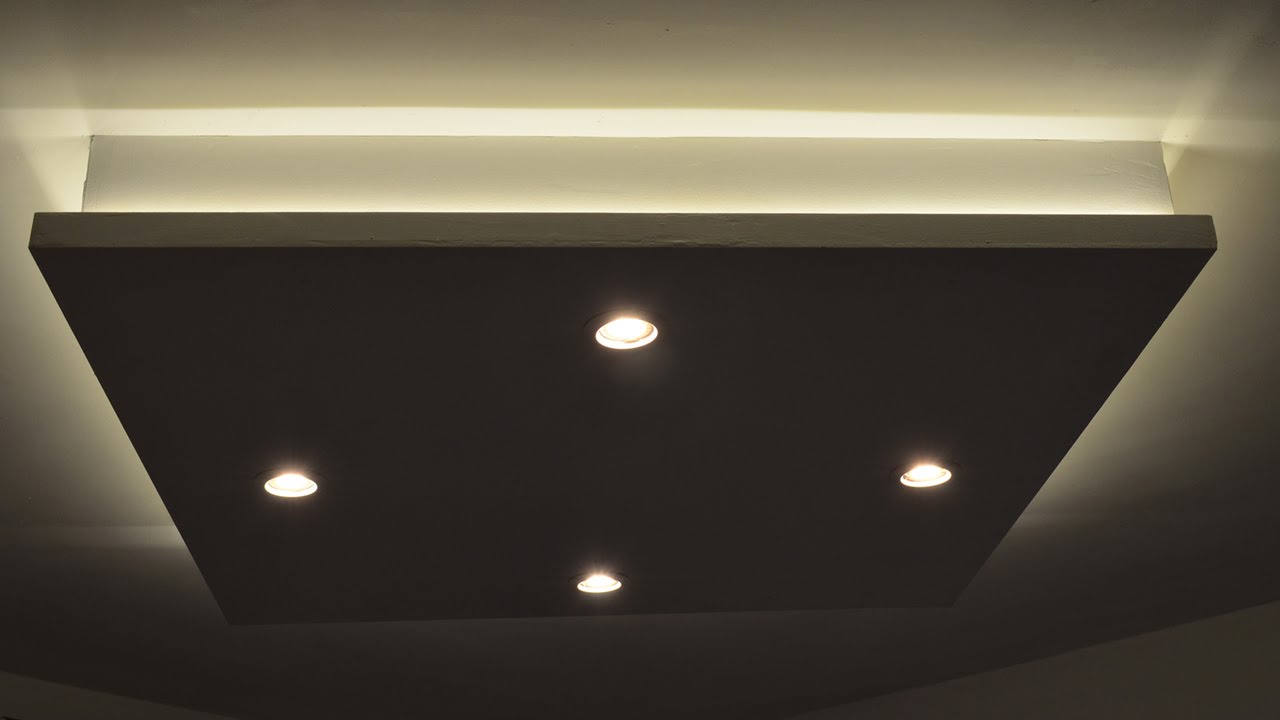 A drop ceiling is a hanging ceiling with a different dropped height level compared to its surrounding ceiling. A drop ceiling with lighting certainly creates a more aesthetic interior display.
16. Up Ceiling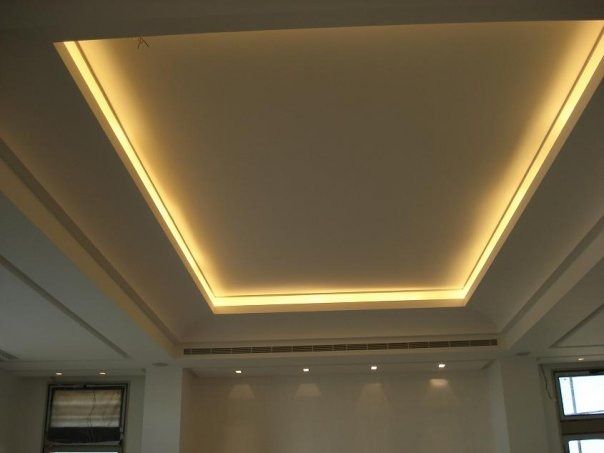 Up ceiling is the reversed version of a drop ceiling. Up ceiling is a ceiling variation with elevated height-level compared to its surrounding ceiling, which makes the space below it feel more spacious and relieved. Up ceiling with lighting around it certainly creates a prettier display for the space.
17. Mezzanine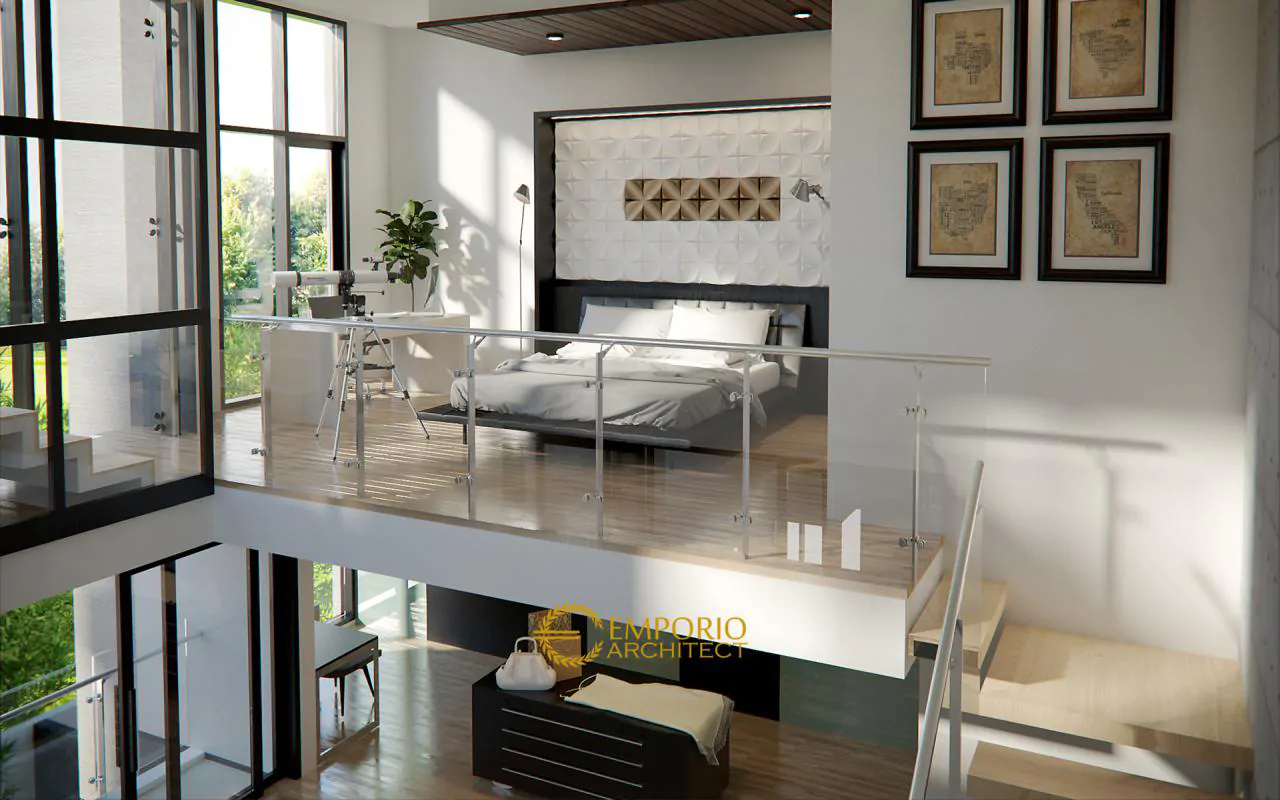 A mezzanine is an additional intermediate floor level located at the center wall of a building, connecting to the floor level below it and generally excluded from the building's floor level. The mezzanine is able to optimally take advantage of vertical space.
18. Walk-in closet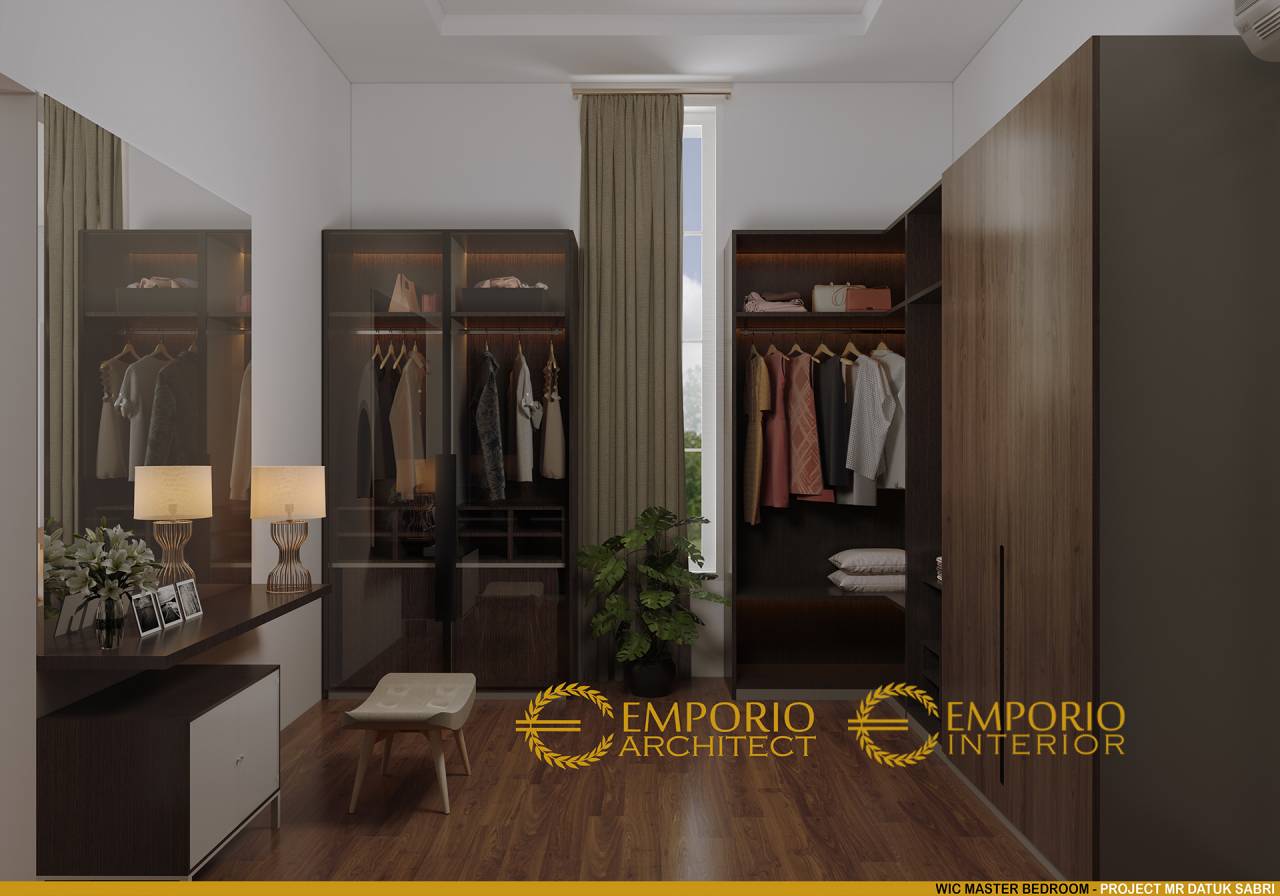 A walk-in closet is a special space usually located nearby the bathroom, which functions as a space to dress up, makeup, store clothes, accessories, bags, purses, watches, and other clothing. A walk-in closet has a display of a spacious wardrobe with a dressing table and mirrors in it.
19. Powder Room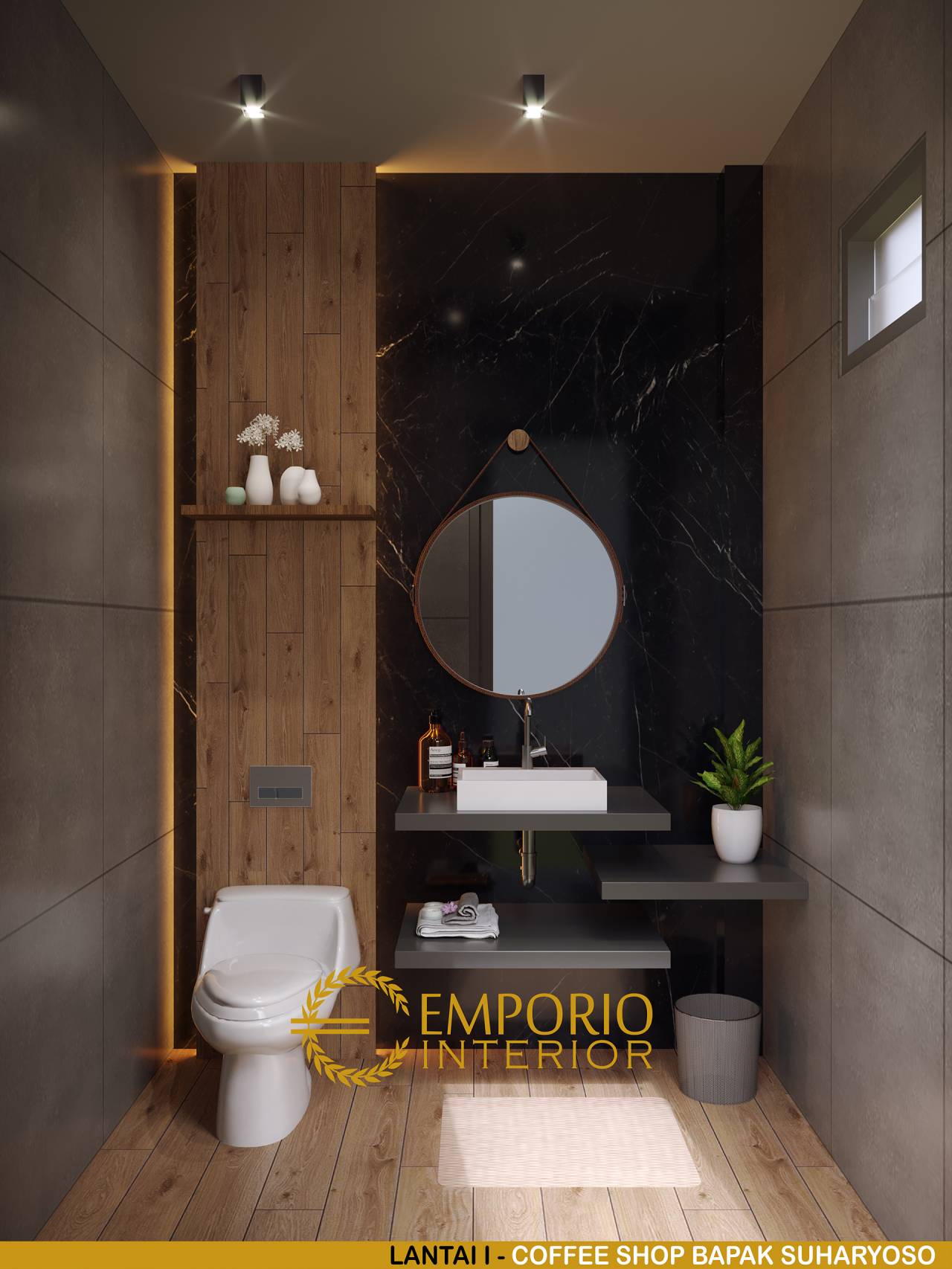 A powder room is a public toilet specially made for visiting guests and located nearby the guest area, living area, or lobby/foyer. A powder room is a small space on the ground floor filled with a toilet bowl, sink cabinet, and mirrors, which lets the guests fix themselves or makeup.
20. Rooftop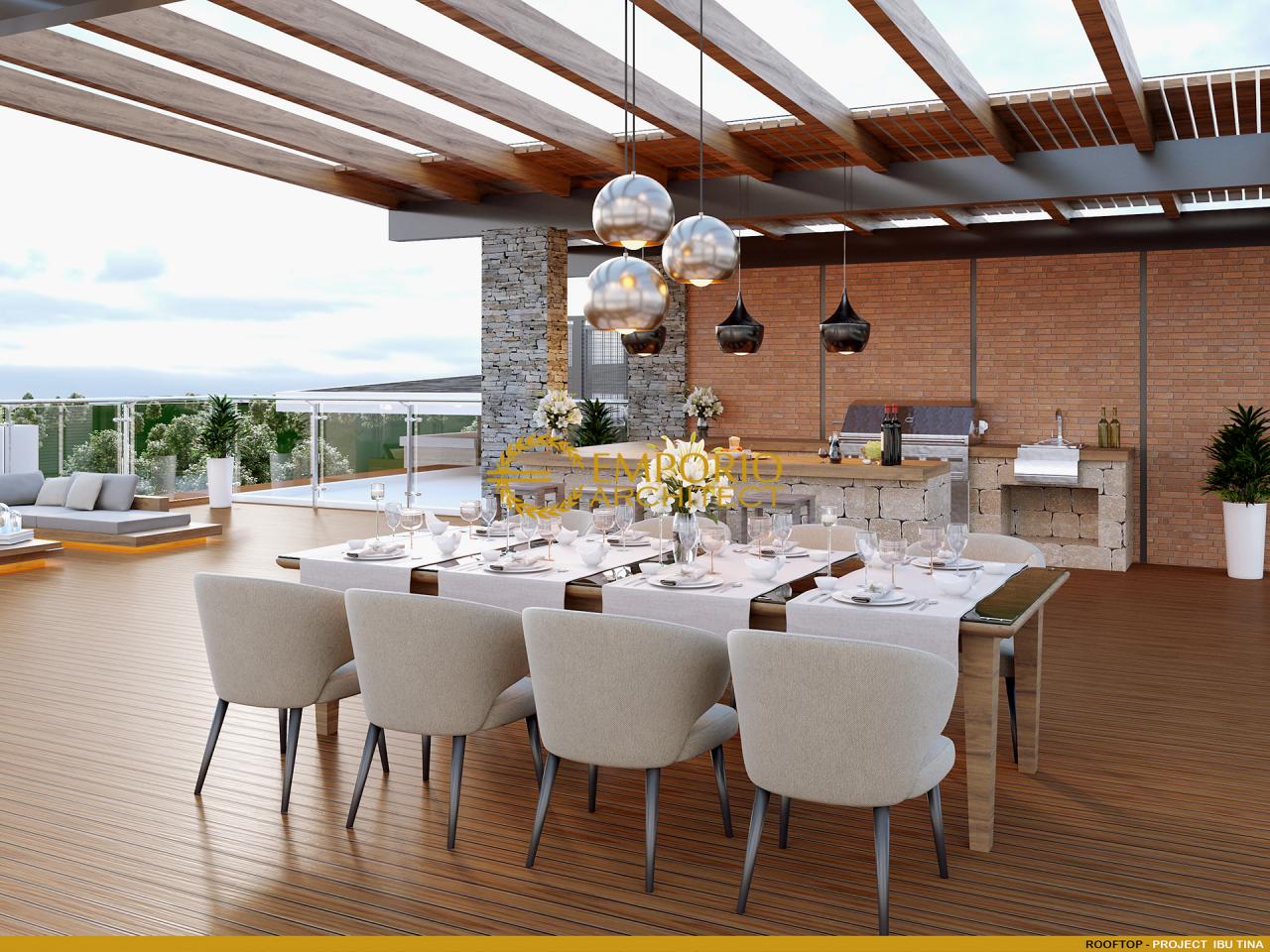 In architecture, the rooftop is a porch-like space located at the top of the building. The rooftop can be created fully open and can be equipped with a canopy. The rooftop can be decorated with many decorative touches to make it even more beautiful and cozy to be used as a spot to hang out, unwind and relax.
21. Hook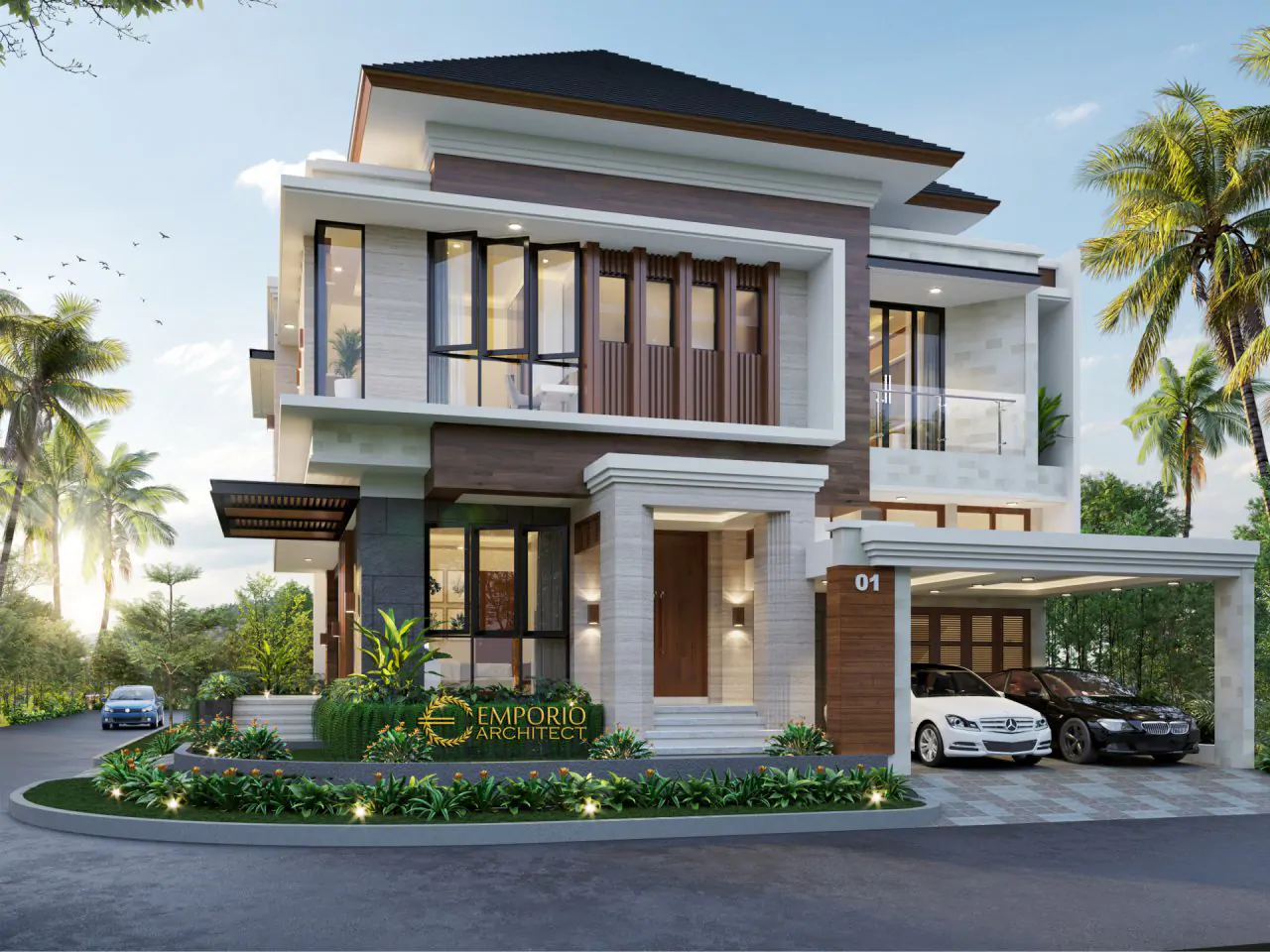 It comes from Dutch, Hoek or Hook means corner. Hook is a building that's built on cornered land nearby a junction, clamped by two roads, and can be seen from both sides of the road.
22. Focal Point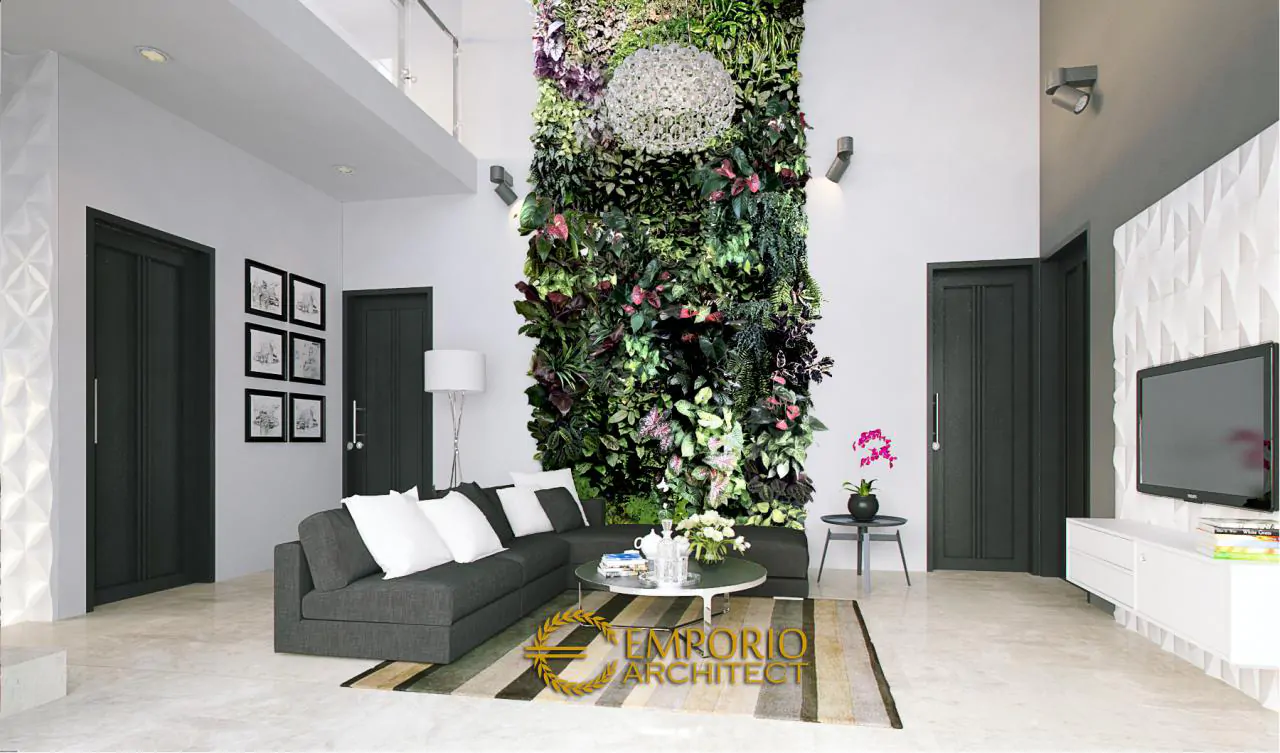 In architecture, the focal point is a more attractive exterior or interior element compared to surrounding elements. A focal point can be flexibly created in the form of furniture, color, material, lighting, artwork, and others that bring a "wow" factor and leave a memorable feeling for the homeowner and visitors.
23. Split-Level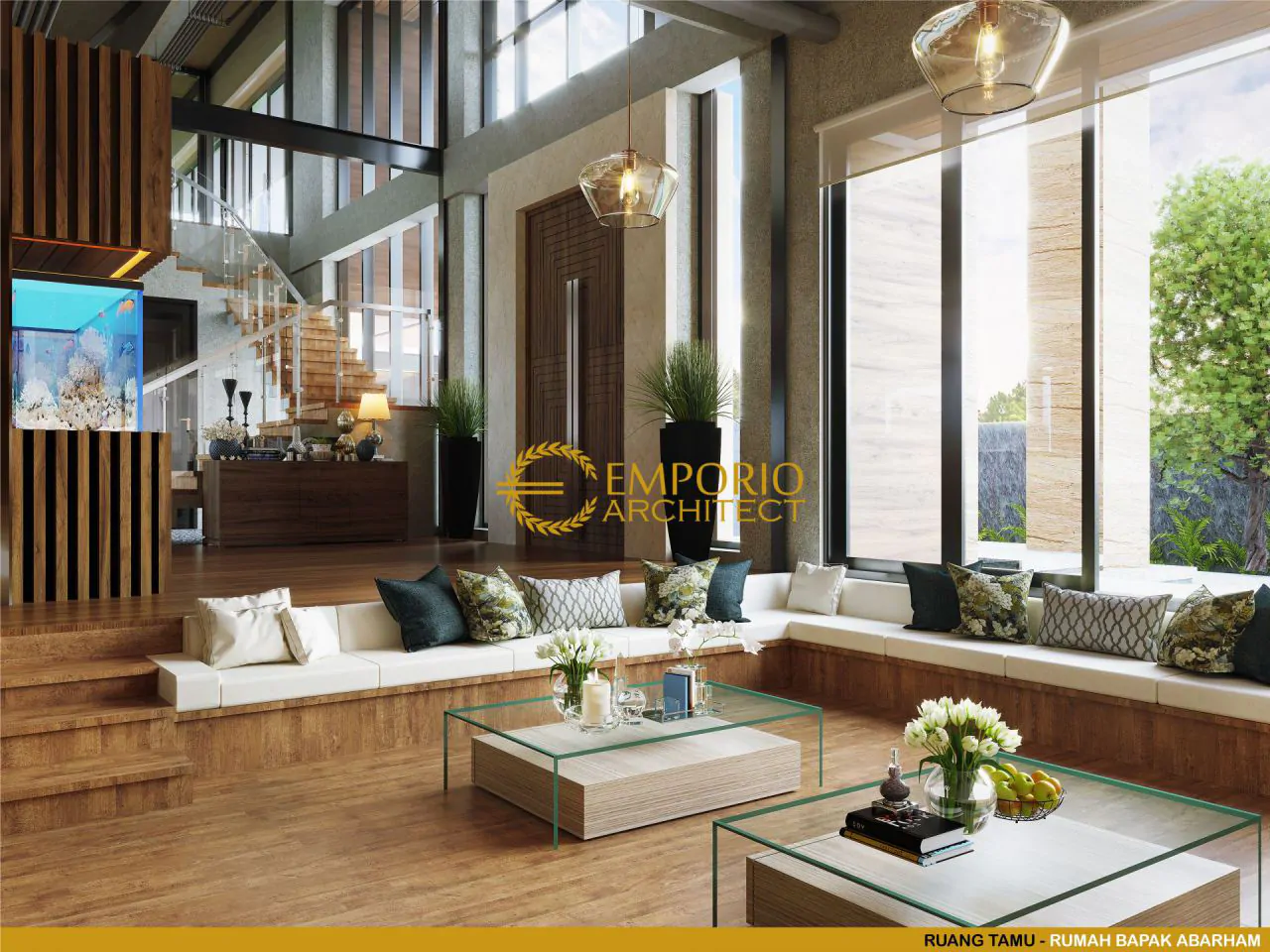 Split-level is a technique to add space by modifying the floor level height to make a slight height difference between each space. Split-level is able to create a more spacious and dynamic feel, an extra space, and minimize partitions.
24. Canopy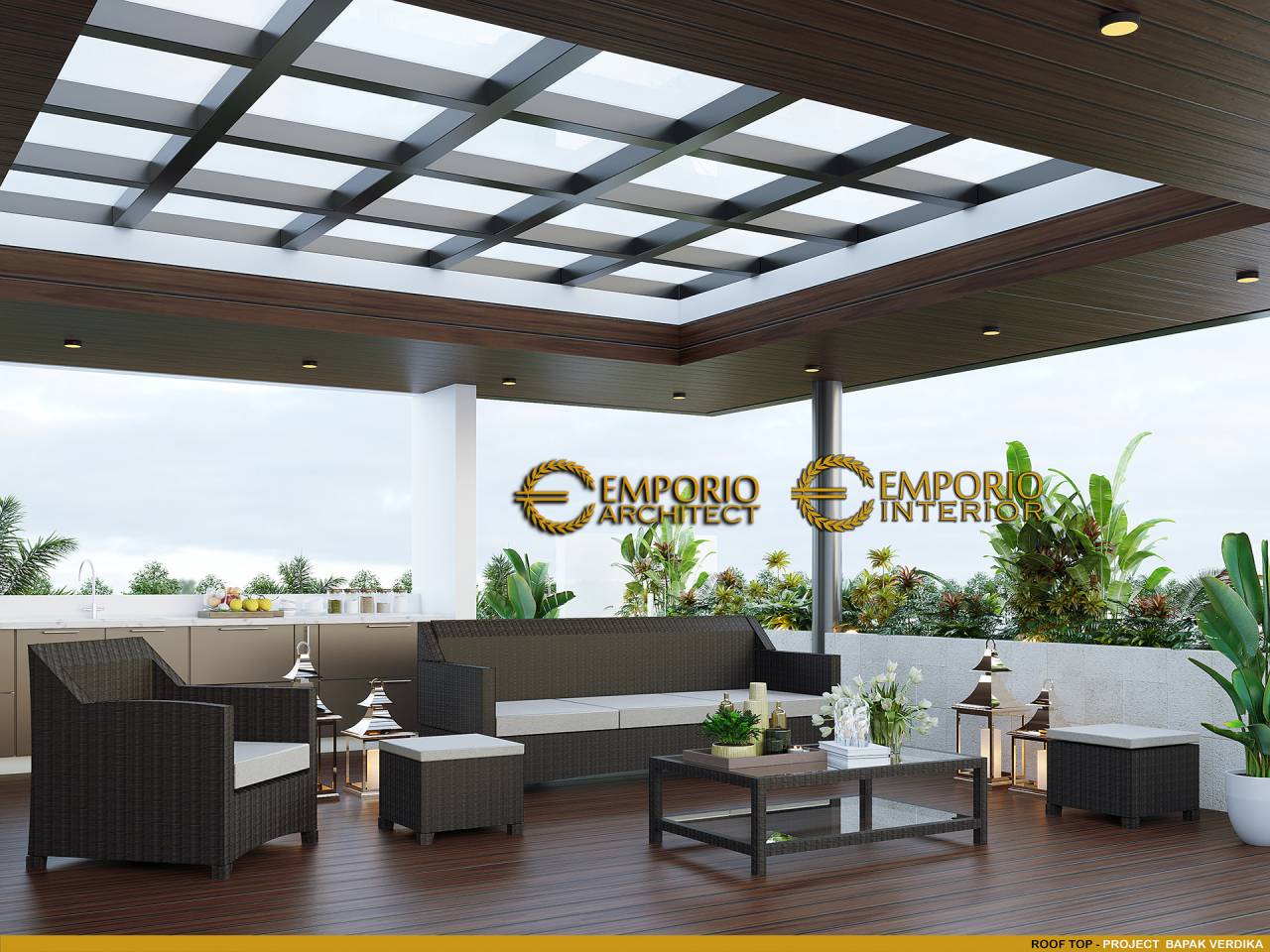 Canopy is a semi-permanent roof made of cloth, metal, glass, iron sheet, and other materials, propped by poles and usually installed on the carport, balcony, garden, or rooftop area.
25. Backdrop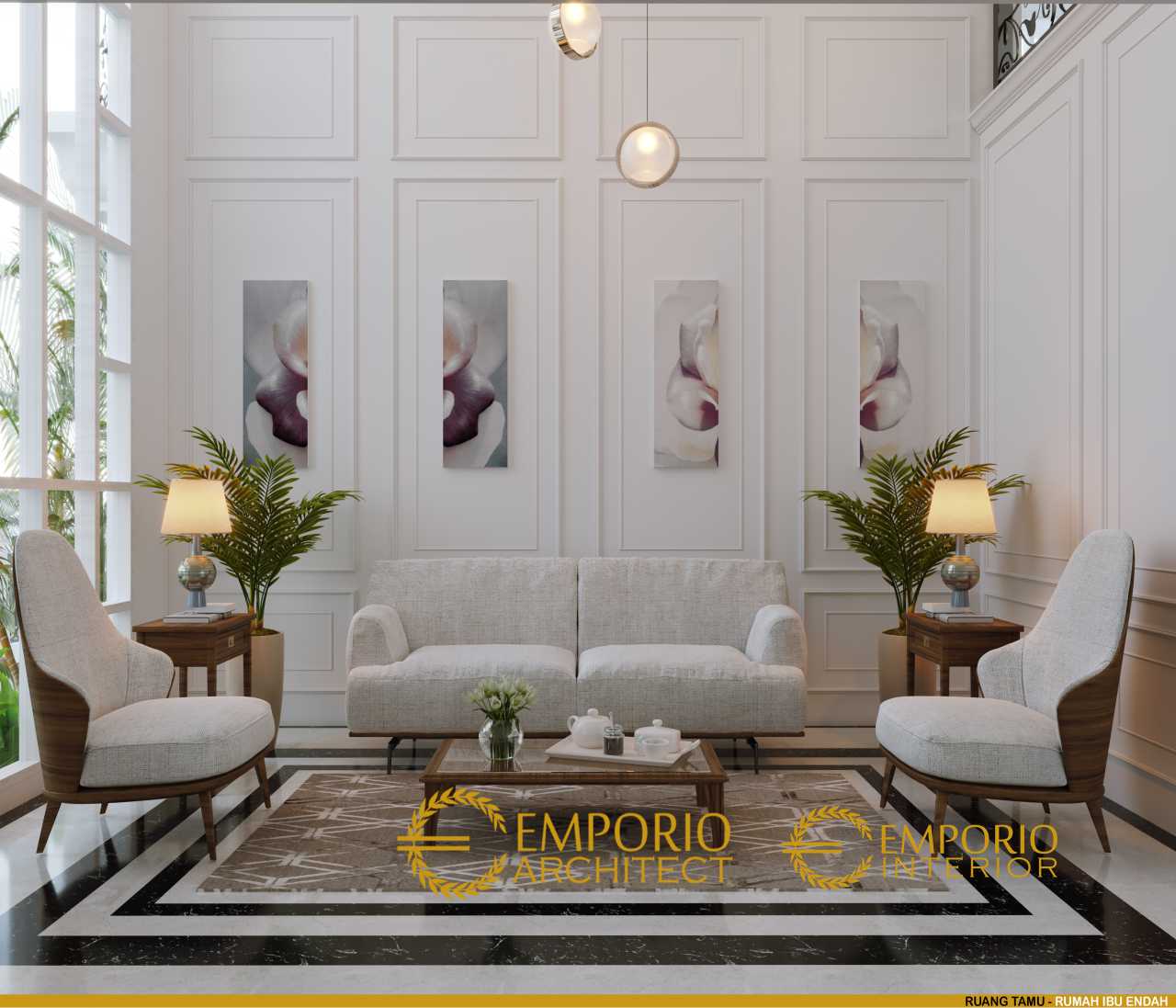 The backdrop is simply a wall's background. The backdrop as wall decorations are simple yet impactful to create a gorgeous interior display with its theme and concept. Backdrops in architecture can be in the form of wall panels, wallpapers, and others.
26. Decorative Wall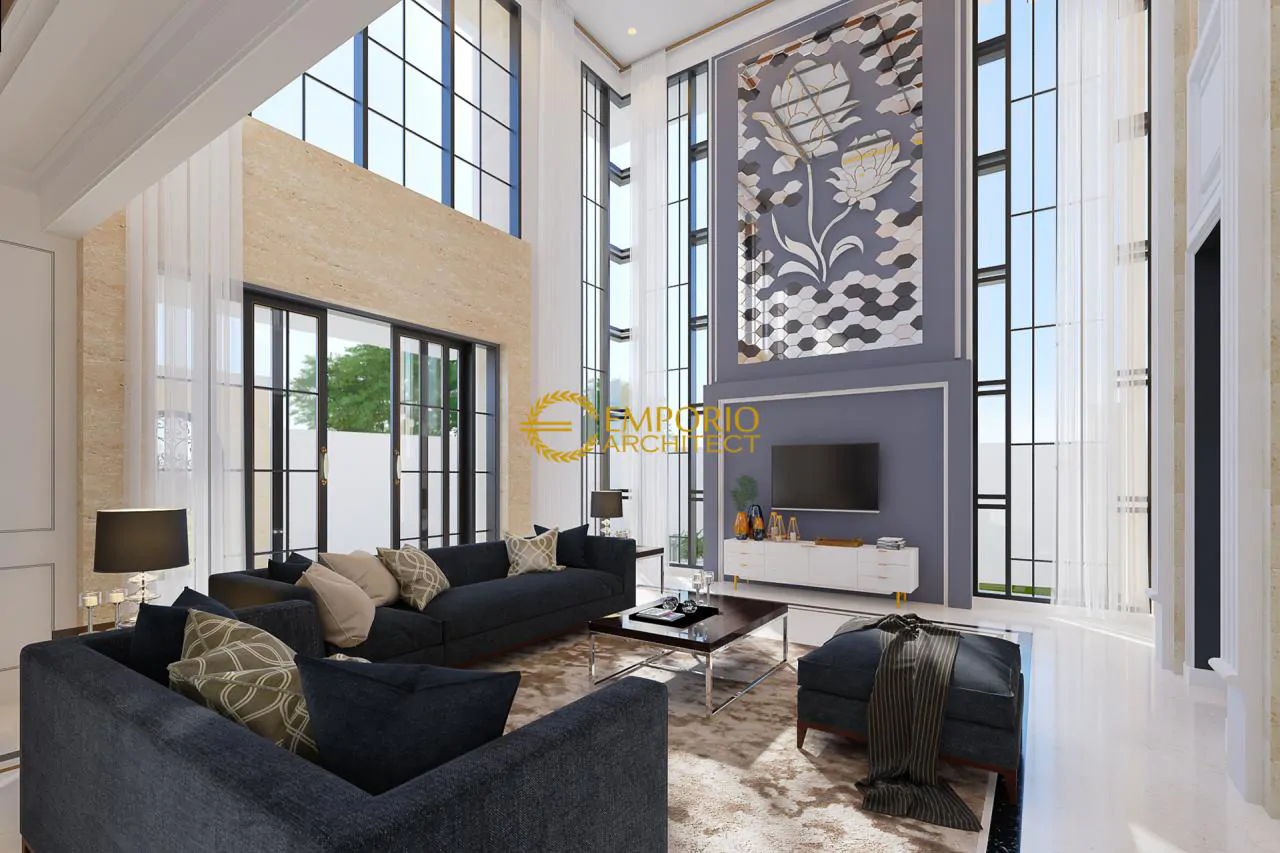 In architecture, a decorative wall is a wall full of decoration of certain components, such as hanging plants, wall panels, wallpapers, wall stickers, graffiti, and others to create a more attractive, unique, and aesthetic wall display that's suitable to play the role as the focal point of the room.
27. Wall Panel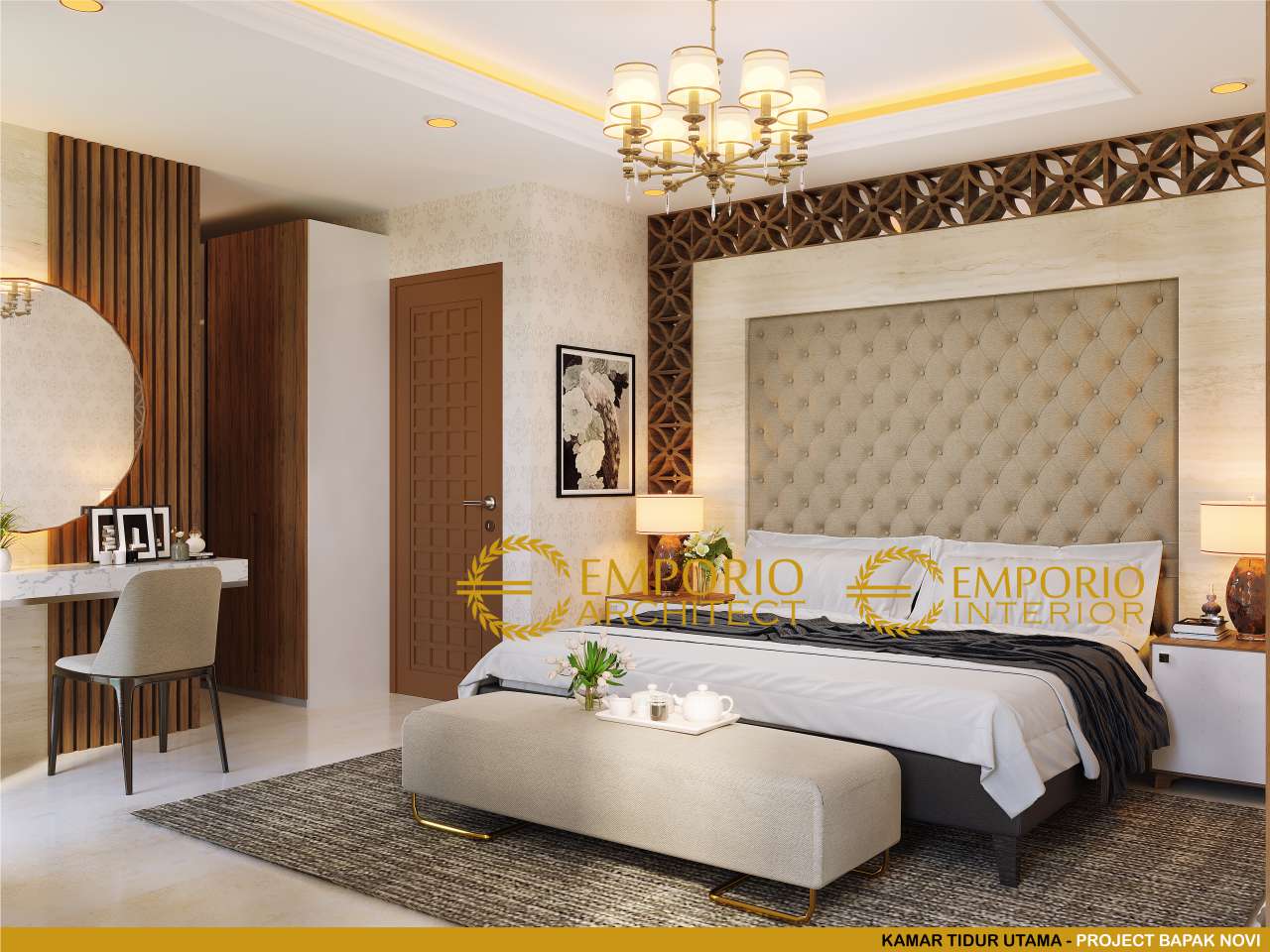 A Wall panel is a plank sheet with an attractively textured pattern or motif used as wall layers to make the walls have beautiful texture and motif.
28. Wallpaper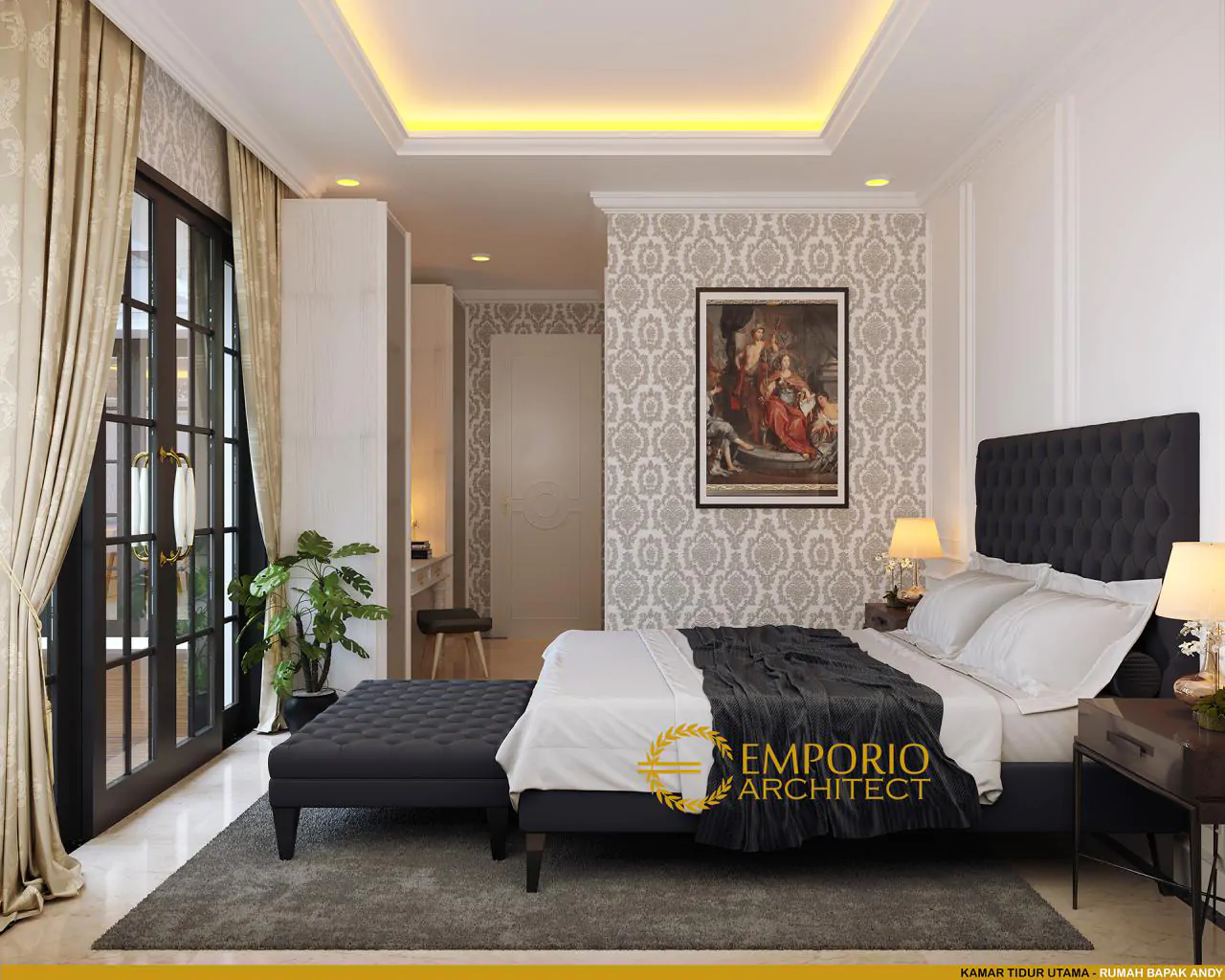 Wallpaper is a colorized artwork paper with customizable motif or pattern used to cover and decorate the walls, making the interior looks a lot more attractive.
29. Carport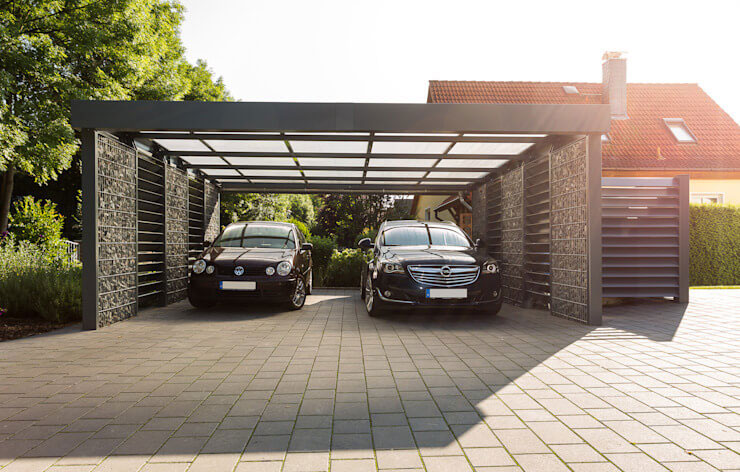 Carport is a space to store vehicles in front of the house, usually has a canopy or cantilever as the protective roof to protect the vehicles in any weather and conditions.
30. Garage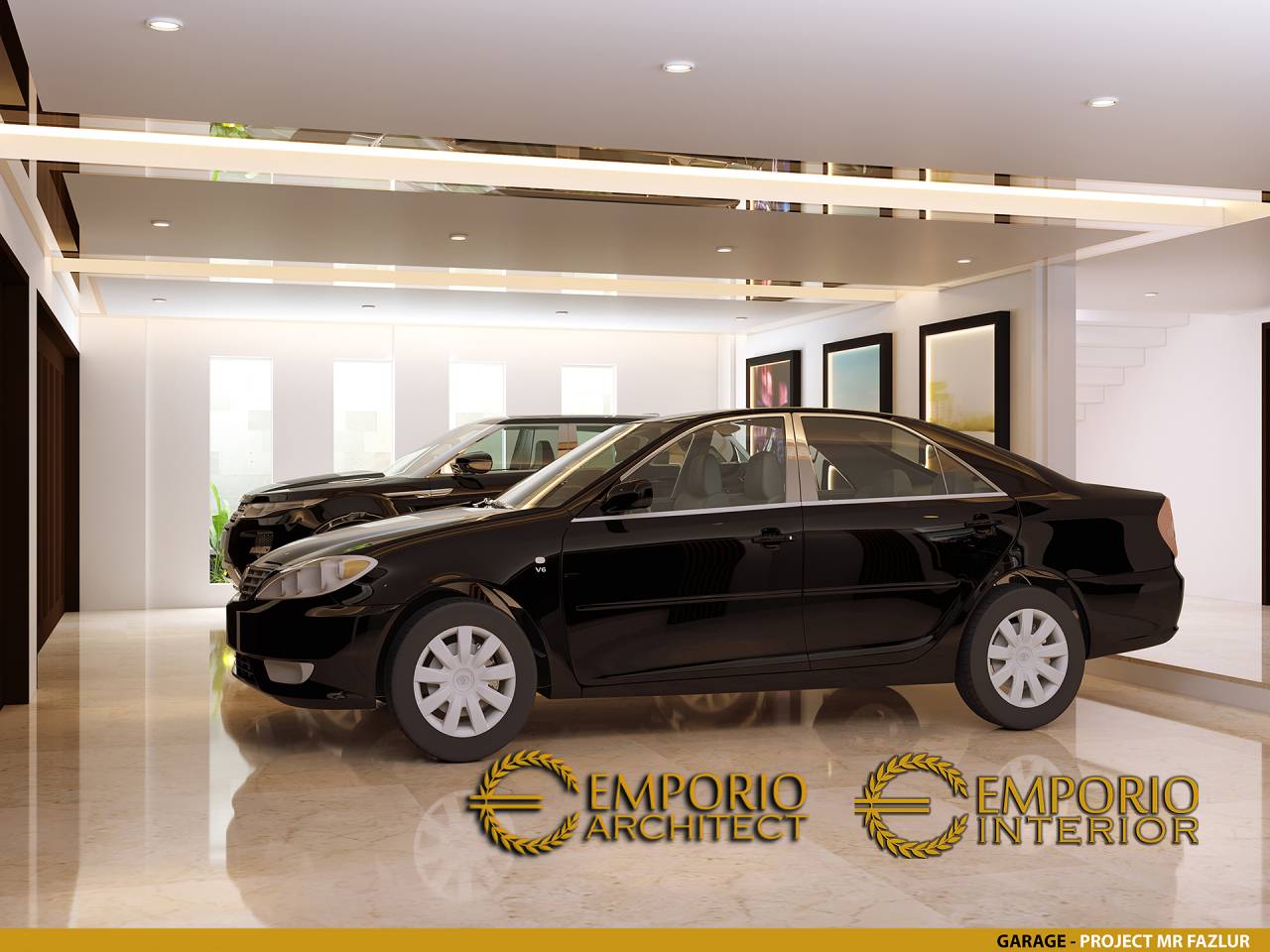 A garage is also a space to store vehicles located in an enclosed location as a safehouse for the vehicles to keep them safe from weather, thieves, or any other kinds of damage. It's different than a semi-permanent and semi-open carport because a garage is permanent.
31. Cantilever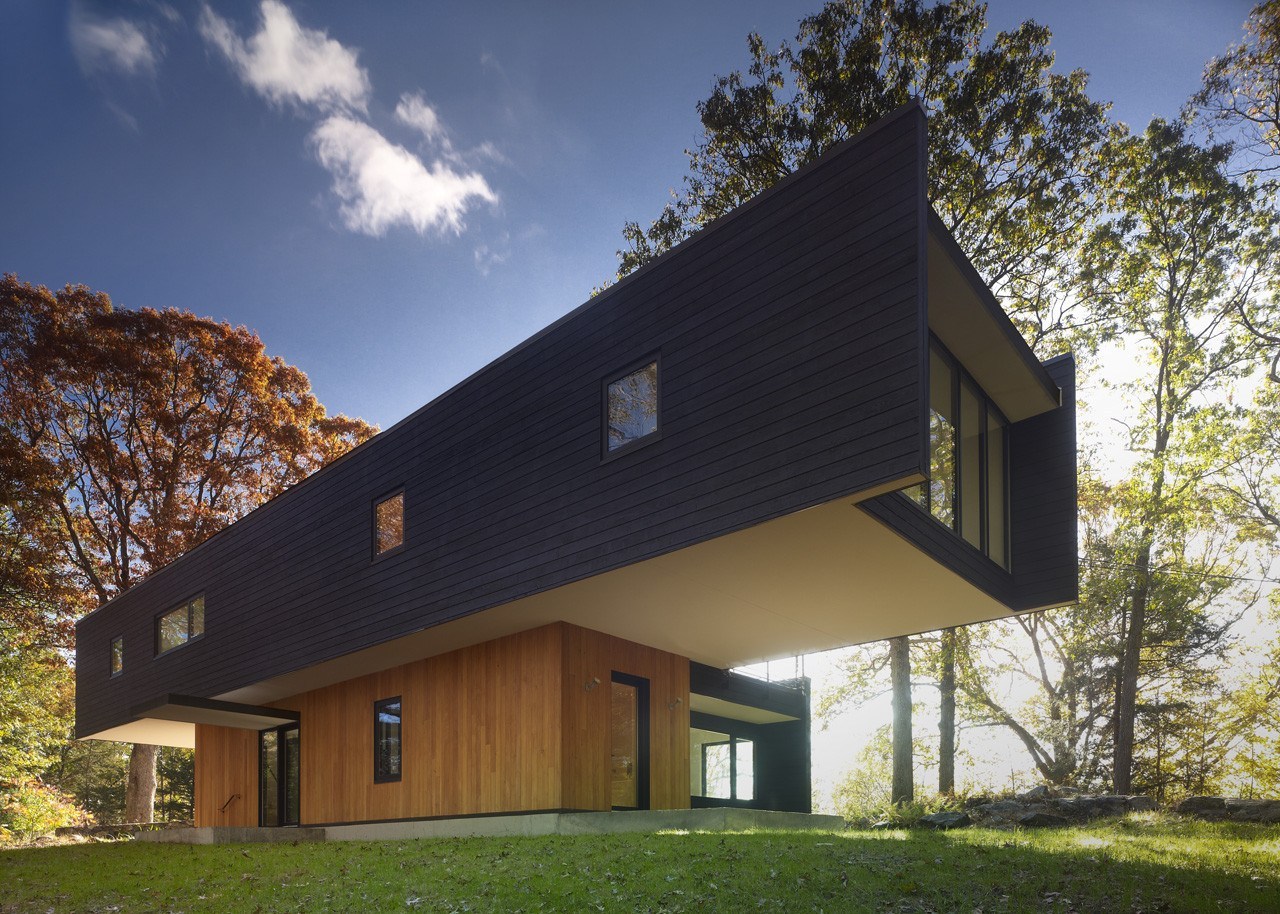 A cantilever is part of a building that hangs without a column, which is only propped by poles or walls. A cantilever is often made to protrude the outer side of the main building with a perpendicular look and supporting buttress only on one side.
32. Jettying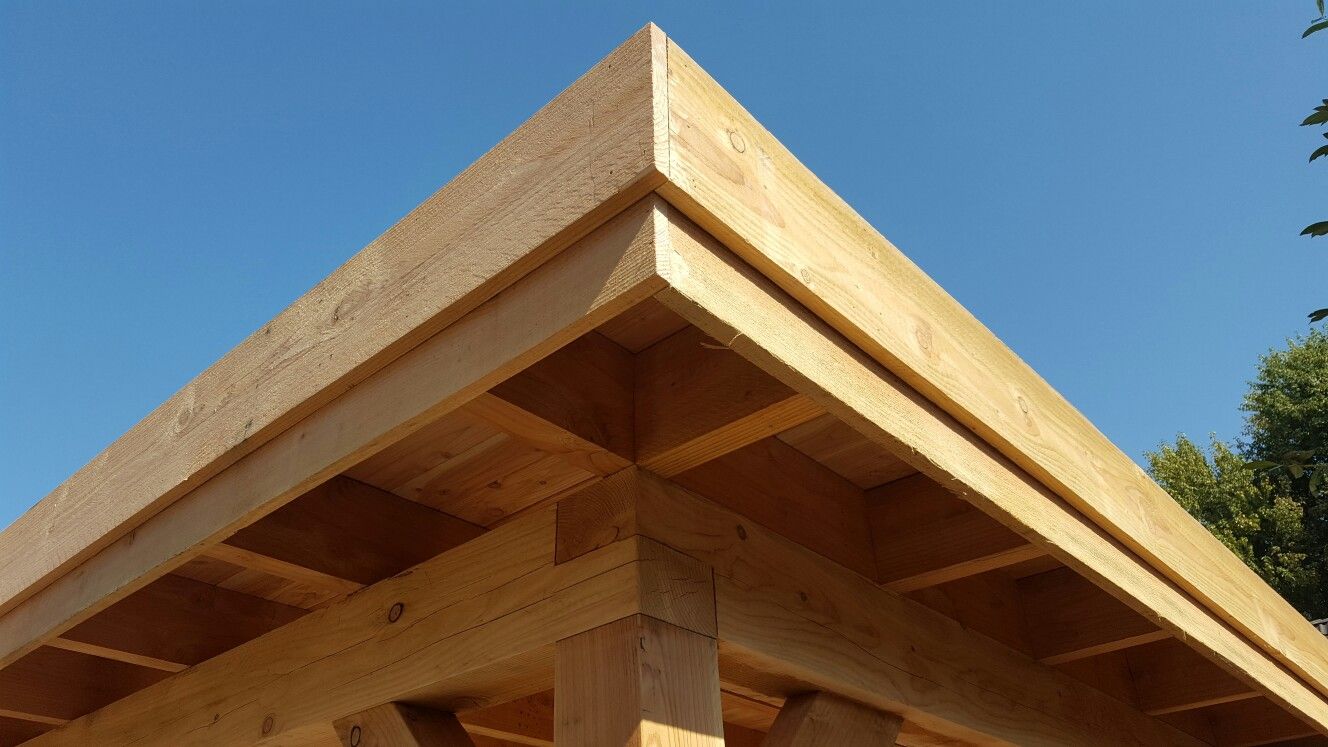 Jettying is a roof cantilever that functions as a structure to protect the wall or frame from rain and sunlight to prevent them from hitting straight to the building's structure, glass, frame/jamb, and wall.
33. Concrete Awning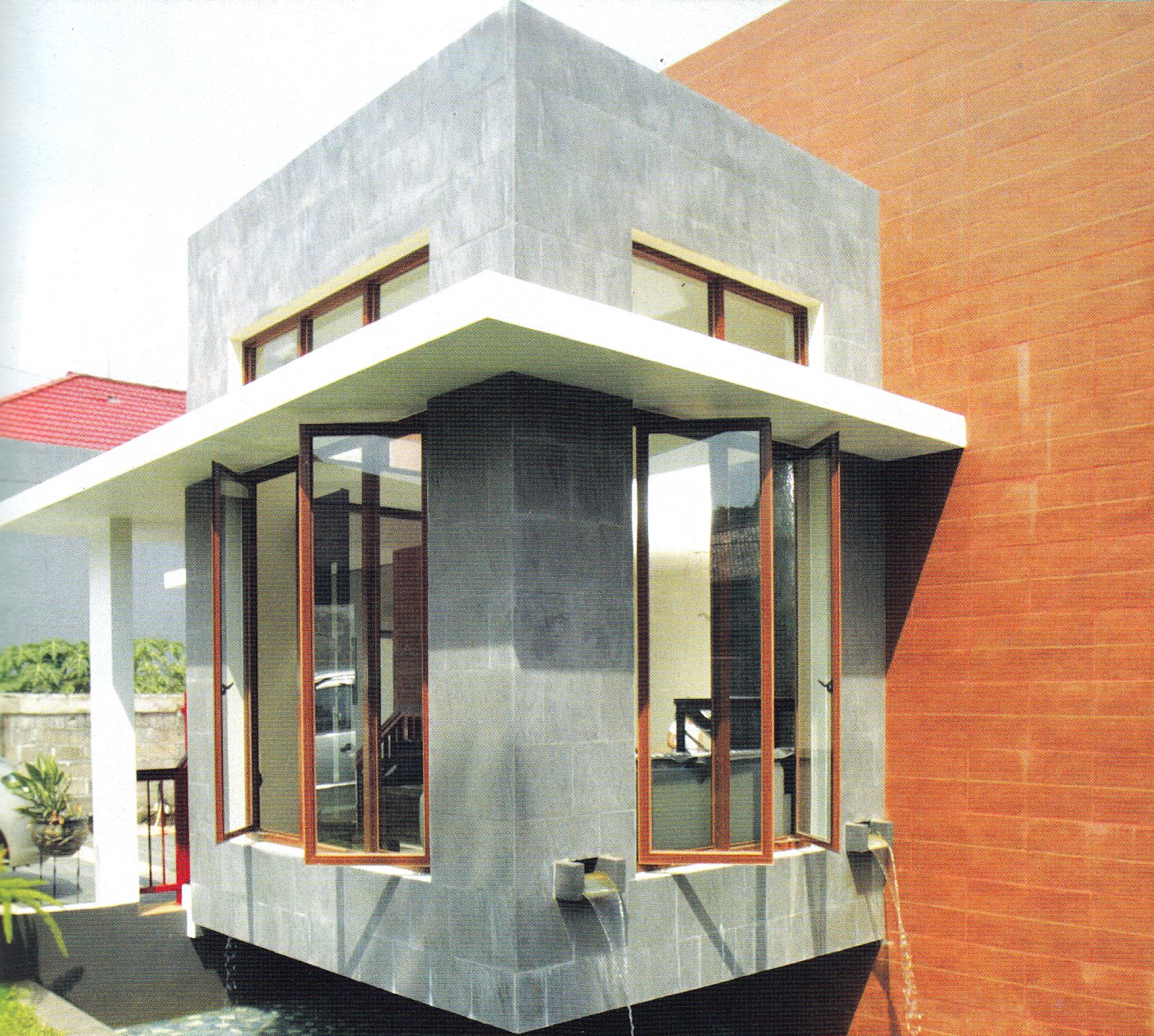 Concrete awning is an over-window cantilever. Same as the jettying, concrete awning functions to protect glass and frame from sunlight and rain.
34. Beams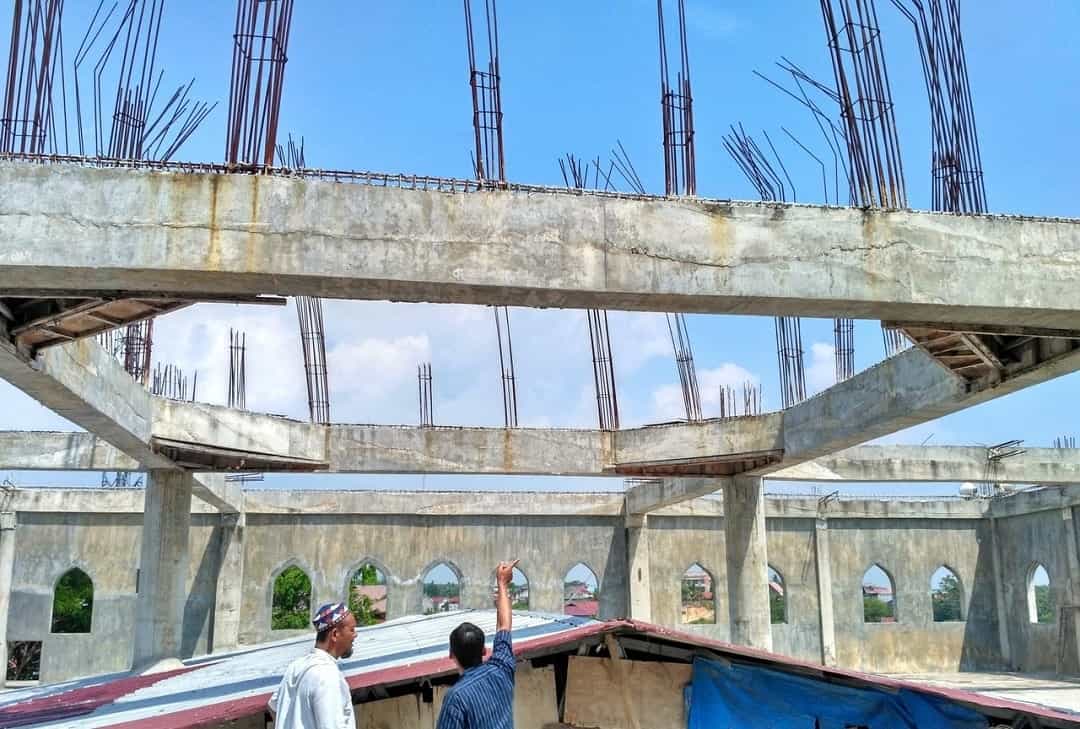 Beams are transverse structures in buildings that serve to channel loads to columns. In buildings, beams are horizontal parts of the structure that withstand floor weight.
35. Sloof Beam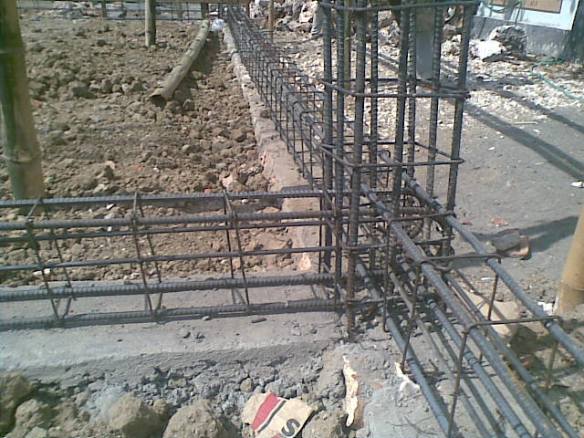 Sloof beam is a building structure located above the foundation with a function to channel loads to the foundation. Sloof beam also functions to glue the walls and columns on the foundation to prevent the upper part of the building from collapsing when ground movement occurs.
36. Column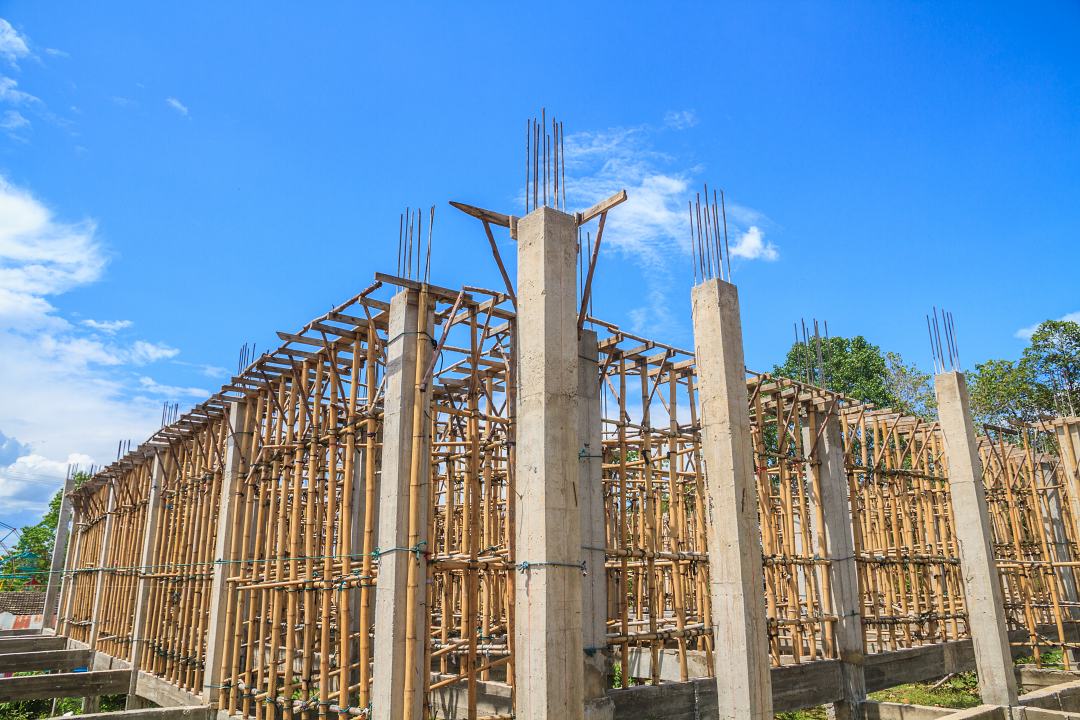 Column is a stretched structure on a building that receives the load from the beam and channels it to the foundation. In a building, a column is a vertical part of the structure, which common people see as a prominent part of the walls and can also be in the form of pillars.
37. Aling-aling (Traditional Stoneworks)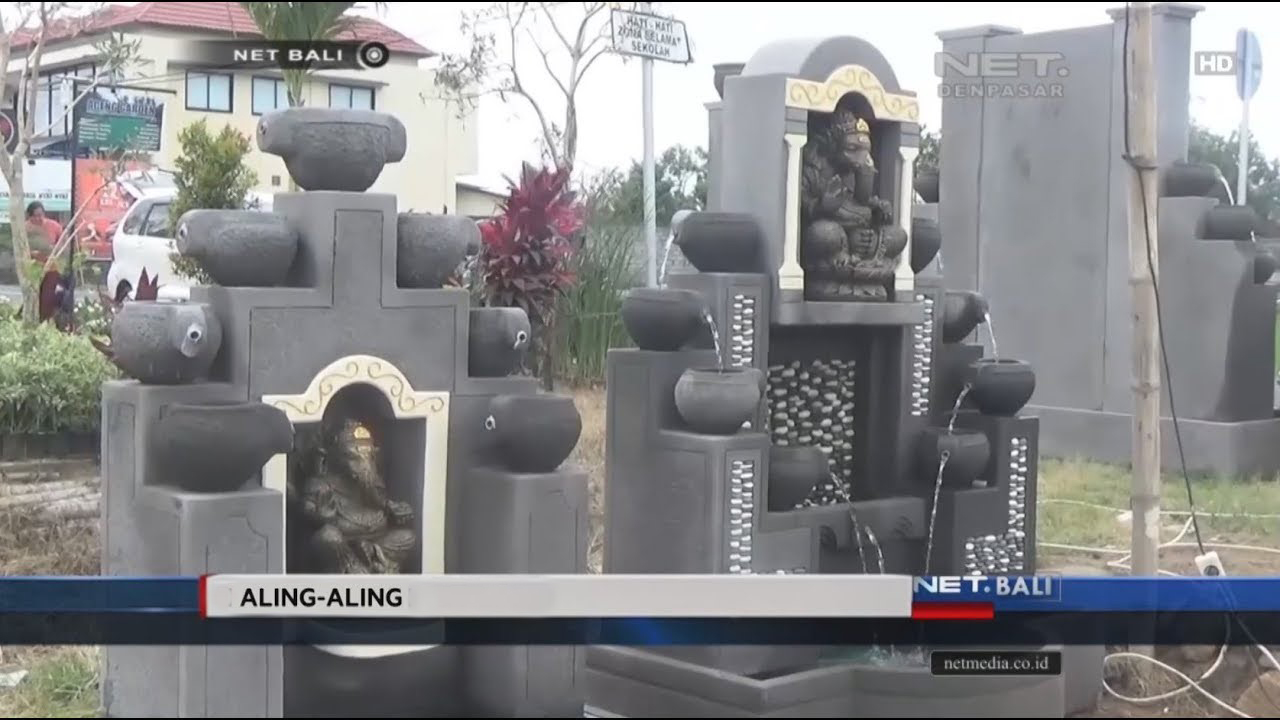 Aling-aling is a stonework's wall that's usually located right next to Angkul-angkul (Balinese Traditional Gated Compounds/Gateways) and functions as a partition in the yard of Balinese houses. Aling-aling is believed to prevent a negative aura from coming into the house.
38. Angkul-angkul (Balinese Traditional Gated Compounds/Gateways)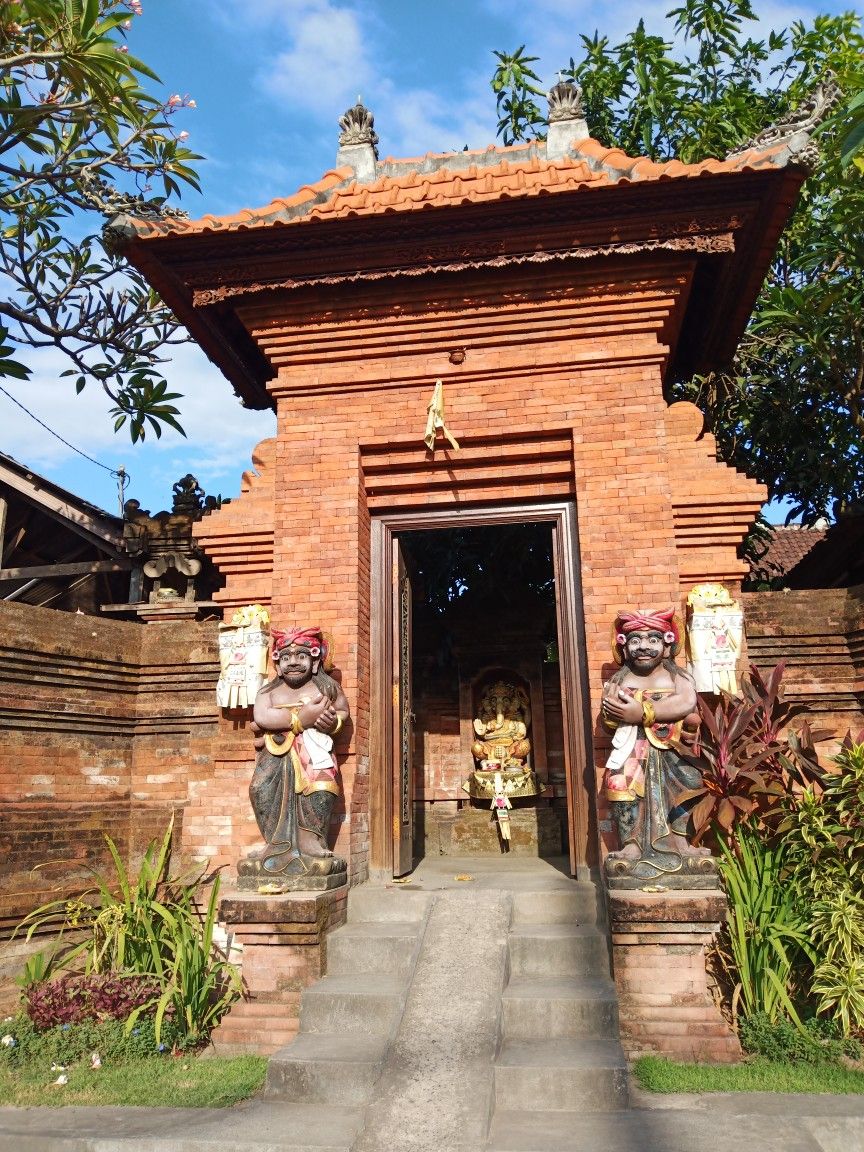 Angkul-angkul is a traditional Balinese architecture in the form of a gateway, which functions as a normal gate only shaped with a traditional Balinese concept.
39. Gazebo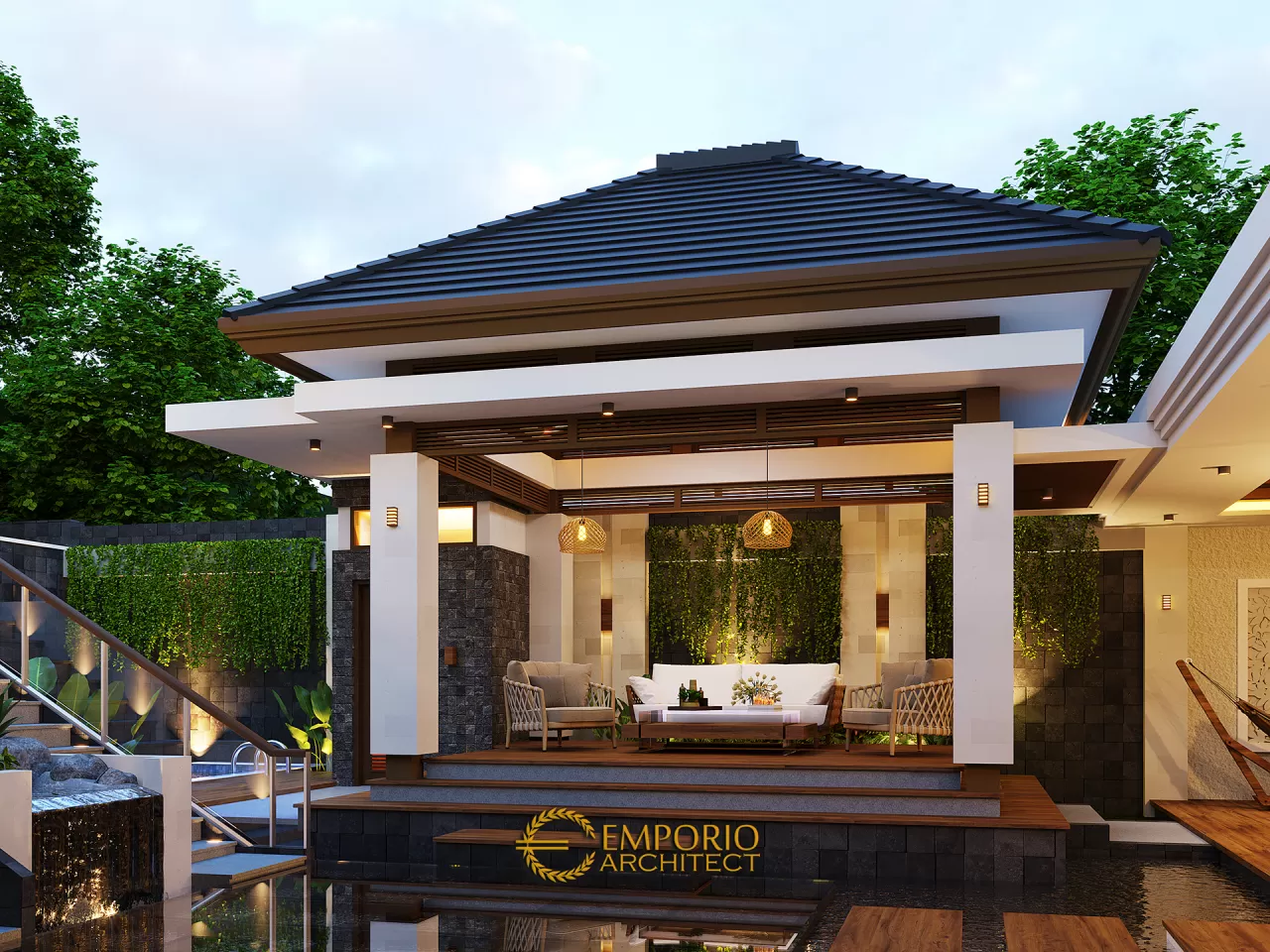 A gazebo is a building commonly located in the open and used as a gathering, sit-around, and hang-out spot while enjoying the surrounding ambiance. A gazebo is usually semi-permanent but can be made permanent like common buildings. It depends on the materials used to build the gazebo.
40. Stepping
Stepping in architecture is similar to the word "step," which means a flat surface to step on, usually located in the garden, center of a pond, or other open spaces. Stepping can be made with stone, wood, and many other simple materials.
41. Planter Box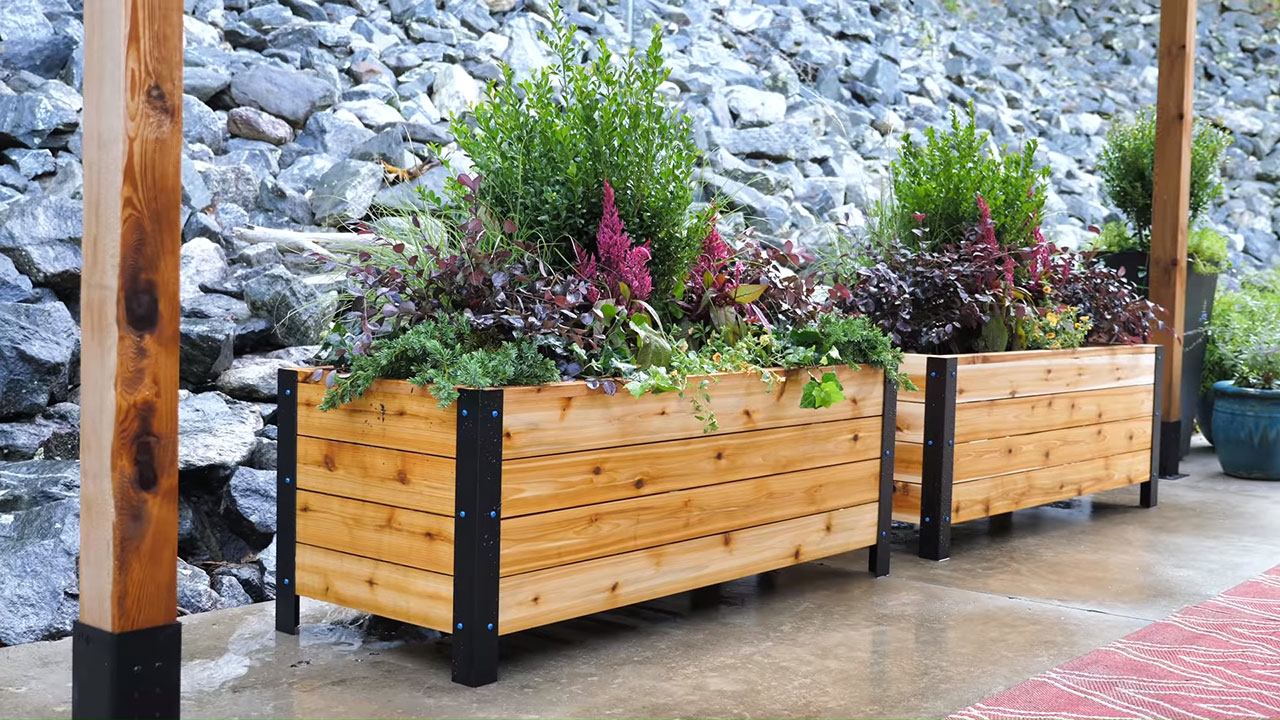 A planter box is a plant pot, which is commonly located in the corners and sides of the house with a function to replace the usual plants and add greenery elements of the house.
42. Deck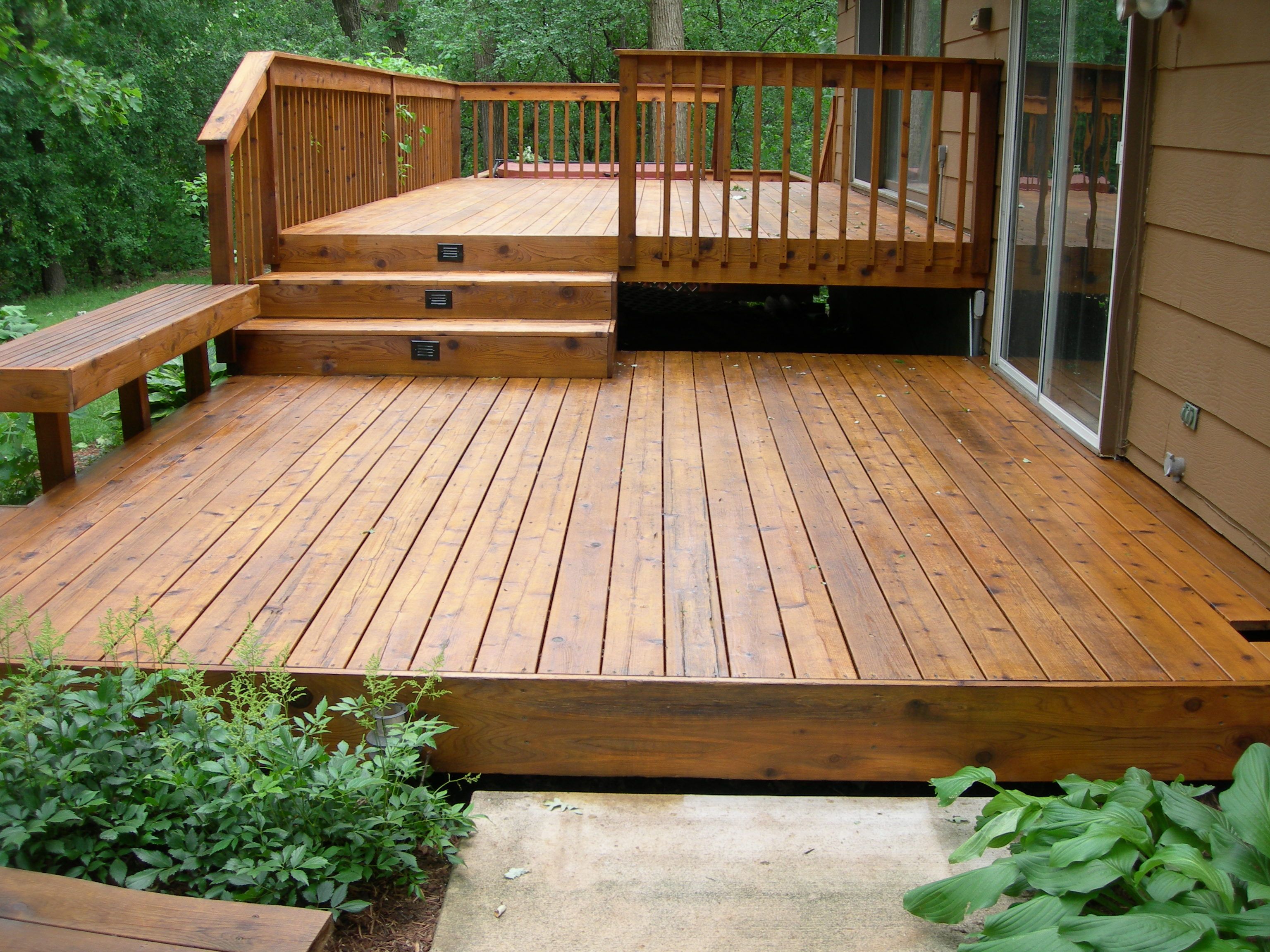 Deck in architecture is also a flat surface that looks similar to the floor, commonly located in the open space with a higher leveling from the ground and connected with the main building. In the house, a deck is usually placed on the porch or poolside.
43. Secondary Skin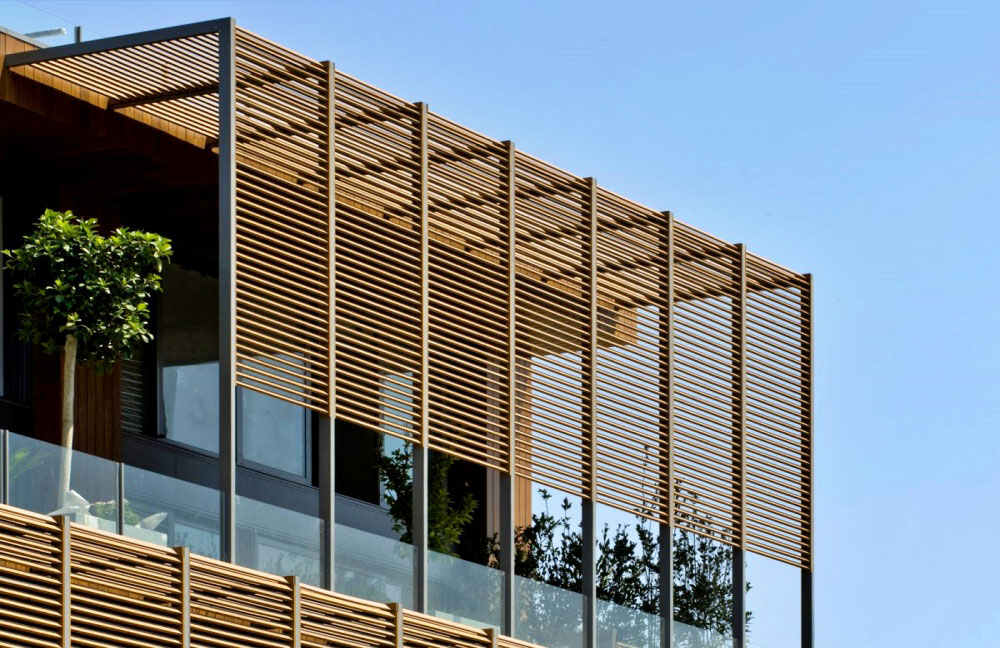 Secondary skin is an outer layer of the main wall of the main building's exterior without actually being glued to the main building's structure. Secondary skin prevents heating problems that occur in a house due to sunlight.
44. Basement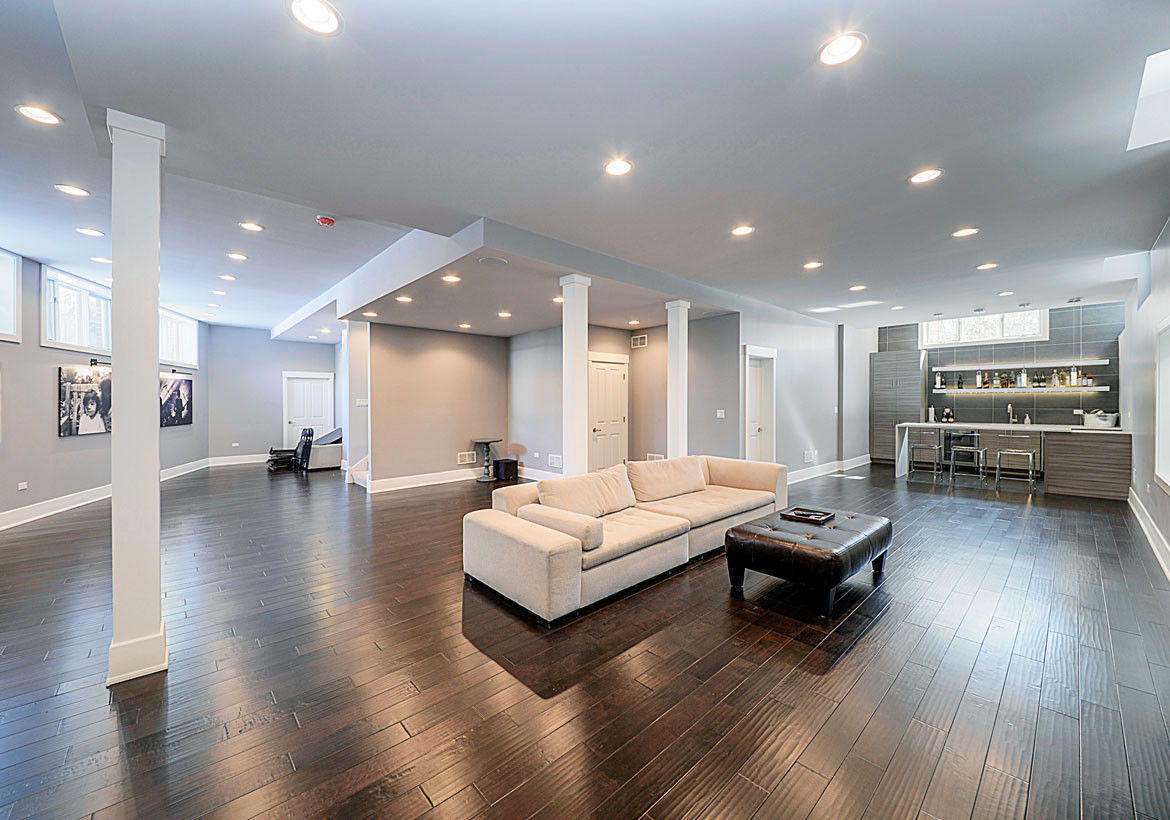 A basement is an underground space in the building, which commonly functions as a storage, hiding spot, or parking space.
45. Backyard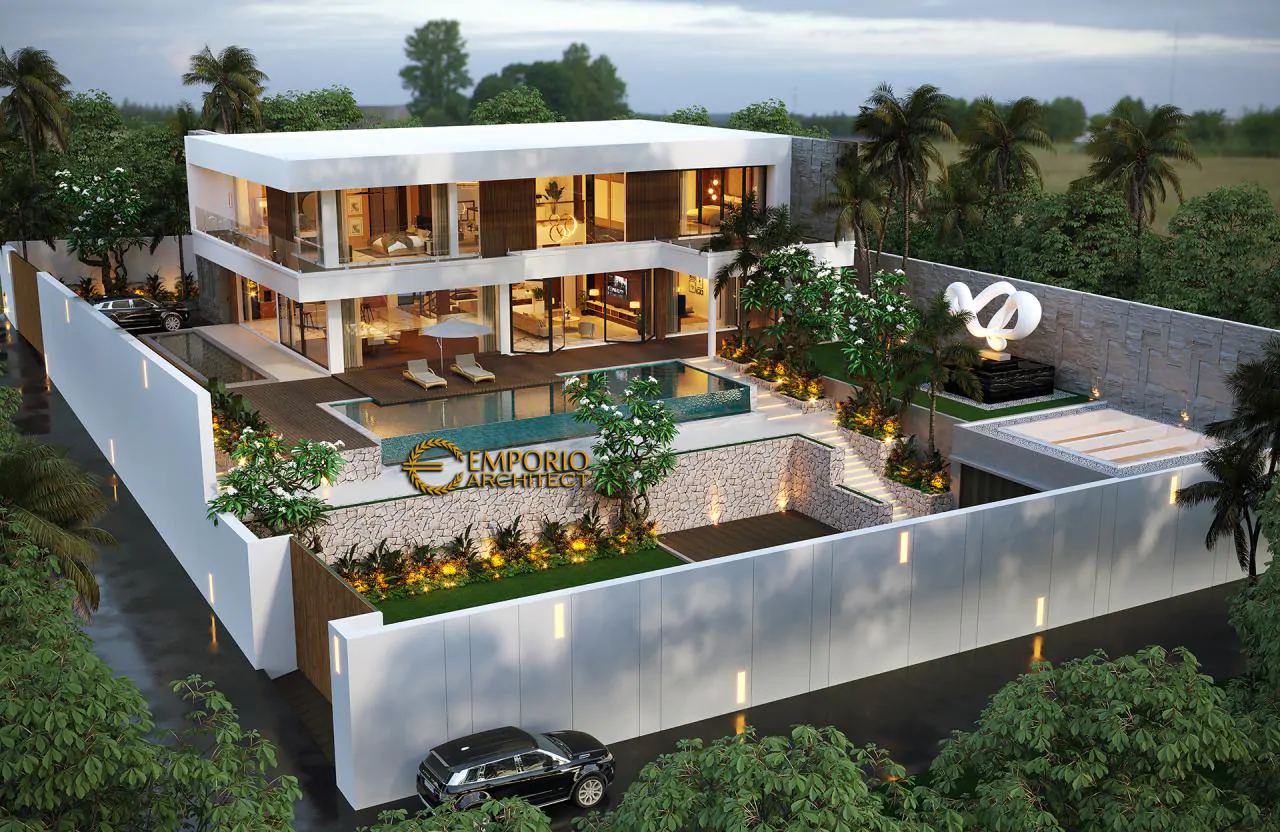 A backyard is a yard or garden that's located at the back of a building or house.
46. Pile Cap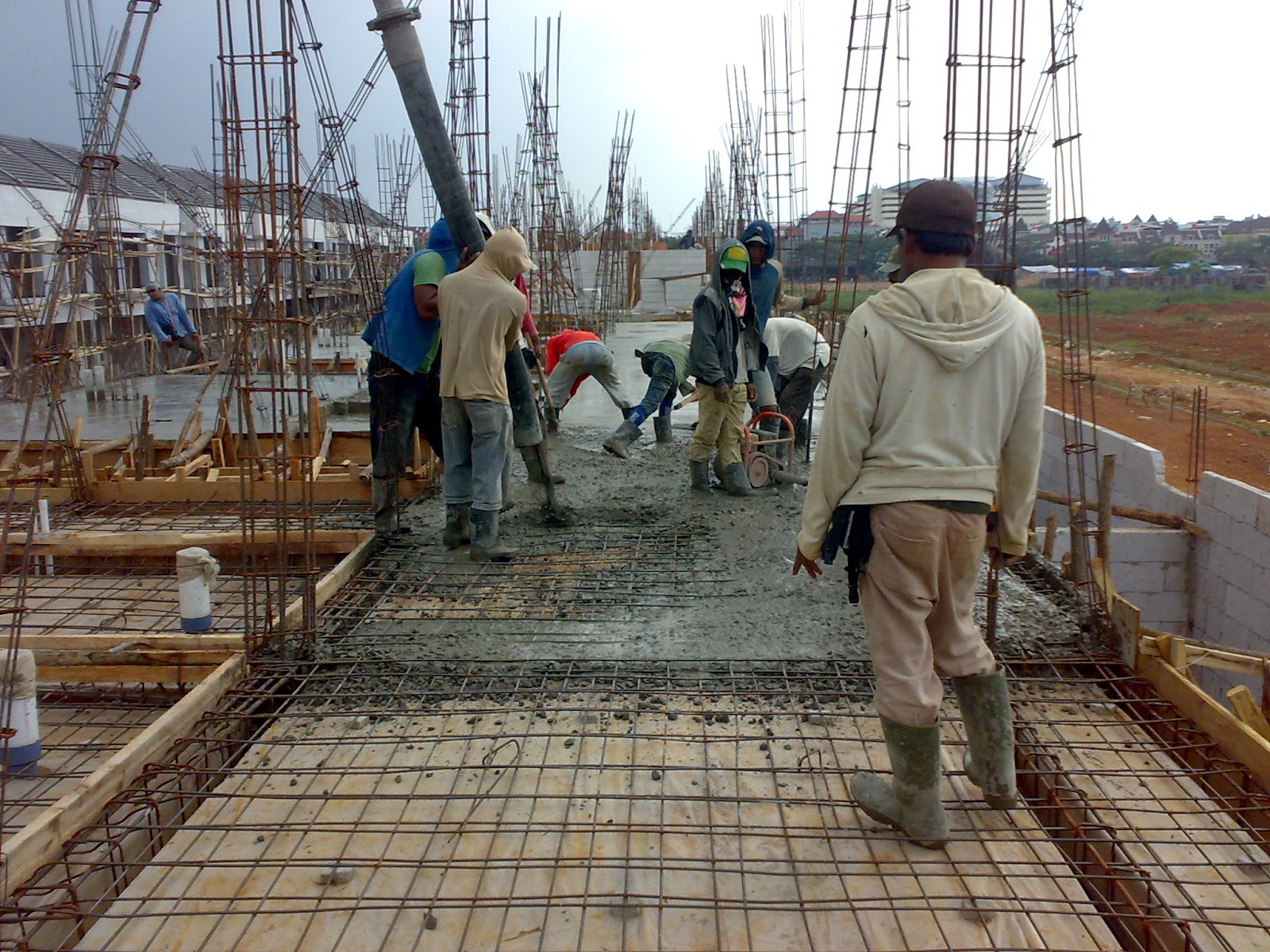 The pile cap is flooring made to reinforce the cast and other supporting floor systems, which functions to receive loads that will be channeled to the beams and columns.
47. Pillar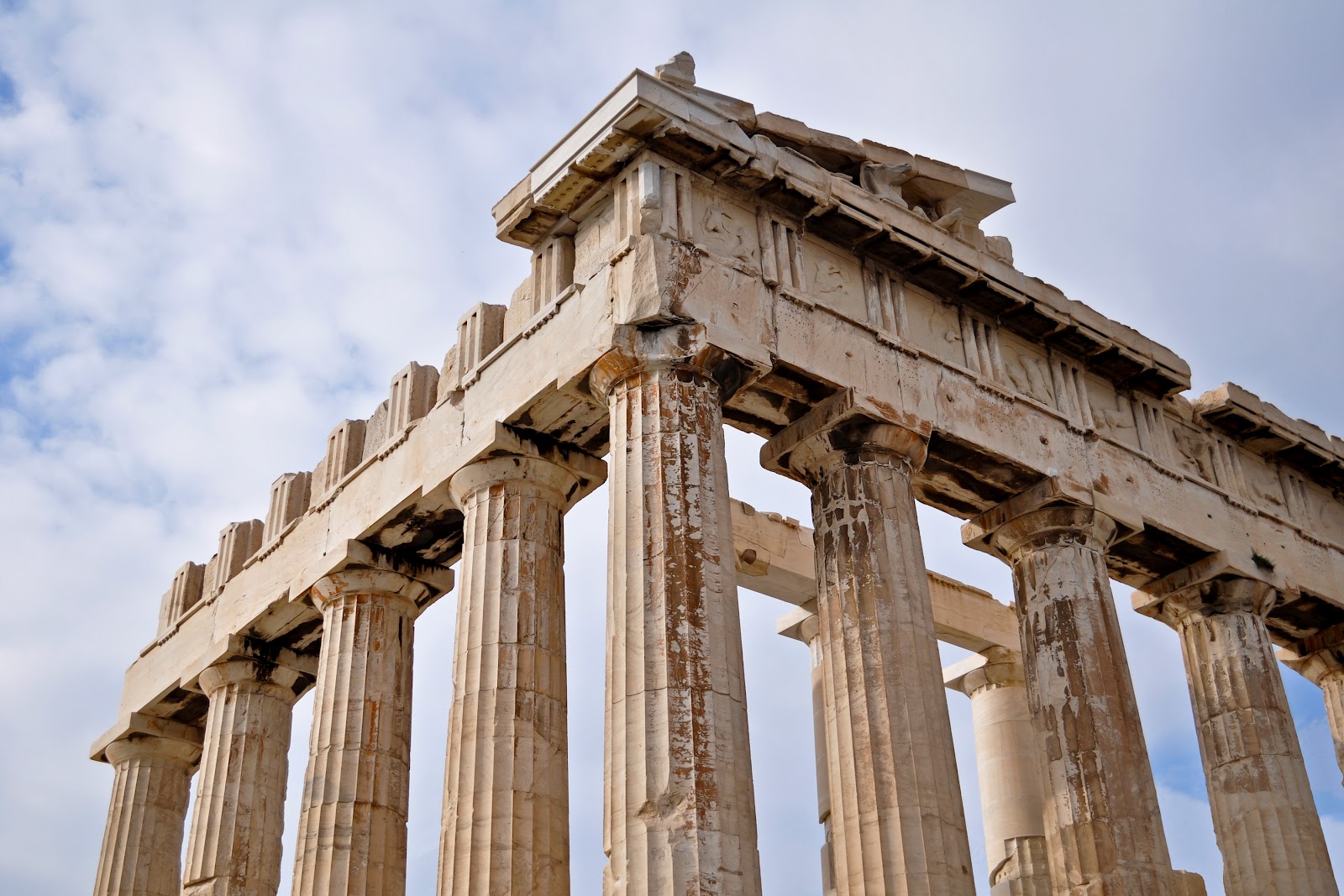 A pillar is a pole supporting buttress of a building that props the roof and other heavy structures, ensuring the firmness of the building. In simpler words, a pillar is to strengthen the structure.
48. Wooden Grill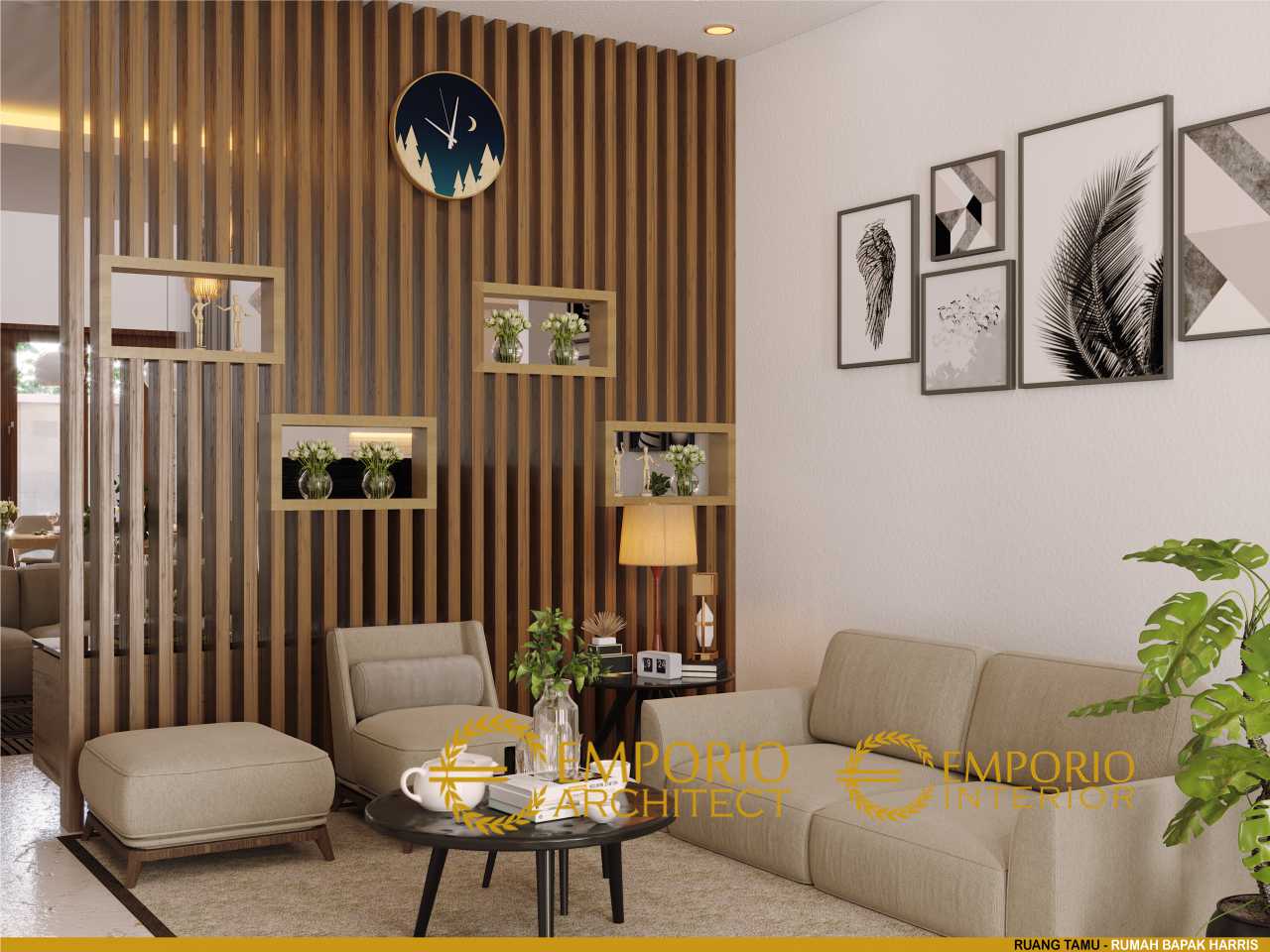 A wooden grill generally means a pile of woods that are neatly arranged in a vertical position and look like a meat griller. A wooden grill is generally used as a building's partition, secondary skin, or wall cover to add aesthetic value.
49. Railing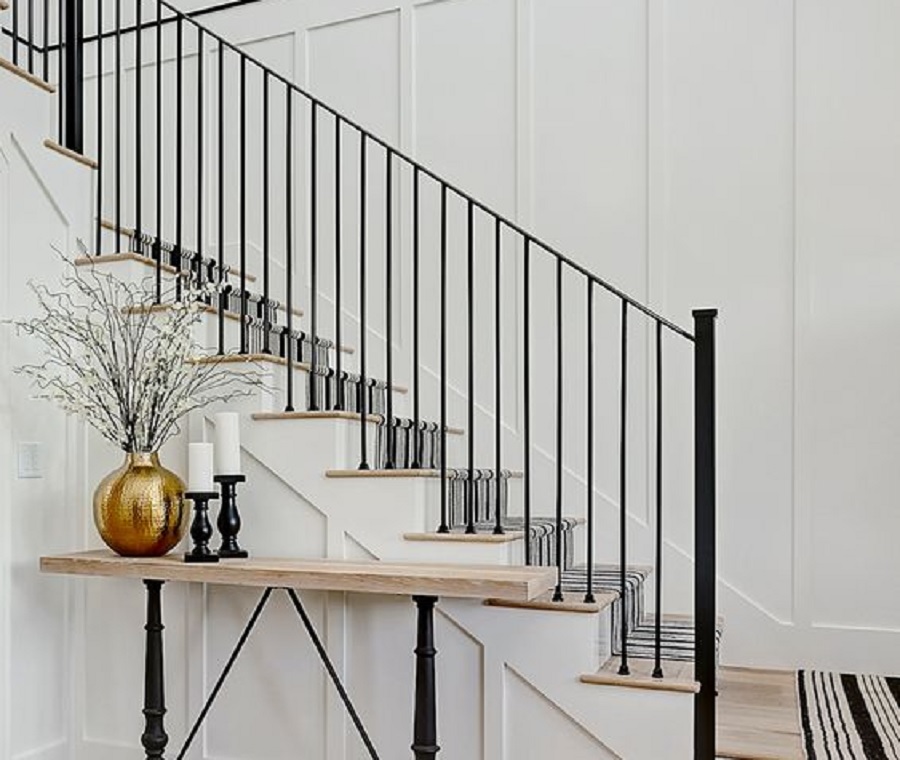 Railing is a construction on the staircase or balcony that functions as a handler and divider. It keeps the homeowner to stay on the safe side of the stairs, balcony, void, or rooftop.
50. Sliding Door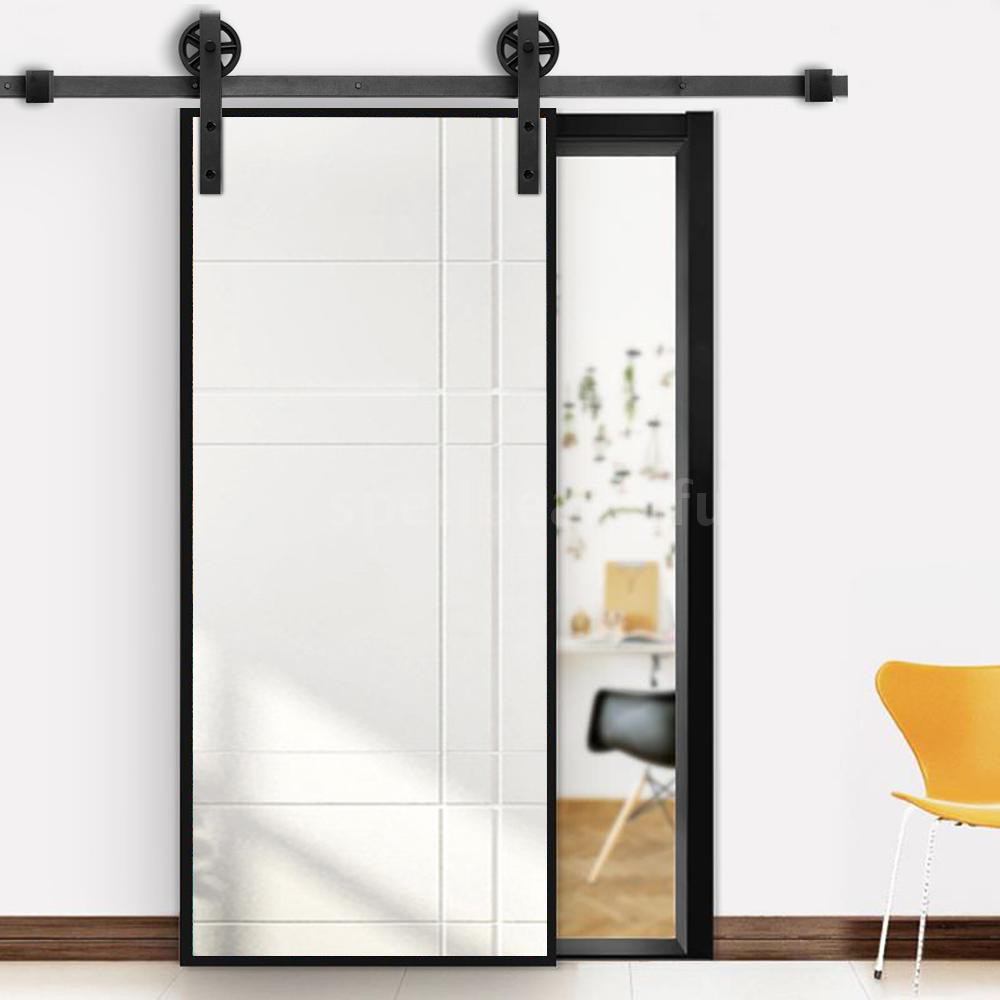 A sliding door is a door that has to be slid by either pulling the door to close it or pushing the door to open. A sliding door is the best choice to save spaces in the house compared to other doors.
51. Folding Door
A folding door is a door that has to be open by folding the door panel. This type of door is made using wood, aluminum, or PVC.
52. Swing Door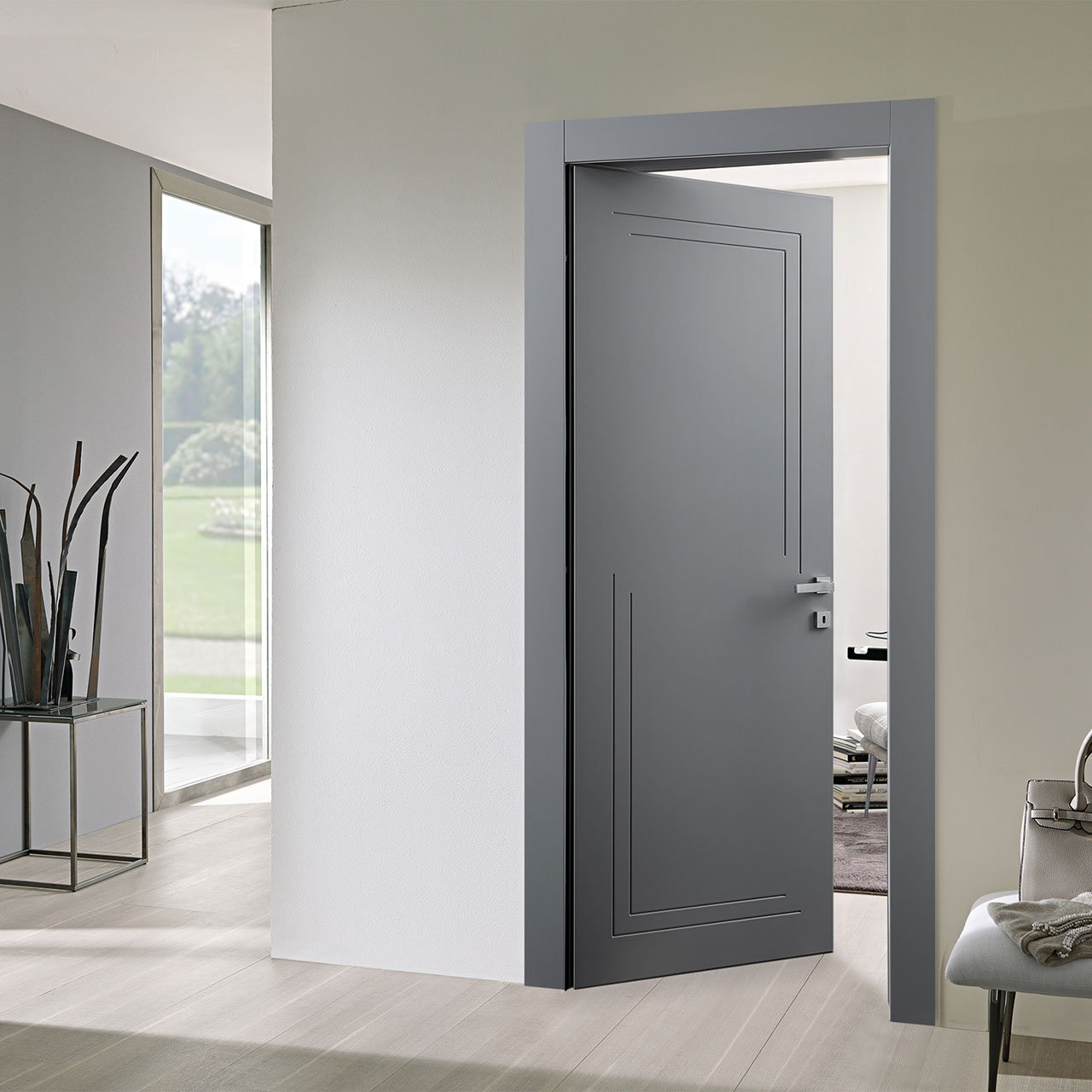 A swing door is a door that has to be open by either swinging it to the front or back. This is the door that's widely used and easy to find in almost every place.
53. Square Hip Roof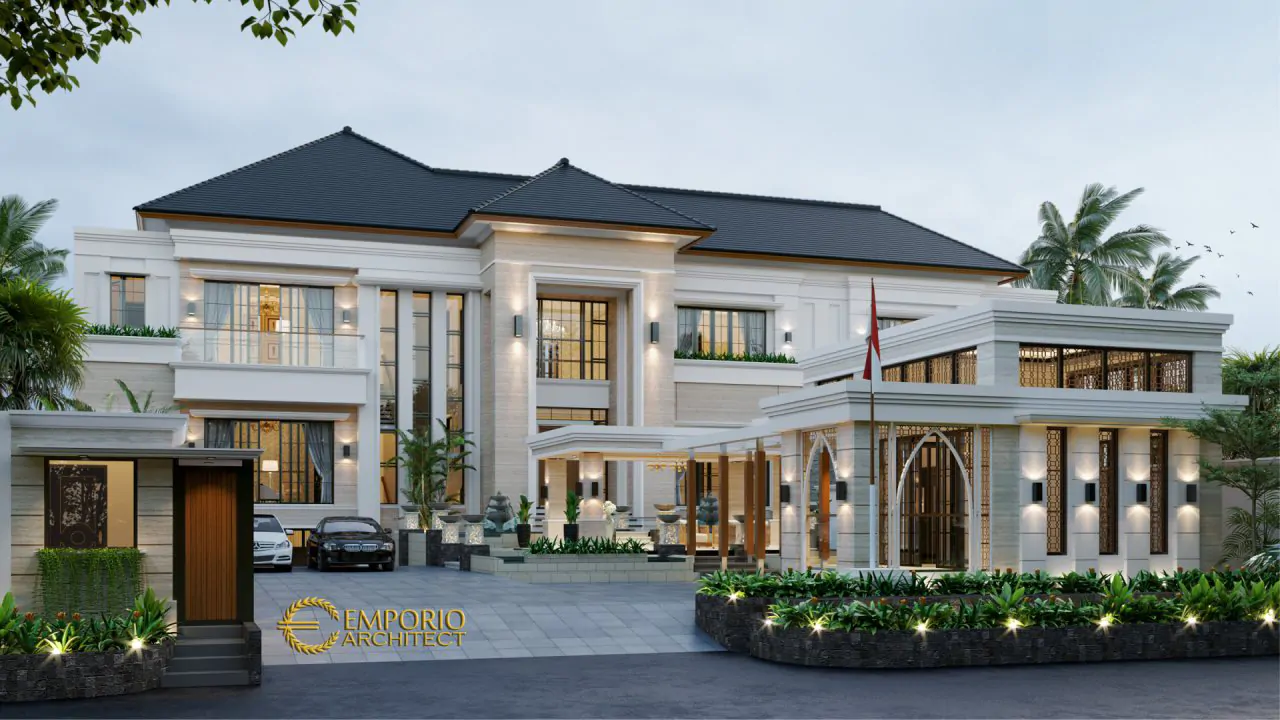 Square hip roof or pyramid-shaped roof is the perfected gable roof, which has 4 inclined planes with 2 triangular areas and 2 trapezoidal areas. Square hipped roofs or Pyramid roofs are commonly used in Indonesia and capable of providing protection from weather conditions more evenly on each side of the building.
54. Mansard Roof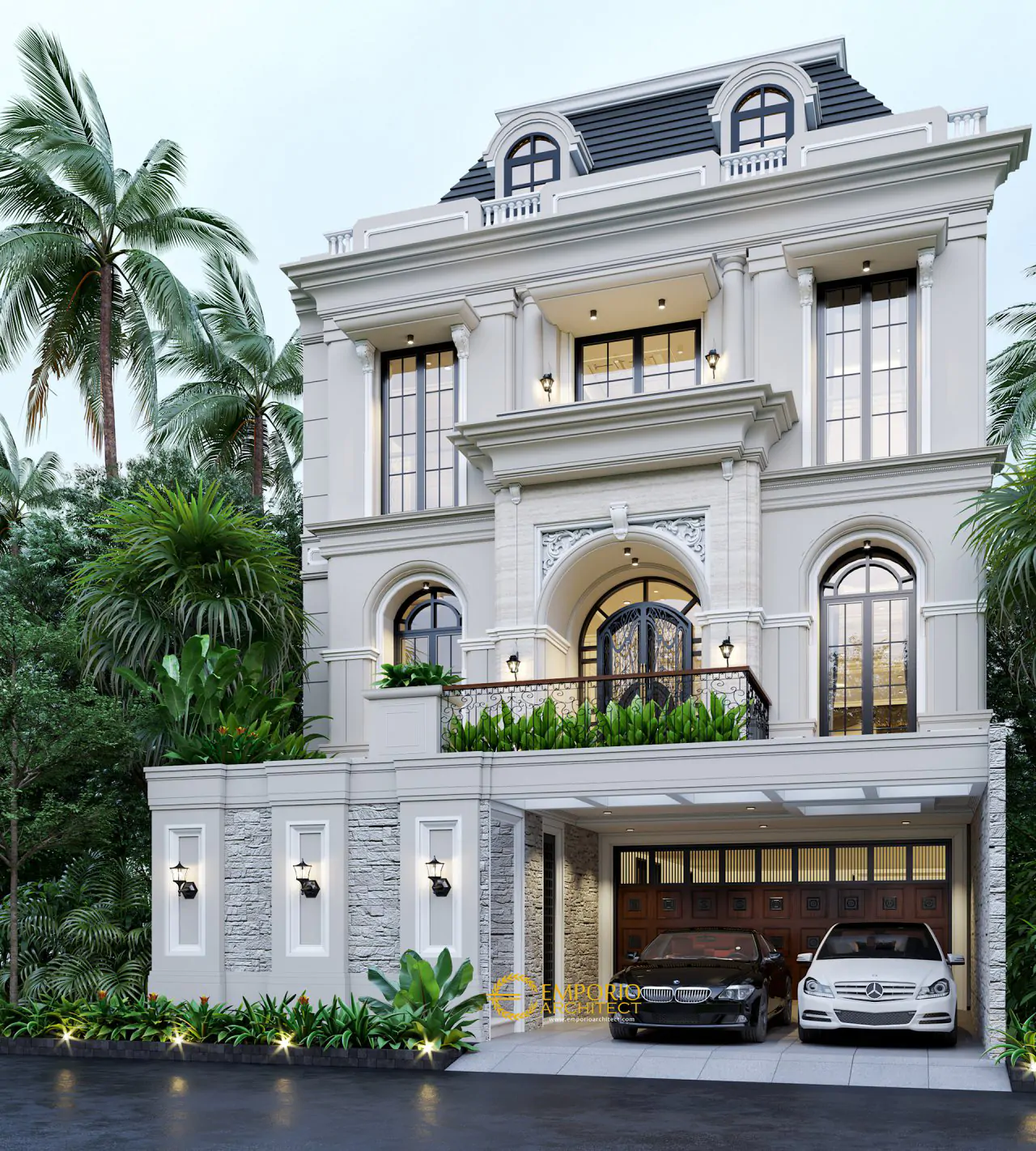 Oxford Dictionary defines Mansard as a roof that has four sloping sides, each of which becomes steeper halfway down. Mansard roofs are commonly used for European country or themed houses. Mansard roof has a unique shape and is capable of maximizing the use of land.
55. Gable Roof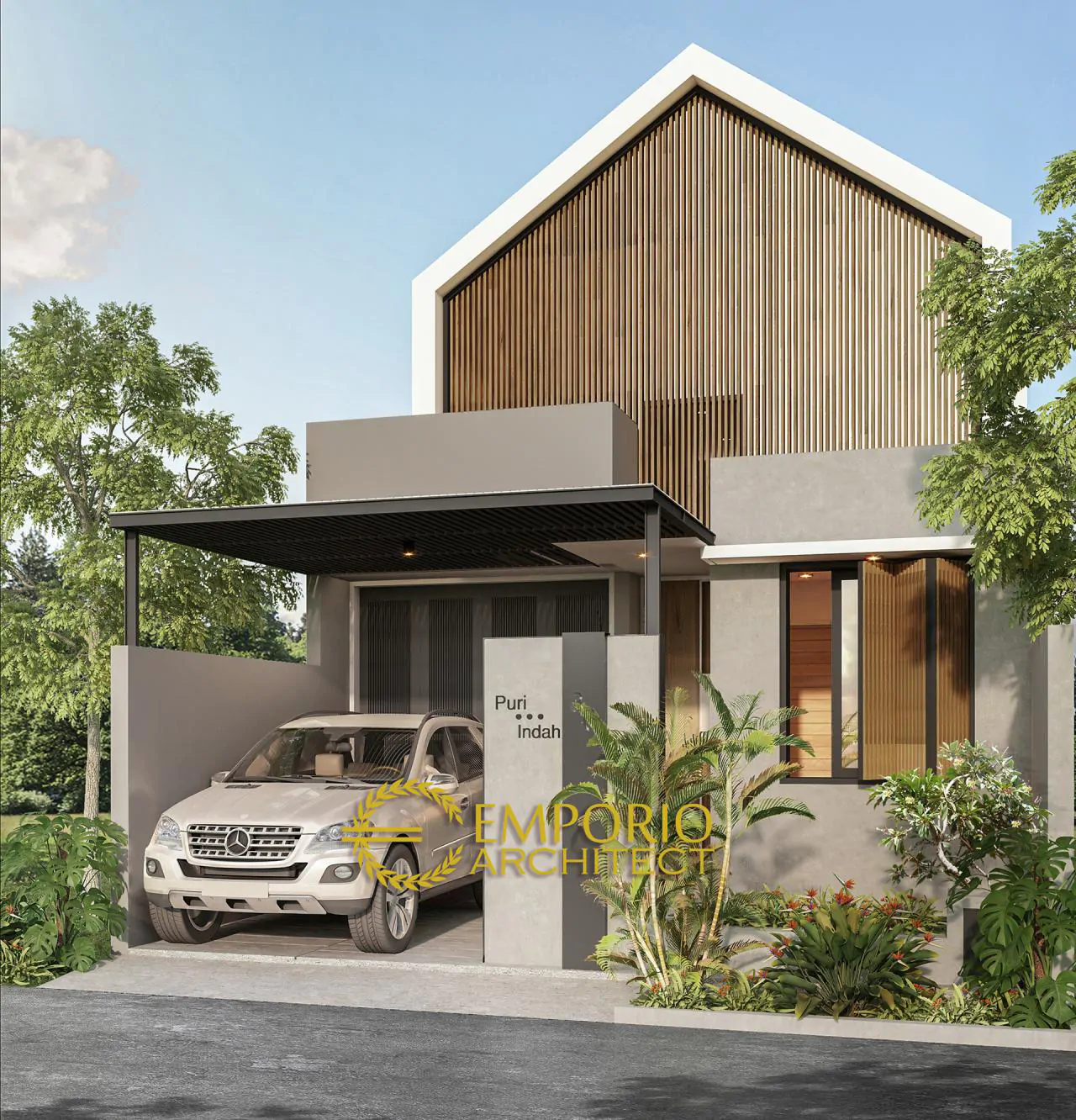 According to Oxford, gable is the triangular upper part of a wall at the end of a ridged roof. This roof is composed of two inclined planes with the top edges to meet in one line that looks similar to a horse's saddle.
56. Domed Roof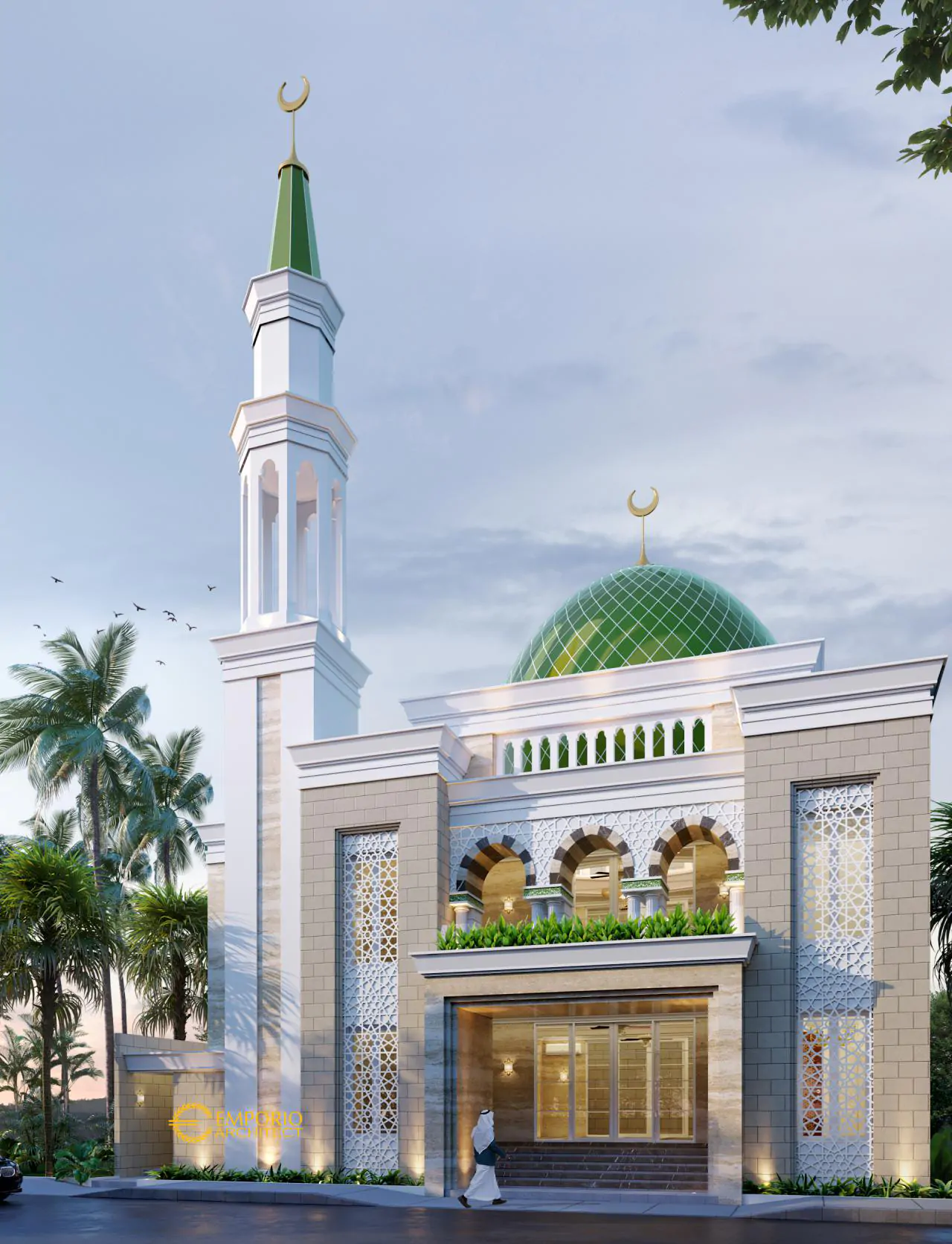 Oxford Dictionary says dome is a rounded vault forming the roof of a building or structure, typically with a circular base. This roof is commonly found in Arabian or Middle Eastern-themed houses, offices, stadiums, churches, temples, and mosques.
57. Minaret Roof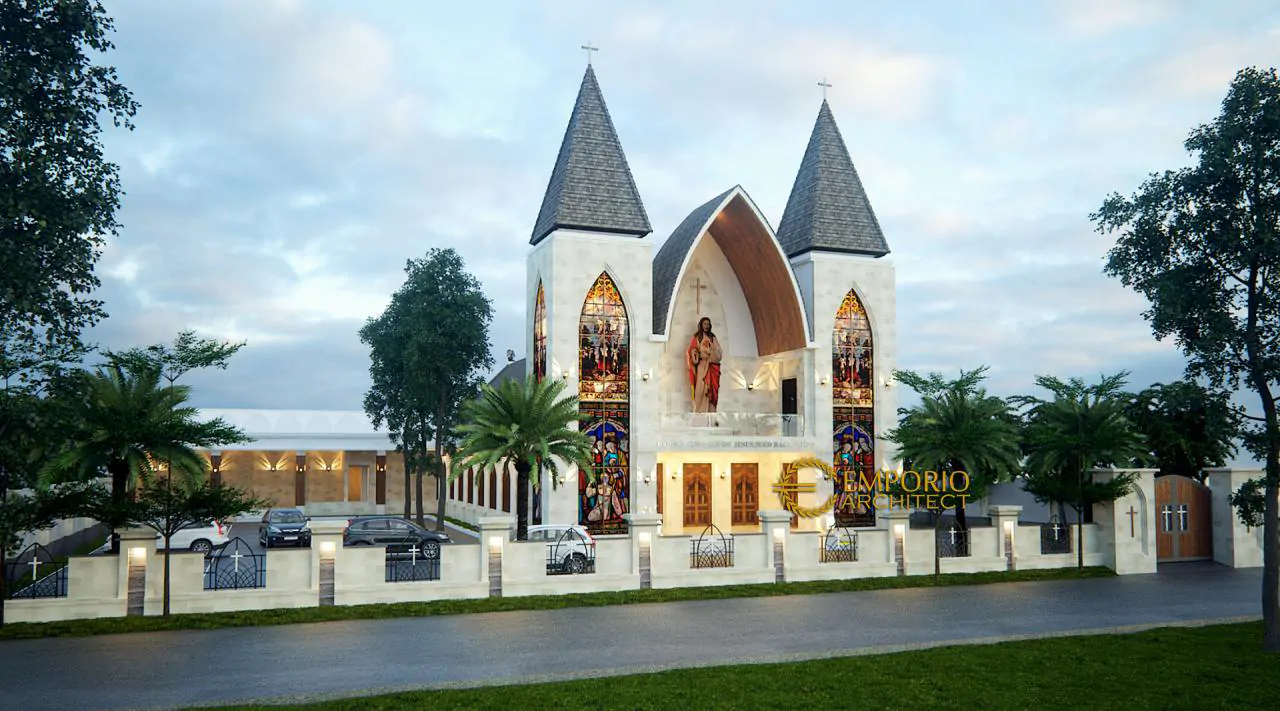 Minaret roof is a roof that consists of four or more inclined planes that meet at a certain point at the top with a conical and pointed peak. This type of roof is generally found on the minarets of mosques and churches.
58. Multi-Tiered Roof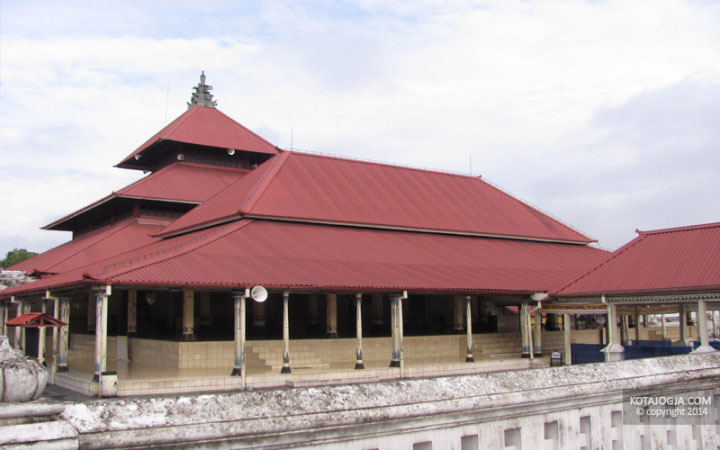 Multi-tiered roof is a roof that is stacked upwards and gets lower from the top level with the shape of a pyramid.
59. Bonnet Roof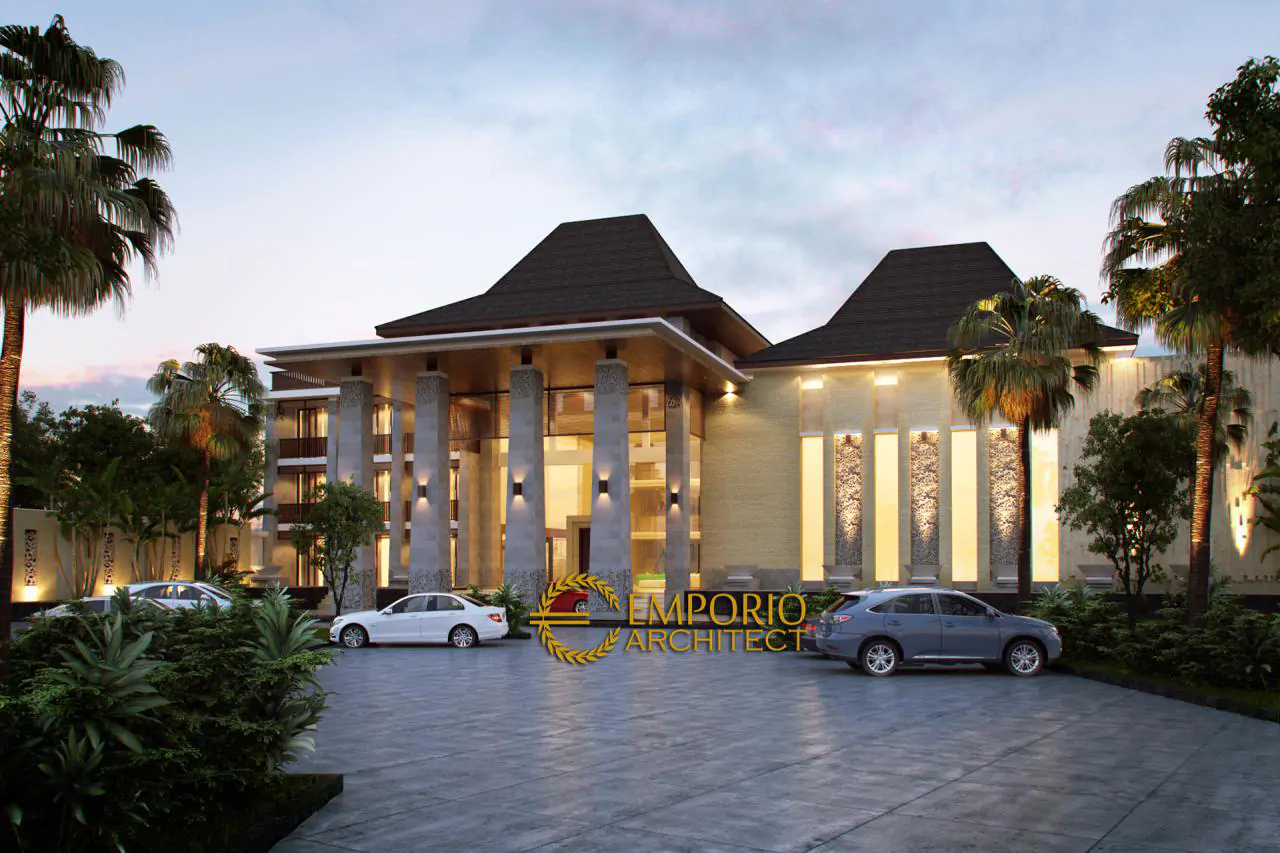 Bonnet roof has a trapezoidal and steep shape at the top and a slope at the edges. This type of roof is generally applied to ethnic nuanced buildings.
60. Tongkonan Roof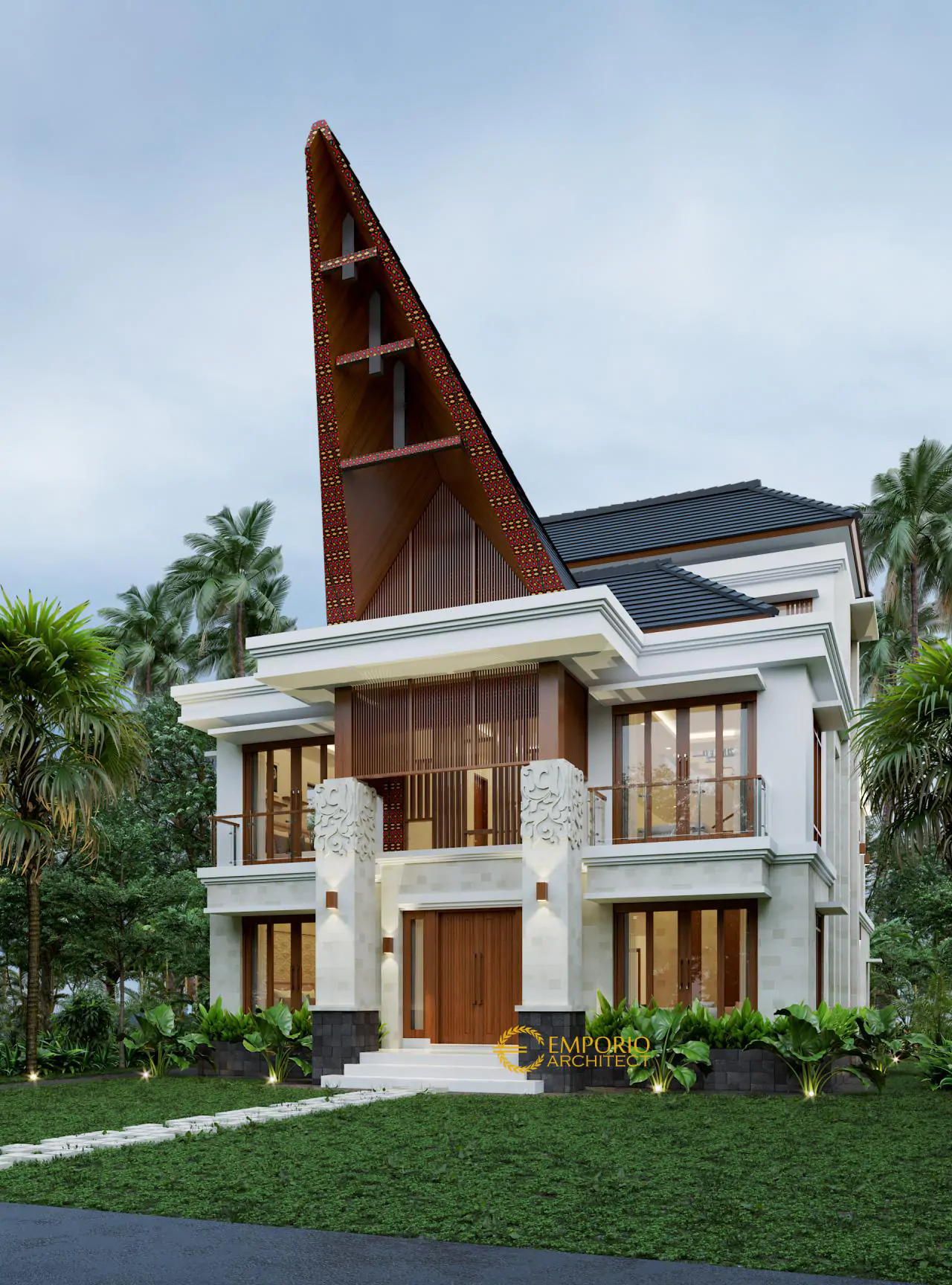 Tongkonan Roof is a roof of traditional Tongkonan houses that belong to the Toraja Tribe in Indonesia. Tongkonan roof has a steep curve shape of a boat front filled with ornamentations and motifs.
61. Lean-to/Skillion Roof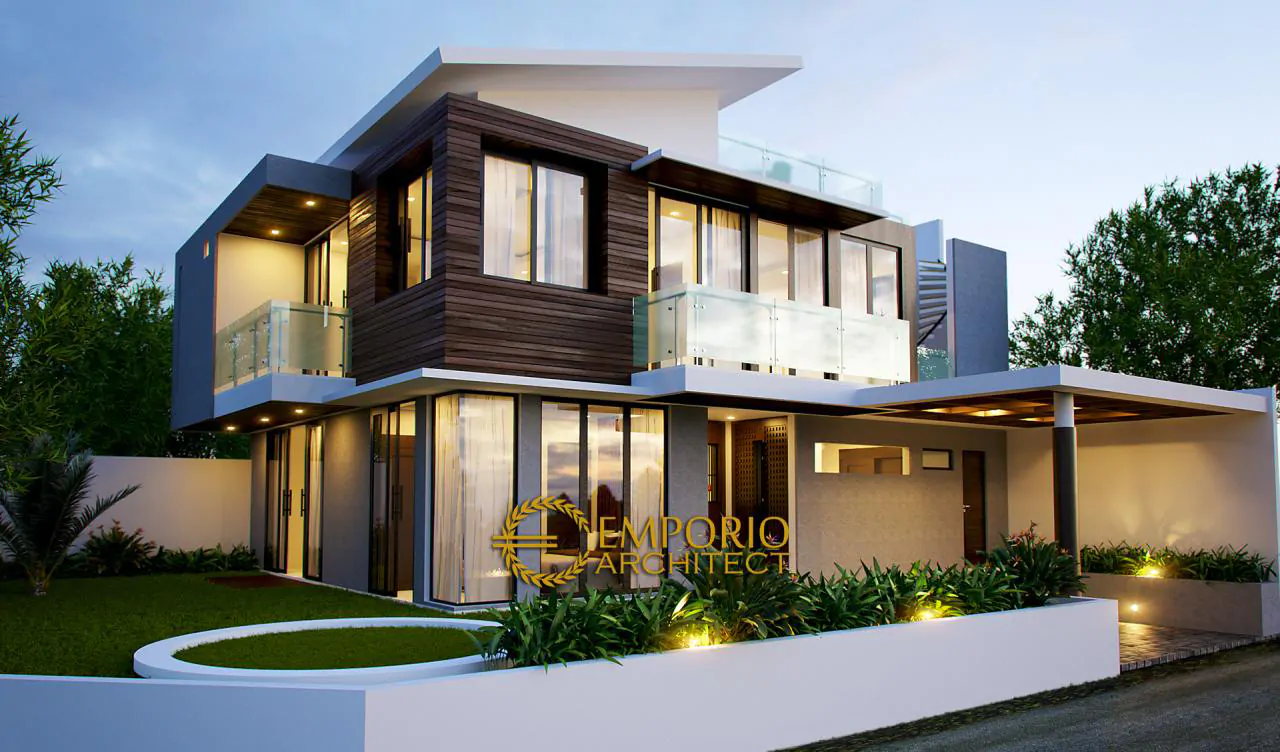 Lean-to or Skillion roof is a roof in the shape of an inclined plane with the top part glued to the main building, where one of the wall sides is higher than the other walls. This type of roof is commonly used in modern or minimalist-style houses.
62. Flat Roof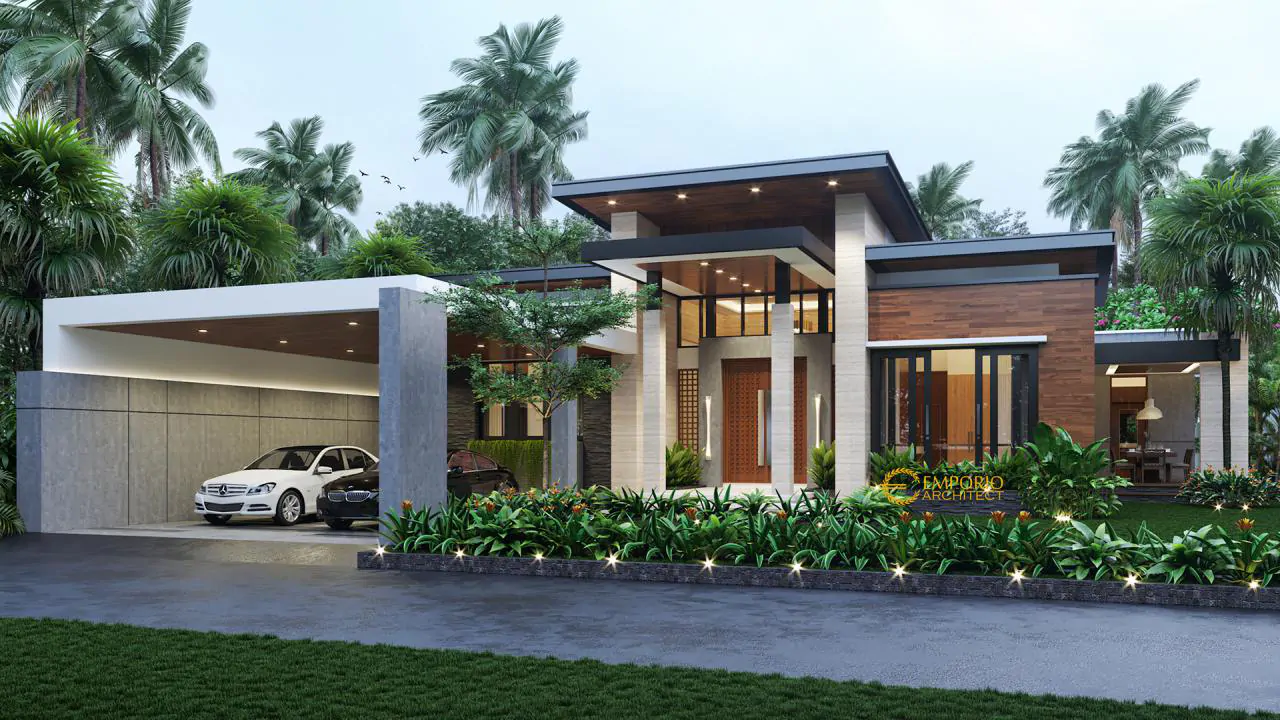 Flat roof needs no explanation because it's simply a roof with a flat surface. However, it's not entirely flat because it has to be made slightly tilted as a rainwater channel into the gutter hole. Flat roof is generally used in minimalist modern-style houses and can be used as a rooftop.
63. Cost and Fee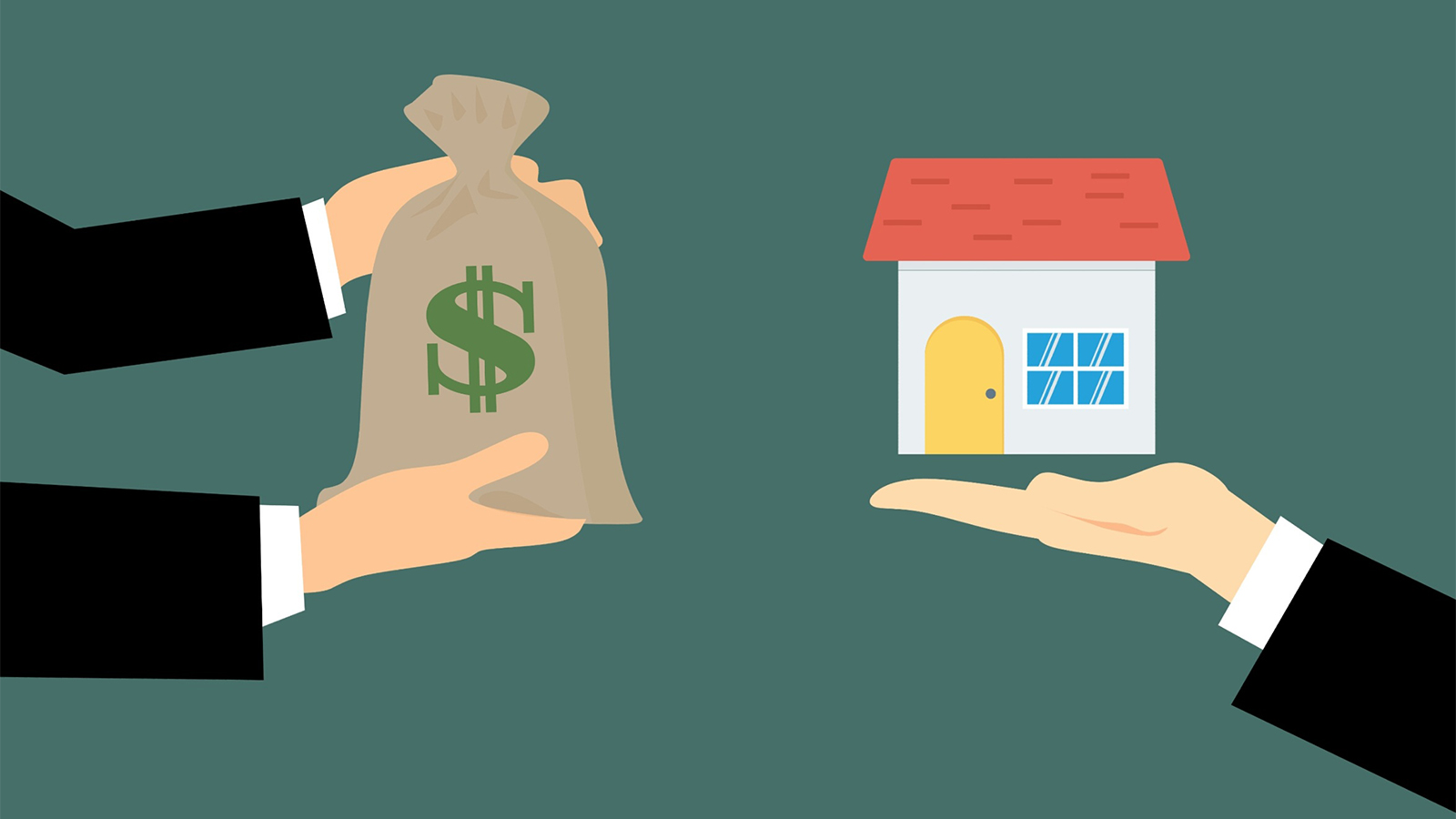 Cost and fee is a system used when a person hires a contractor service and pays a percentage fee from the total fee, where the purchaser, contractor, or builder doesn't have any responsibility if the materials price increases.
64. Partition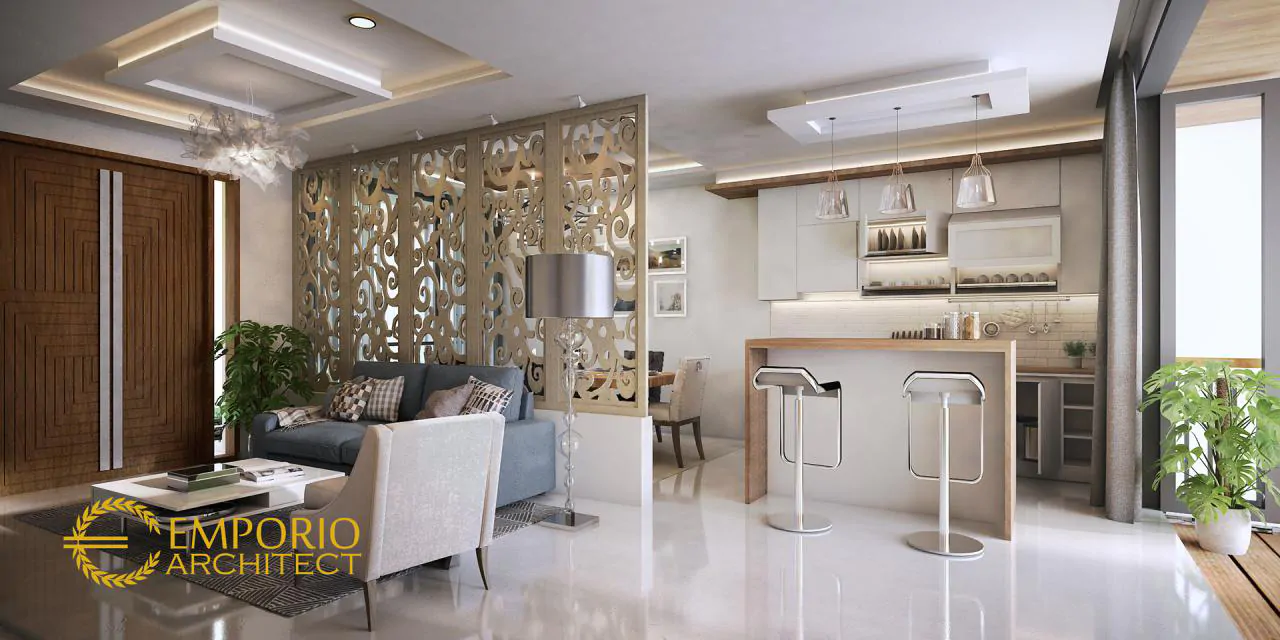 Partition in architecture means a wall divider that functions to limit a space from the other spaces for the purpose of creating an additional space or privacy. Partition generally comes in the form of a semi-permanent wall made of wood, gypsum, brick, metal plate, glass, steel grill, and others.
65. Artwork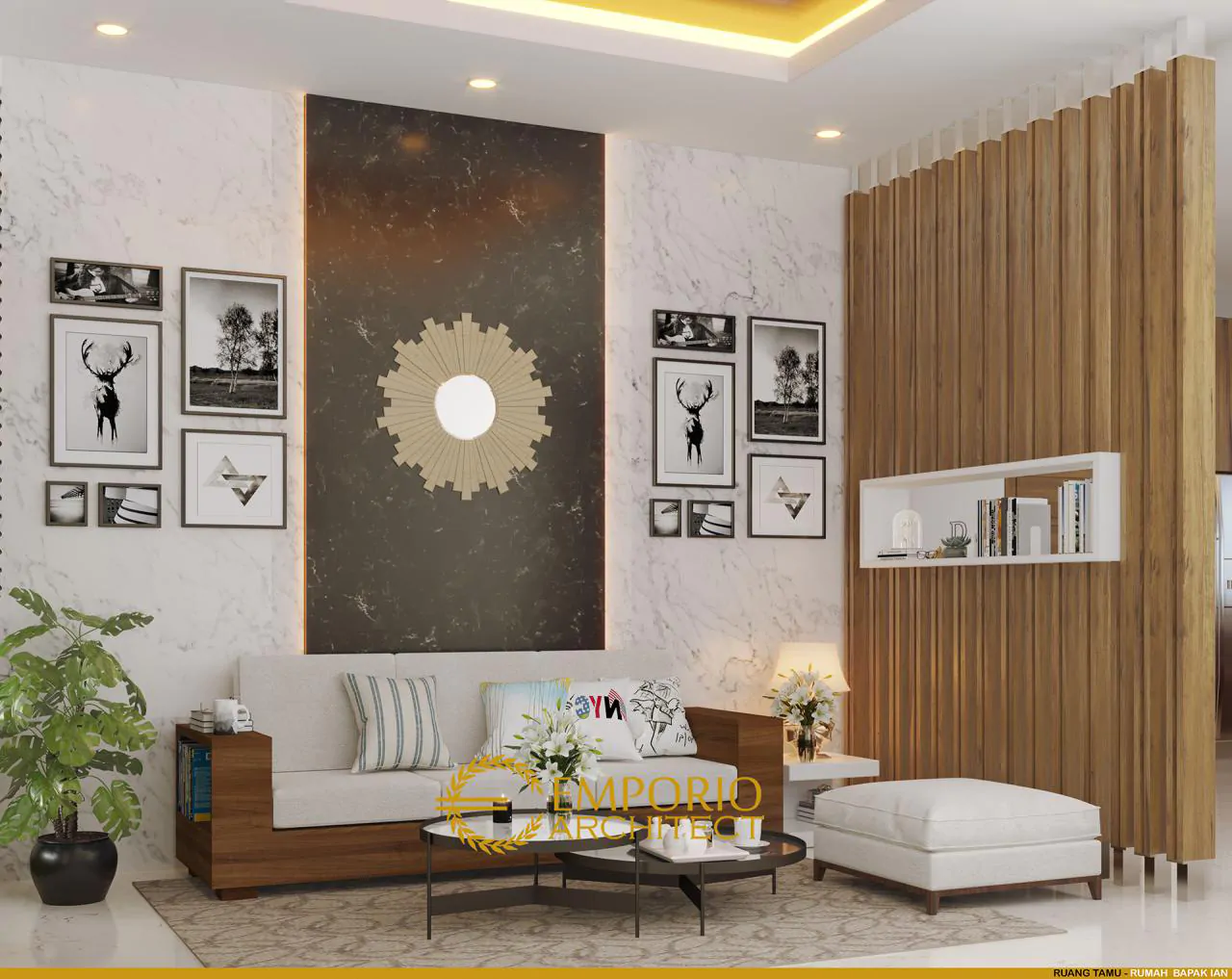 Artwork is an artistic creation or object that has aesthetic value and generally functions to give a beautiful effect on buildings, which can be created in the form of paintings, decorations, and others.
66. Leveling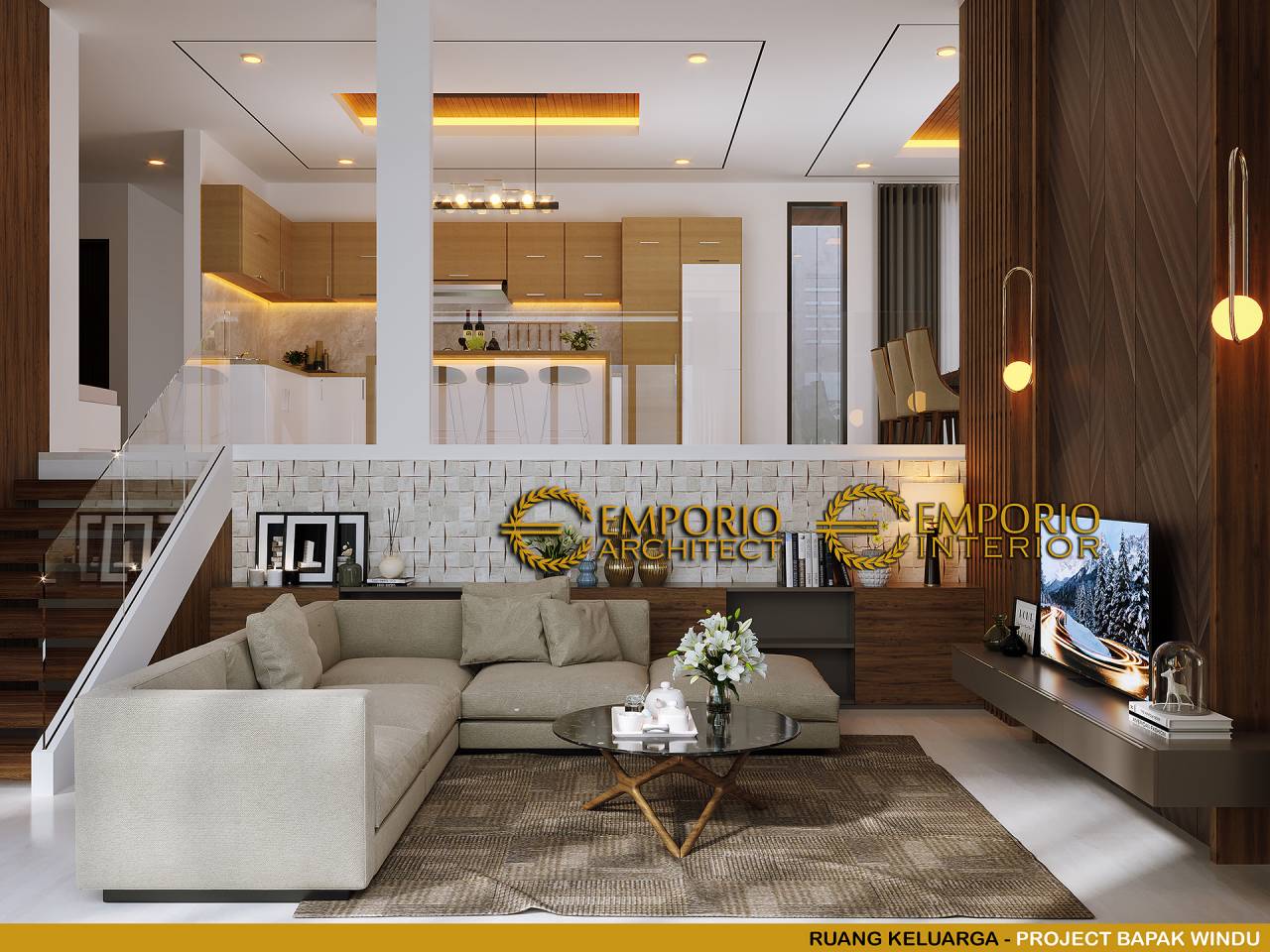 In architecture, leveling refers to level differences between two points on a flat surface with height differences between side A and side B floors.
67. Reading Nook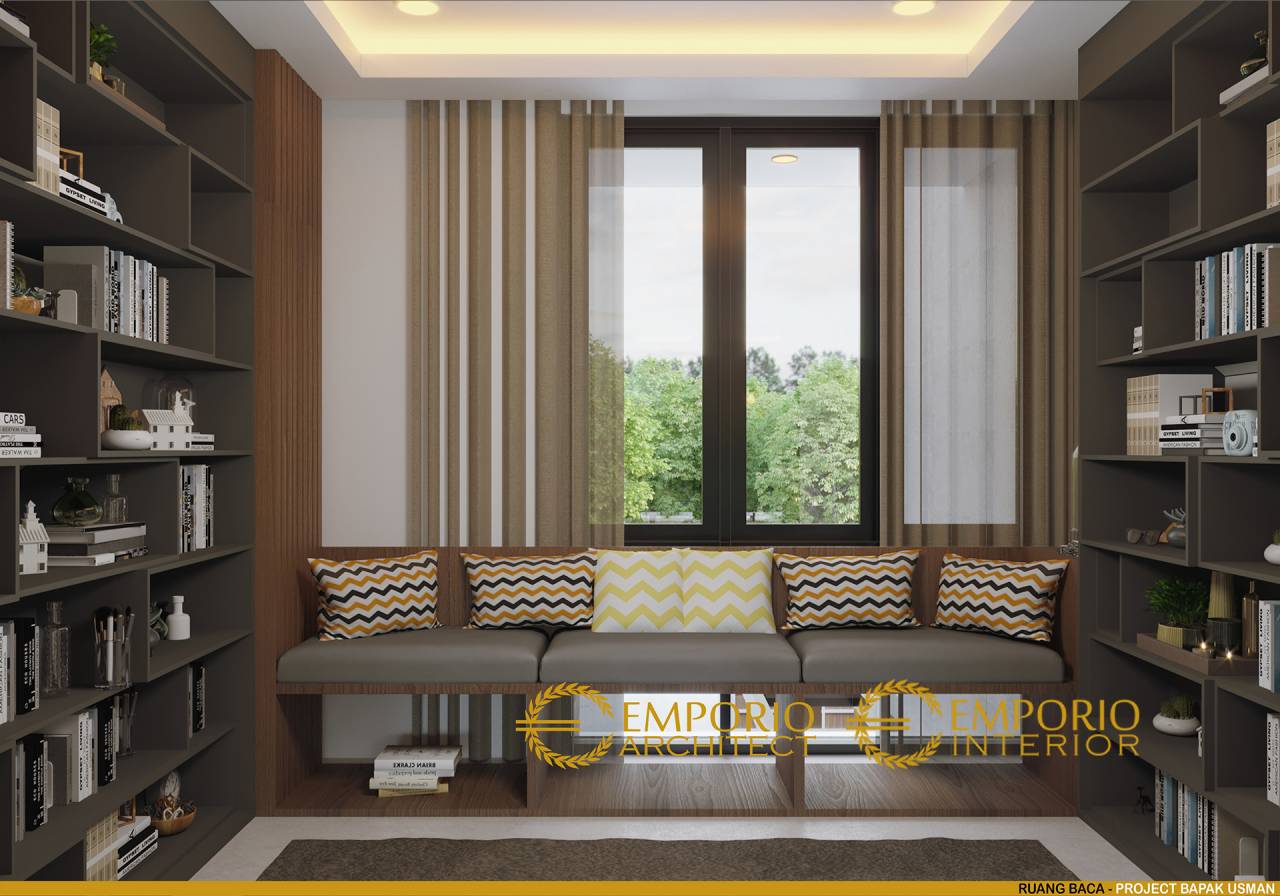 A reading nook is a sitting area nearby the window and usually functions as a spot to read. Reading nook generally comes in the form of a couch or tatami placed next to a window with a bookshelf within reach. Reading nook is an alternative to a minimalist reading room.
68. Island Table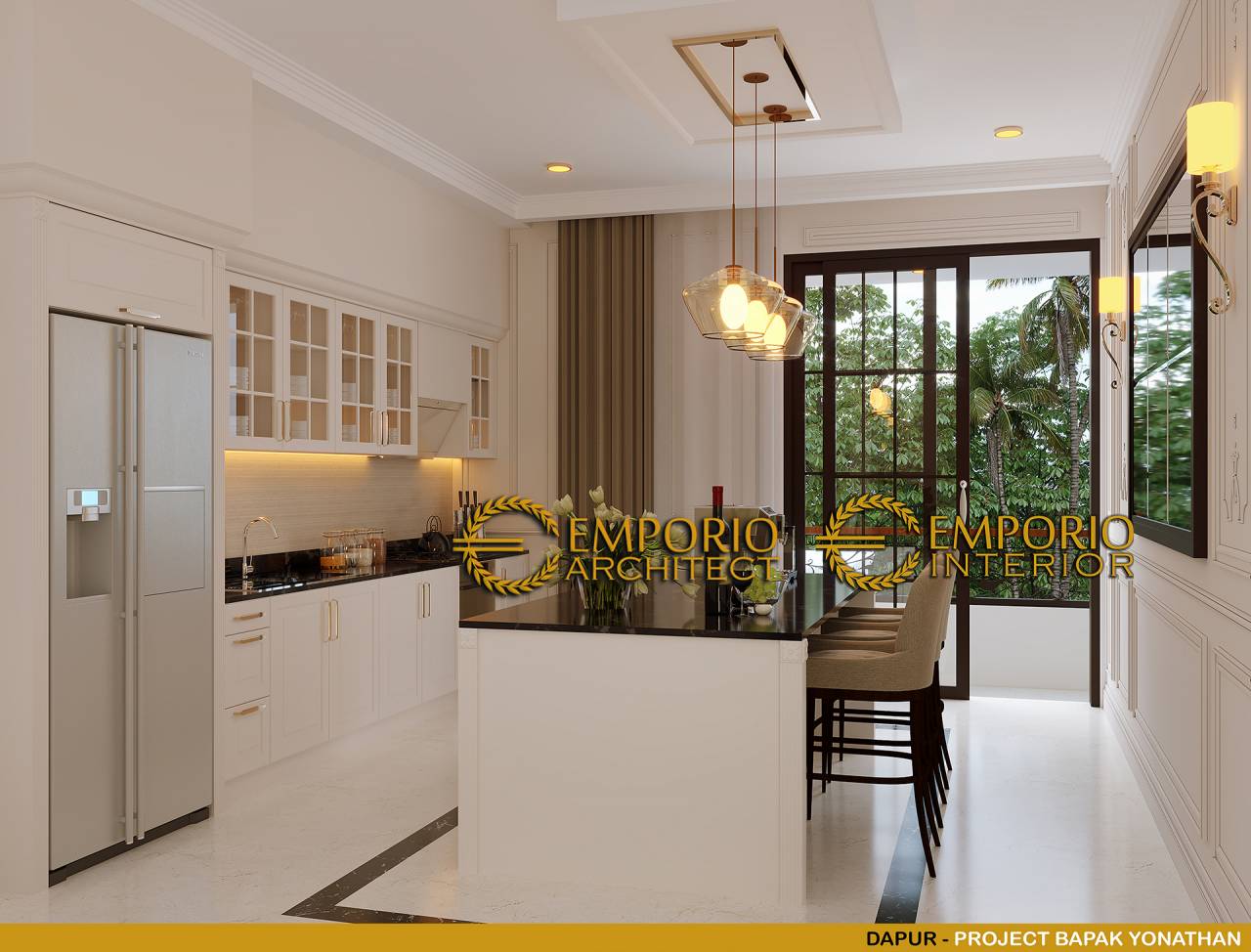 Island table or kitchen island is a multifunction table used for cooking such as cutting, slicing, mixing ingredients, processing, and others. An island table is usually placed separately from the kitchen set and can be used as a dining table or private mini-bar if it comes with seats on one of its sides.
69. Dry Kitchen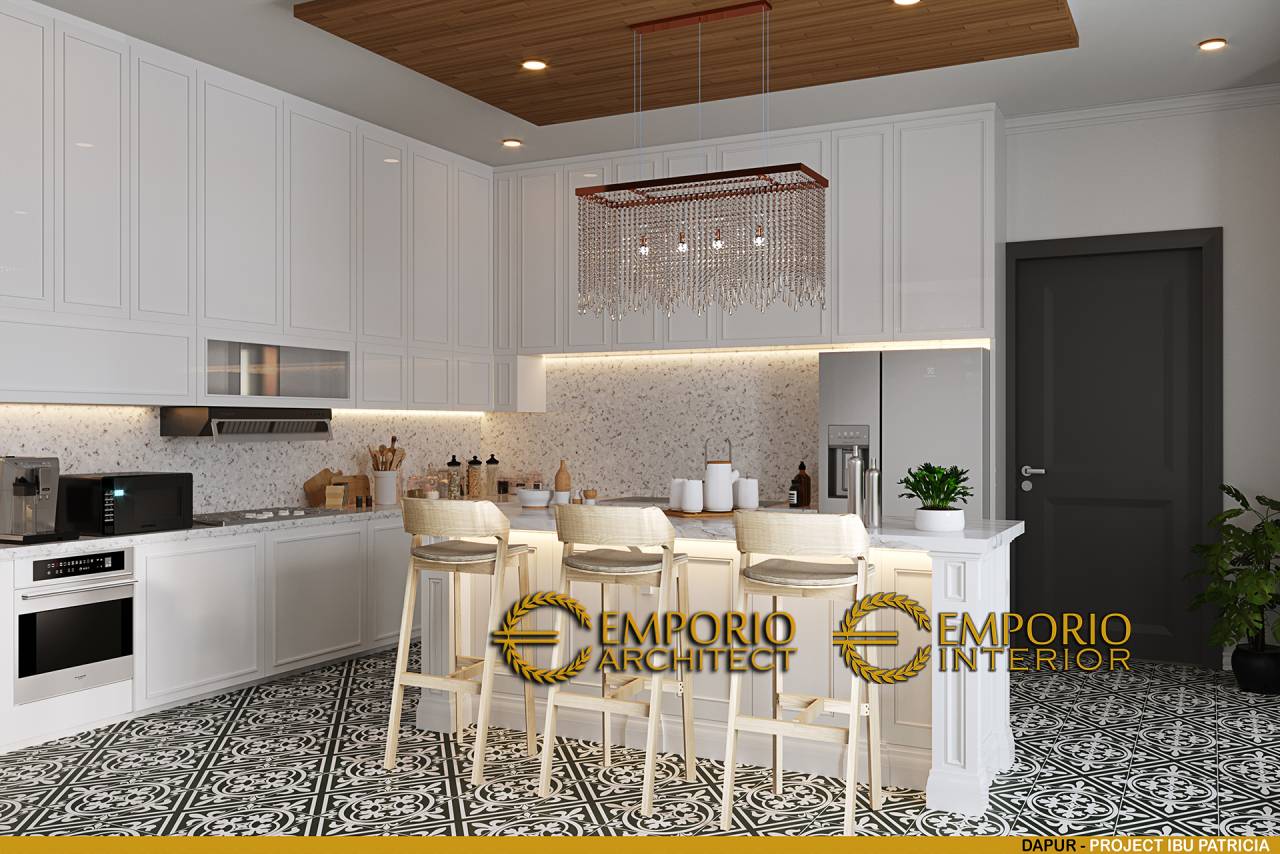 A dry kitchen is a kitchen to cook a concise, light, easy and fast meal. A dry kitchen is usually decorated gorgeously and adjacent to the dining area. It can also be used as a spot to have breakfast with the whole family member.
70. Wet Kitchen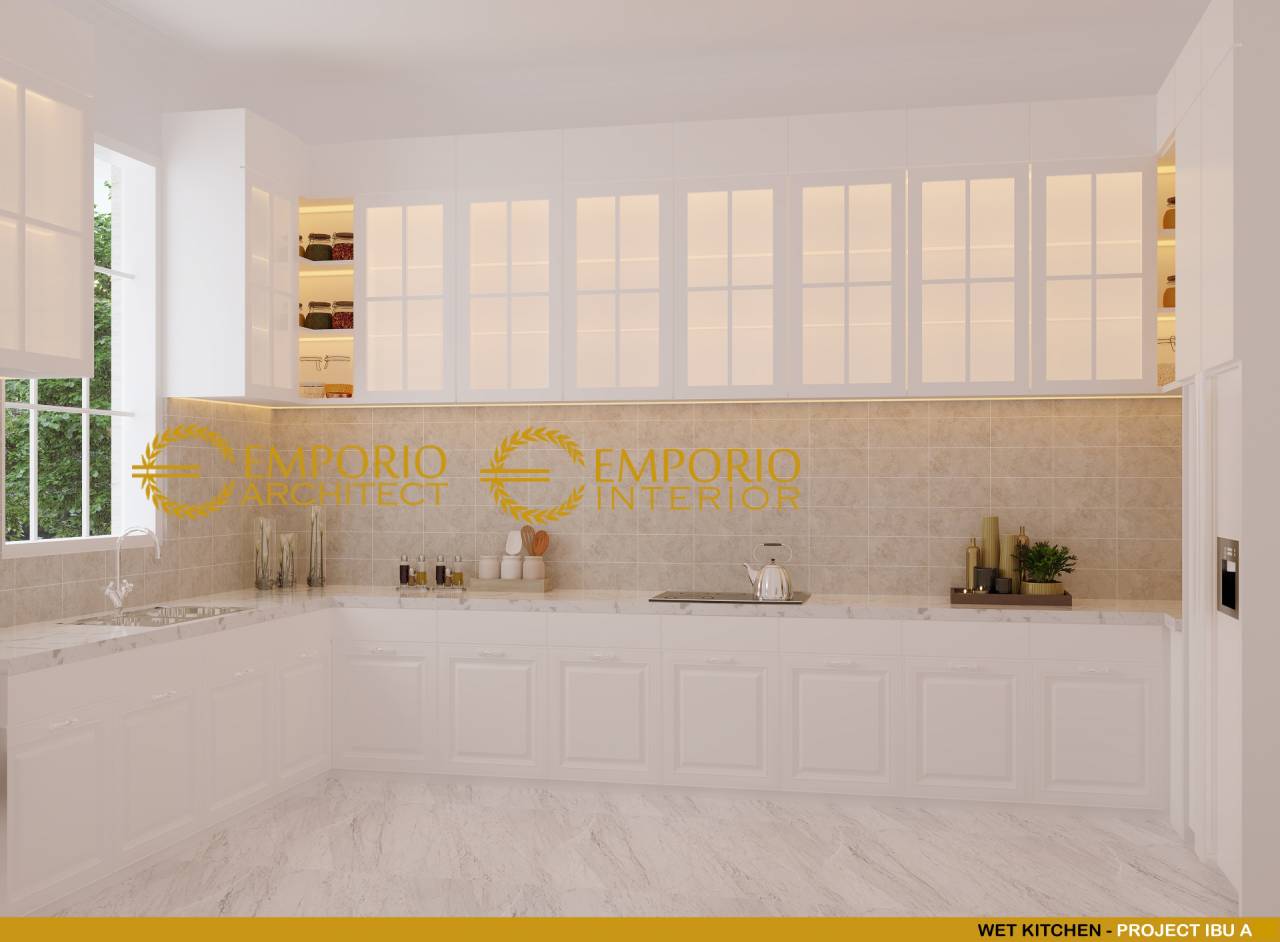 A wet kitchen is a kitchen used for heavy cooking activities, such as cleaning a fish cooking a heavy meal and cleaning kitchen equipment. A wet kitchen usually has its own location that can't be seen by visitors or guests.
71. Foyer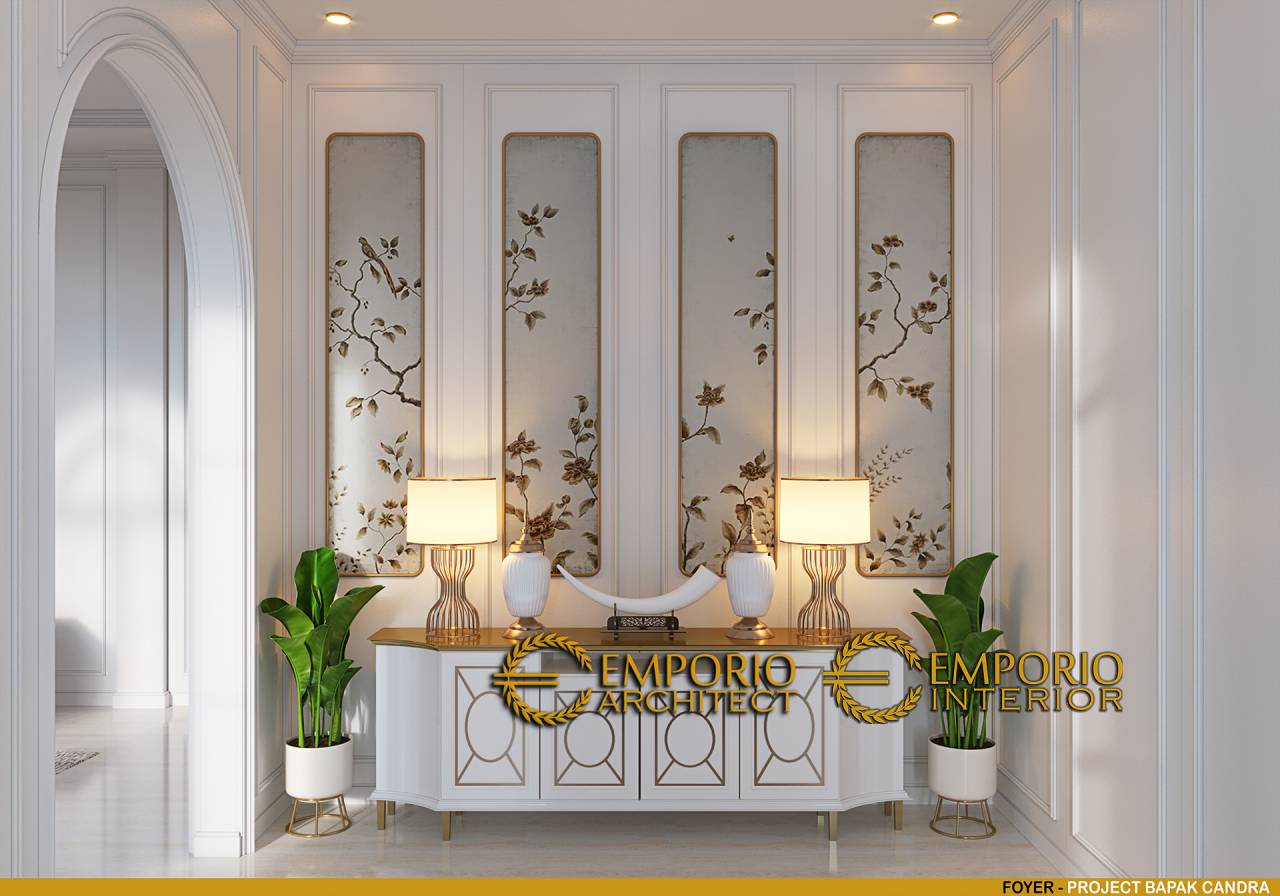 The foyer is a reception area that functions as a transitional space to welcome the visiting guests before taking them to the living area. A foyer emphasizes the aesthetic value and increases the prestige of the homeowner while also functions to store shoes and others.
72. Corridor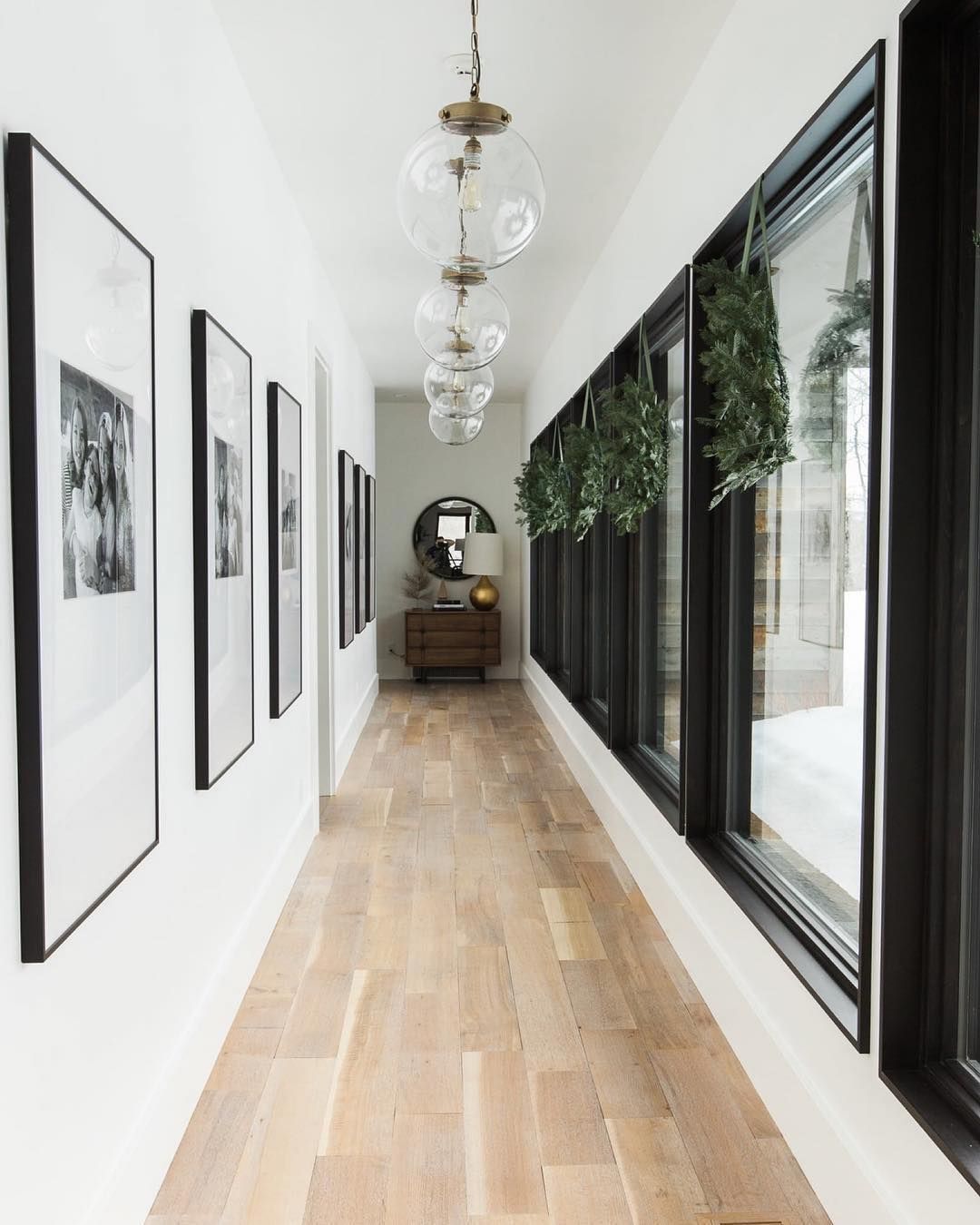 According to Oxford Dictionary, a corridor is a long passage in a building from which doors lead into rooms. In architecture, a corridor can be located inside or outside the building with a function as a connector between rooms.
73. Pantry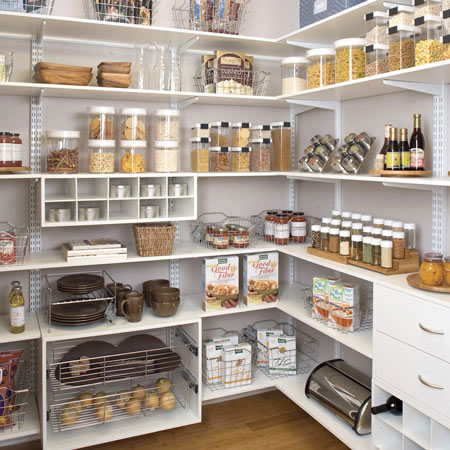 A pantry is a place to store cooking utensils and food ingredients which are later processed with the addition of tables and chairs that looks like mini-bar or island table. In Indonesia, the concept of the pantry is adapted into a kind of kitchen pantry in the form of a dry kitchen.
74. Stairs Landing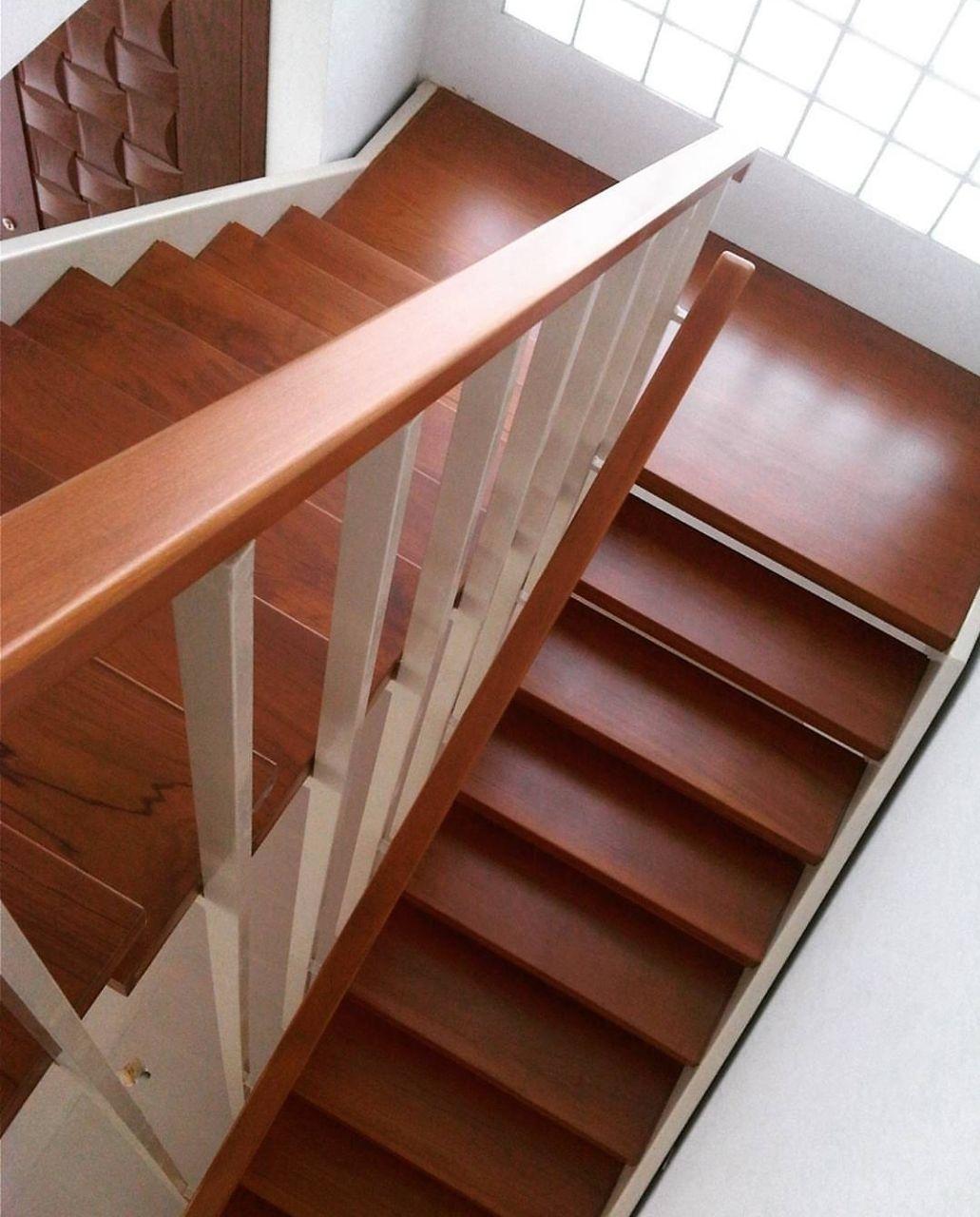 Stairs landing is a flat plate between the steps intended as a spot for a quick rest and stop while walking up the stairs. Stairs landing is placed at the corner of the end of halfway stairs.
75. Patio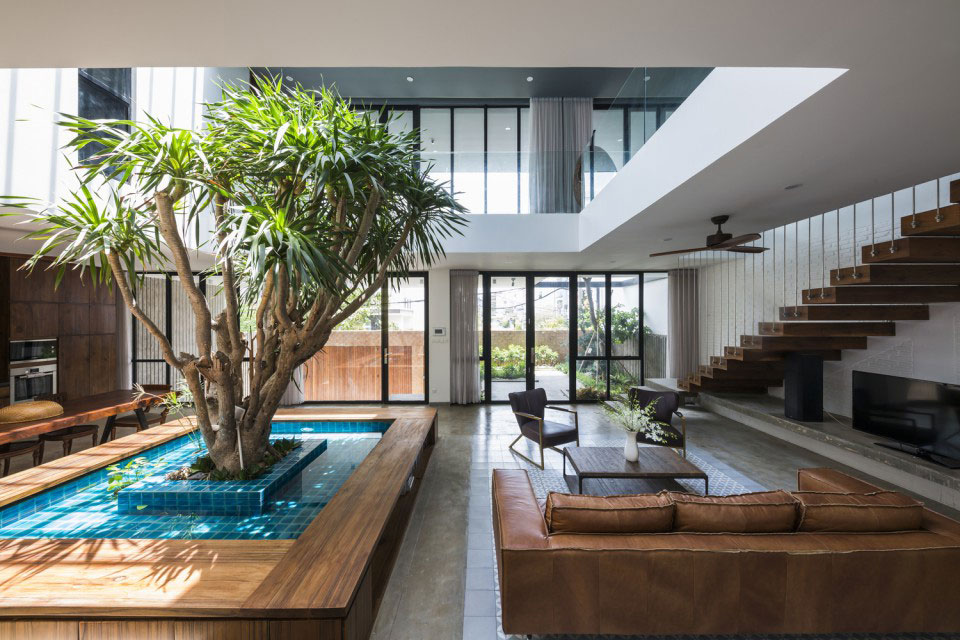 In architecture, a patio is a mini garden located in the middle and center of the house.
Those are 75 architectural terms that are commonly mentioned during discussion stages with the architect for a much smoother process. By understanding these terms in advance, it will be easier for you to communicate with the architect if you decide to hire a professional architect such as Emporio Architect. Now that you know the common architecture term in a house design, you will be more prepared and ready to start the design process with Emporio Architect and make your dream home come to a realization!
AUTHOR
Adam Fonsecha S.S.
Born and raised in Bali, Indonesia, does not limit his passion for learning other languages and desire to reach multiple continents through his writing. Writing articles has been his journey since graduating as it connects him with many people locally and globally. Also, nothing beats the feeling of readers taking an interest in a product that has been literately created into a future promise.
If you have any questions, please consult with us.
ALSO READ:
INTERIOR DESIGN: