Written by
Adam Fonsecha S.S.
Do you want to lower your development expenses? No worries, we know the perfect solutions. There are many future homeowners that only depend on what the budget recapitulation stated, but in fact, they still have the possibility to lower the estimated budget by finding the materials alternatives to be used as the house finishes. Therefore, Emporio Architect will share tips for materials substitutions for the sole purpose of lowering your development expenses.
A. Floor
During the development, the alternative material that can be found the easiest is floor finishing materials. Here are a few alternatives.
1. Vinyl as an alternative for parquet floor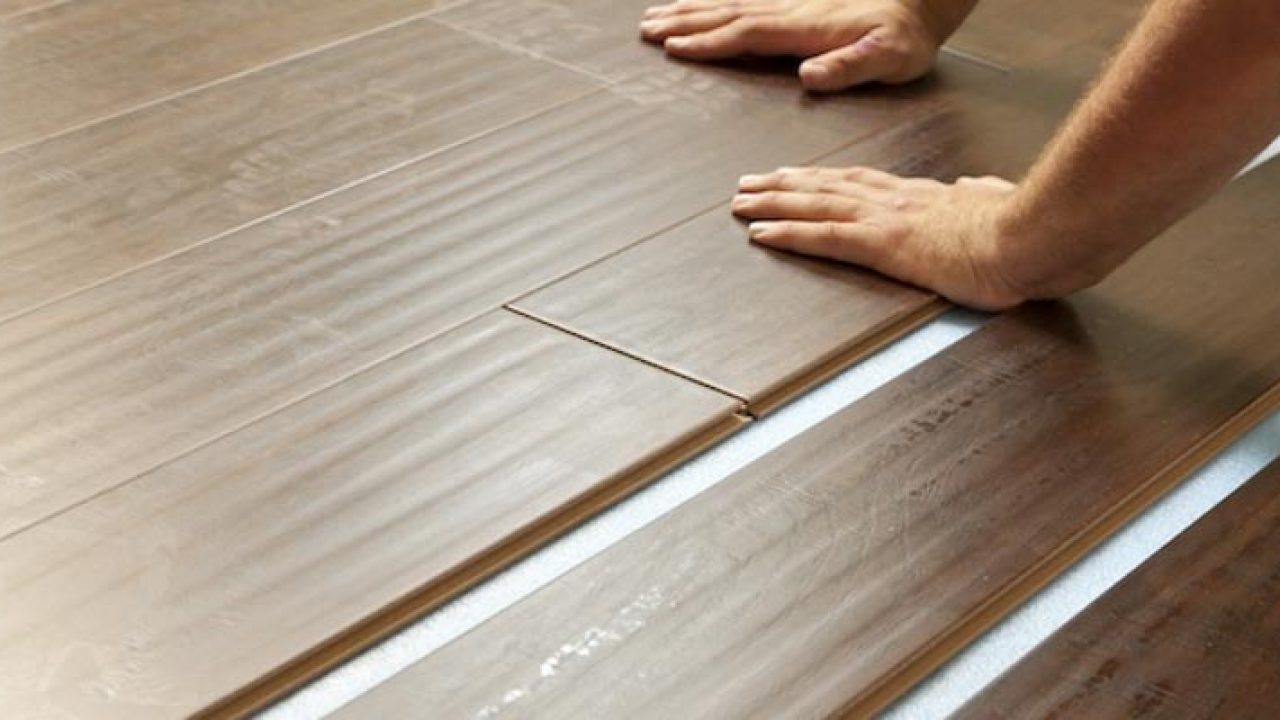 If you're looking to step your every walk on a warm wooden floor without spending too much money on purchasing a parquet floor, a wooden vinyl floor can be the alternative. Mot only is it cheaper, a wooden vinyl floor is also more durable, easy to install and maintain, and has a lot of motifs and color choices.
2. Ceramic floor tile with motifs as an alternative for marble and granite tile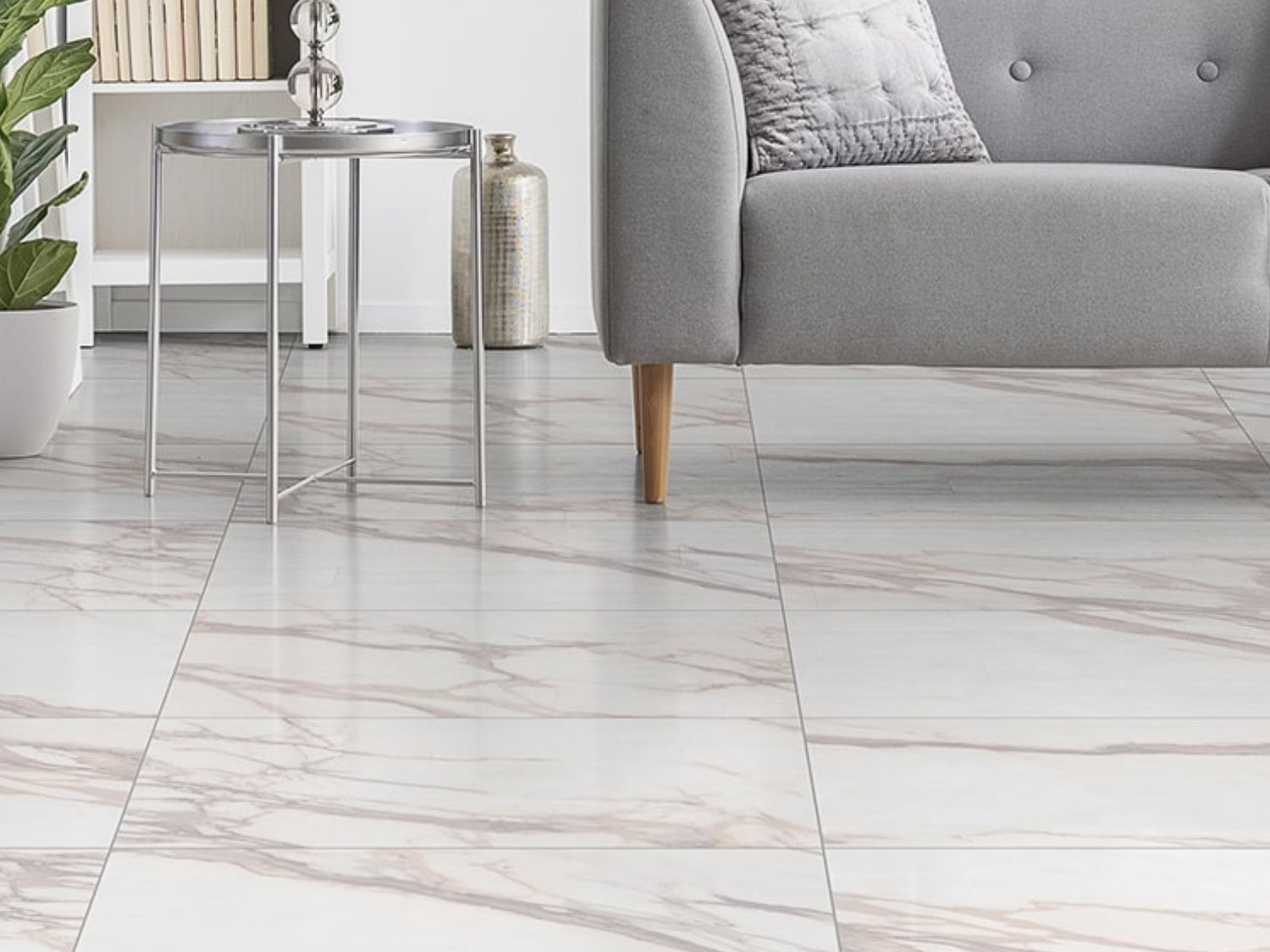 If you're looking for luxuriousness without depending on marble or granite tile and lowering the budget, you can go for ceramic floor tile with motifs that are similar to marble or granite tile that you desire. Of course, the quality and stepping feel on the surface of a ceramic tile floor is obviously different compared to authentic marble or granite floor and wall finishes. Well, at least it's cheaper.
3. Paver tile as an alternative for Andesite floor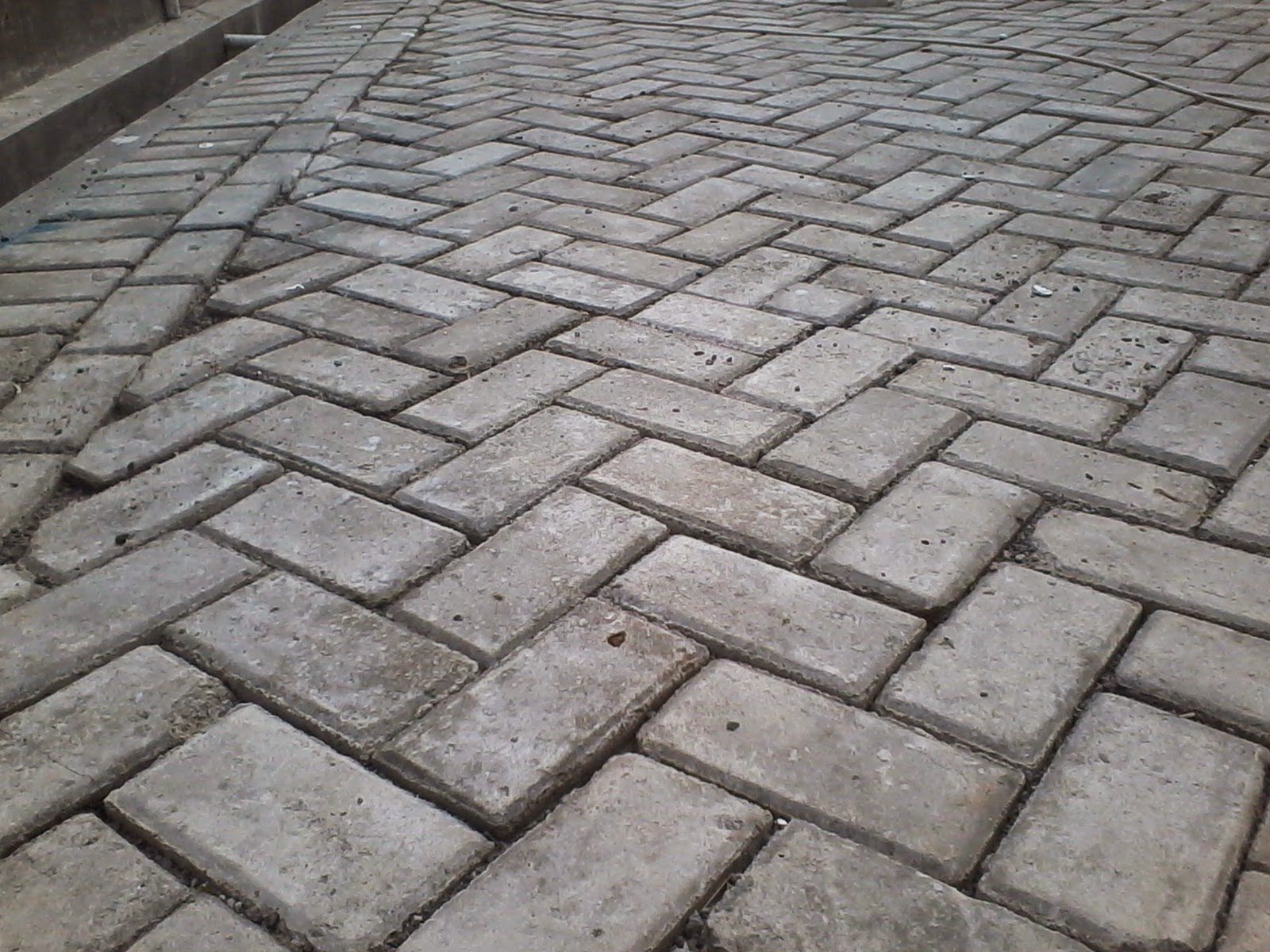 Are you planning to install Andesite floor for your carport's floor but also want to keep your budget on the low? Try a paver tile instead as an alternative for Andesite floor. In the aspect of durability and aesthetic value, Andesite floor is undoubtedly far more superior compared to a paver tile, but if you're focused is to lowering the budget, a paver tile as an alternative can go no wrong.
4. WPC as an alternative for wood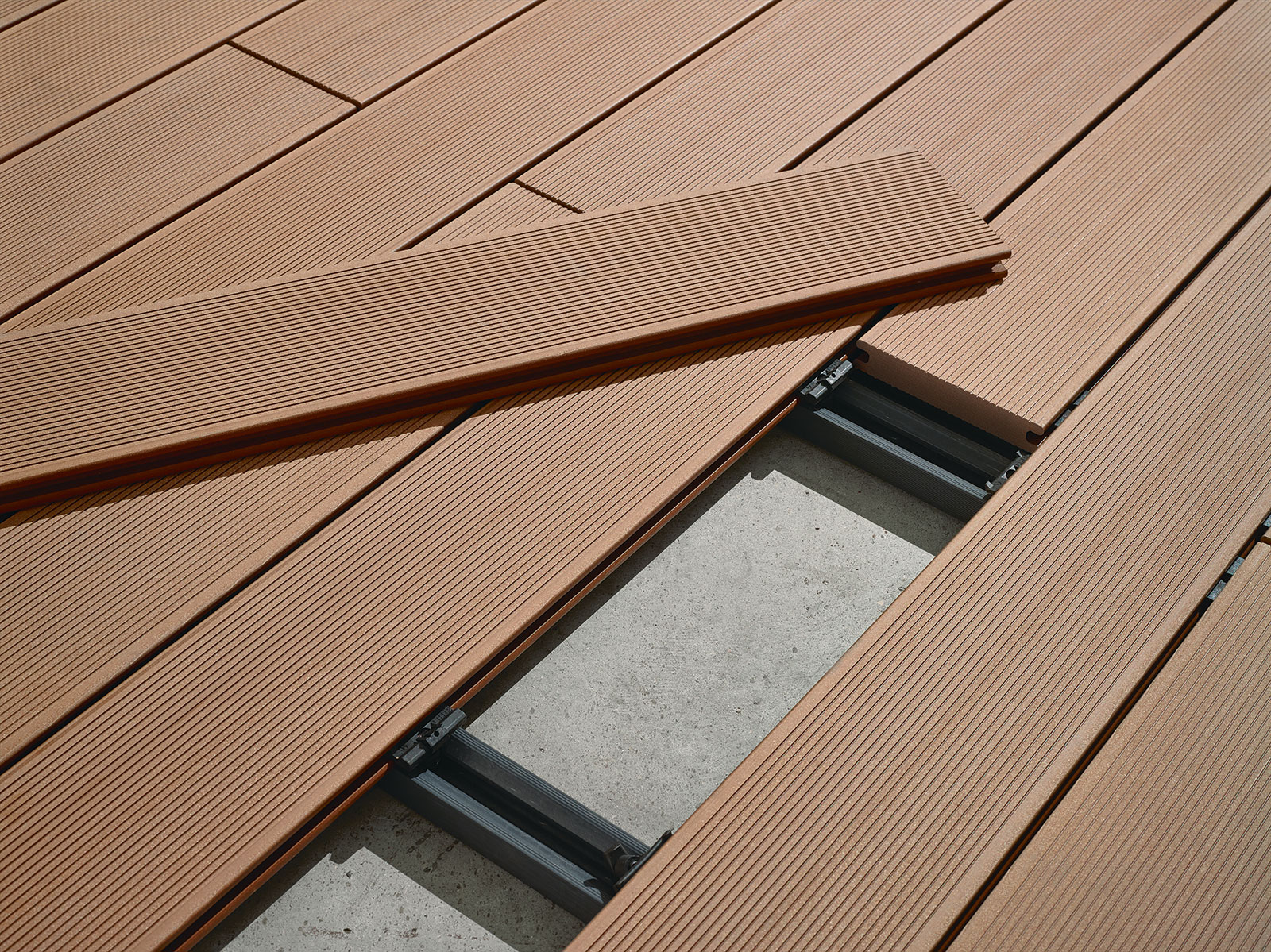 Is your house facilitated with a swimming pool and want to add a decking floor but at the same time lowering the budget instead of installing hardwood flooring? Try WPC as the alternative. WPC or Wood-Plastic Composite is more resistant to termites, fungus, watery surfaces, and chemicals. Moreover, the color on WPC is more durable and harder to swell or shrink. However, WPC floor decking certainly appears different when it comes to aesthetics, environment, and color variation. Therefore, it's best to consider the materials that are most fitting to your budget.
B. Wall
Wall finishes also play a huge part in creating the appearance, atmosphere, and nuance of each room. With that being said, choosing the materials for wall finishes in the house shouldn't be taken lightly. Here are a few alternatives that should help you lower the budget on the wall finishes department.
1. Travertine as an alternative for marble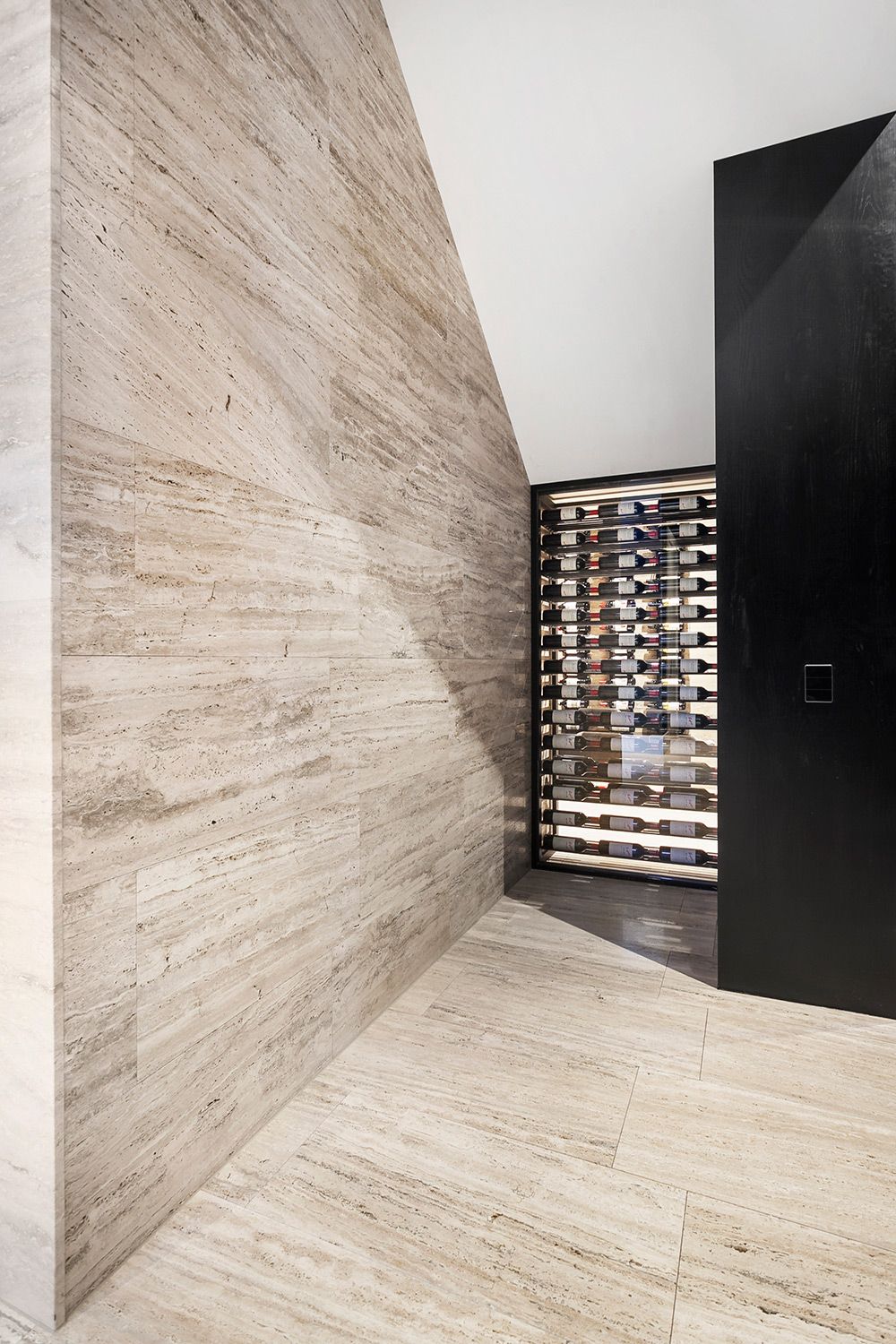 Have you set your heart for the marble wall, but your wallet keeps saying no? Try replacing it with travertine instead. Replacing marble with travertine will save a lot of your budget, and the interior will look equally classy.
2. Textured ceramic as an alternative for natural stone wall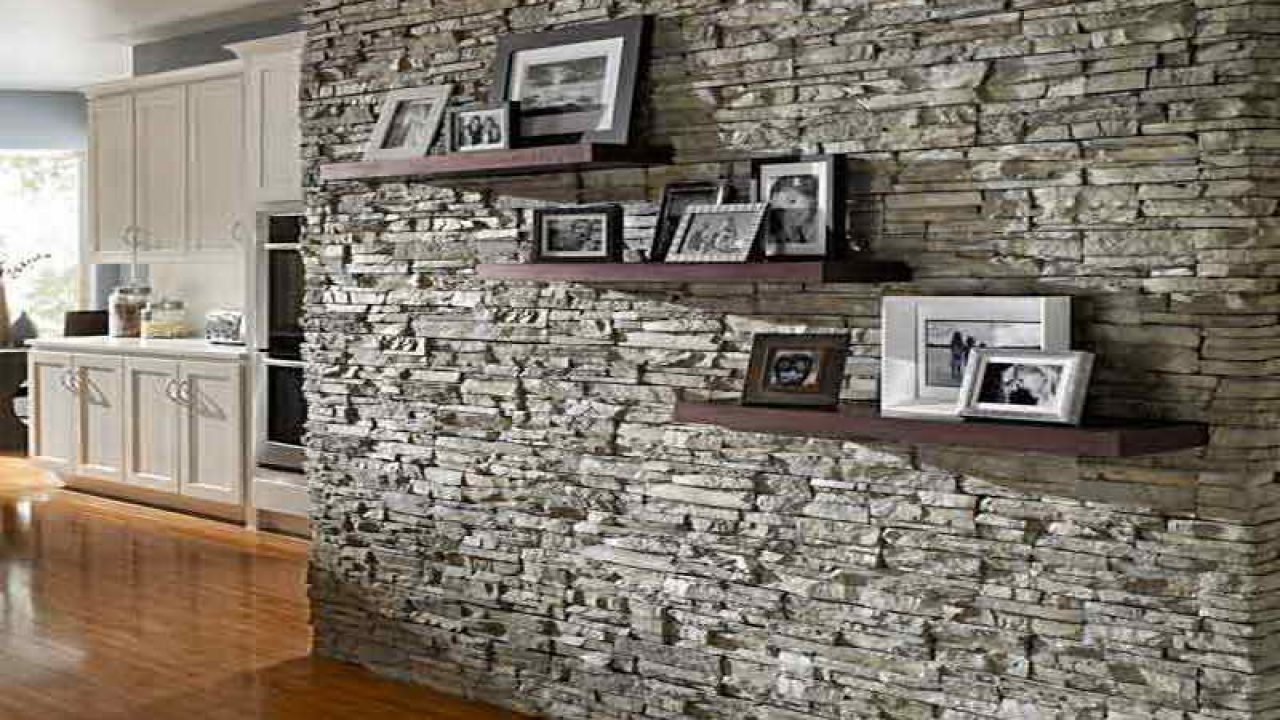 Are you fully desired to present a natural stone wall for the house's interior and exterior, but the budget is limited? No worries, you can instead go for a ceramic with a texture that looks like a natural stone as an alternative material. Not only does it lower your budget significantly, but you can also still own a house with a beautiful natural stone wall for the display.
3. WPC as an alternative for wood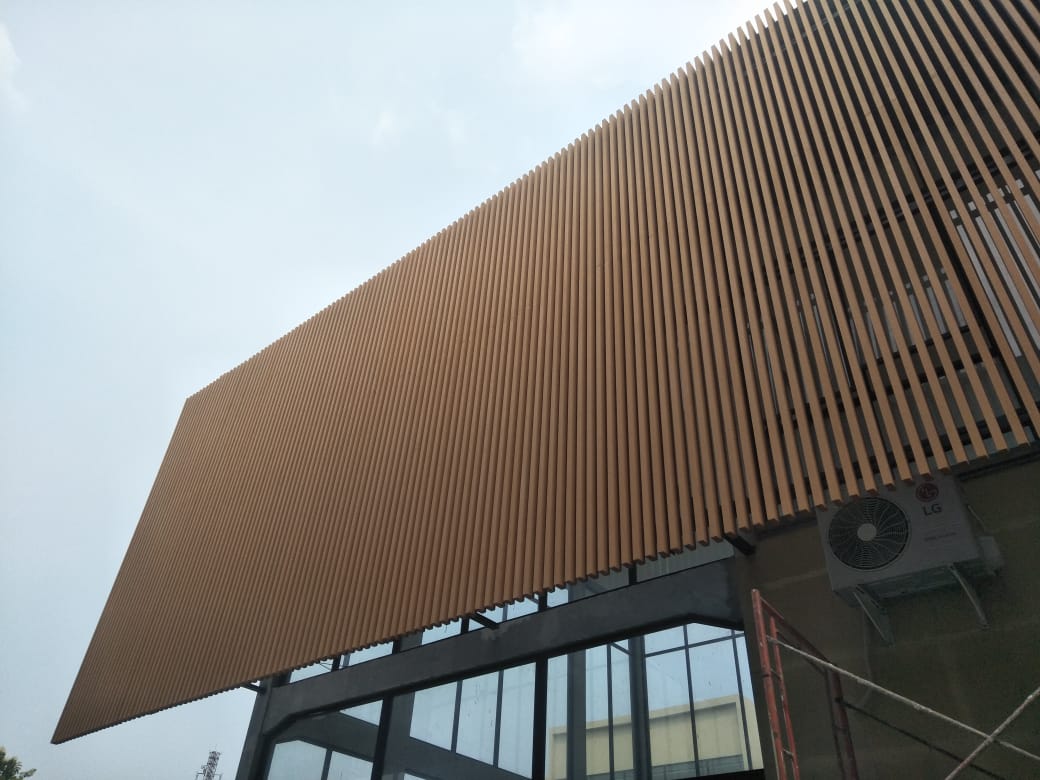 Still prefer wood finishes on the exterior, interior, and even the gate walls? Does your budget limit you in doing so? WPC is still a recommended alternative. WPC can be applied for exterior wall finishes, sun shades, or gates. In the house, WPC can be used as a replacement for wall panels or wood partitions. Since the appearance is similar to wood and cheaper, you can still obtain an equally aesthetic display of wood for your house.
4. Thin veneer brick as an alternative for exposed brick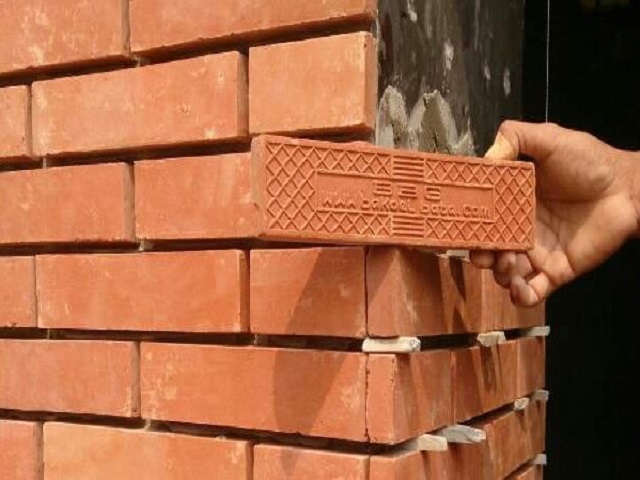 Do you want exposed brick as the wall finishes for your house that bad? Thin veneer bricks material is a decent replacement. Instead of redecorating the walls to install exposed bricks, you can just cover the already-built walls using thin veneer bricks. Using thin veneer bricks, you will get an equally gorgeous house and lower the budget at the same time. If you want a cheaper alternative, you can simply install 3D wallpaper with a brick texture.
5. Simply go for wallpaper or wall paint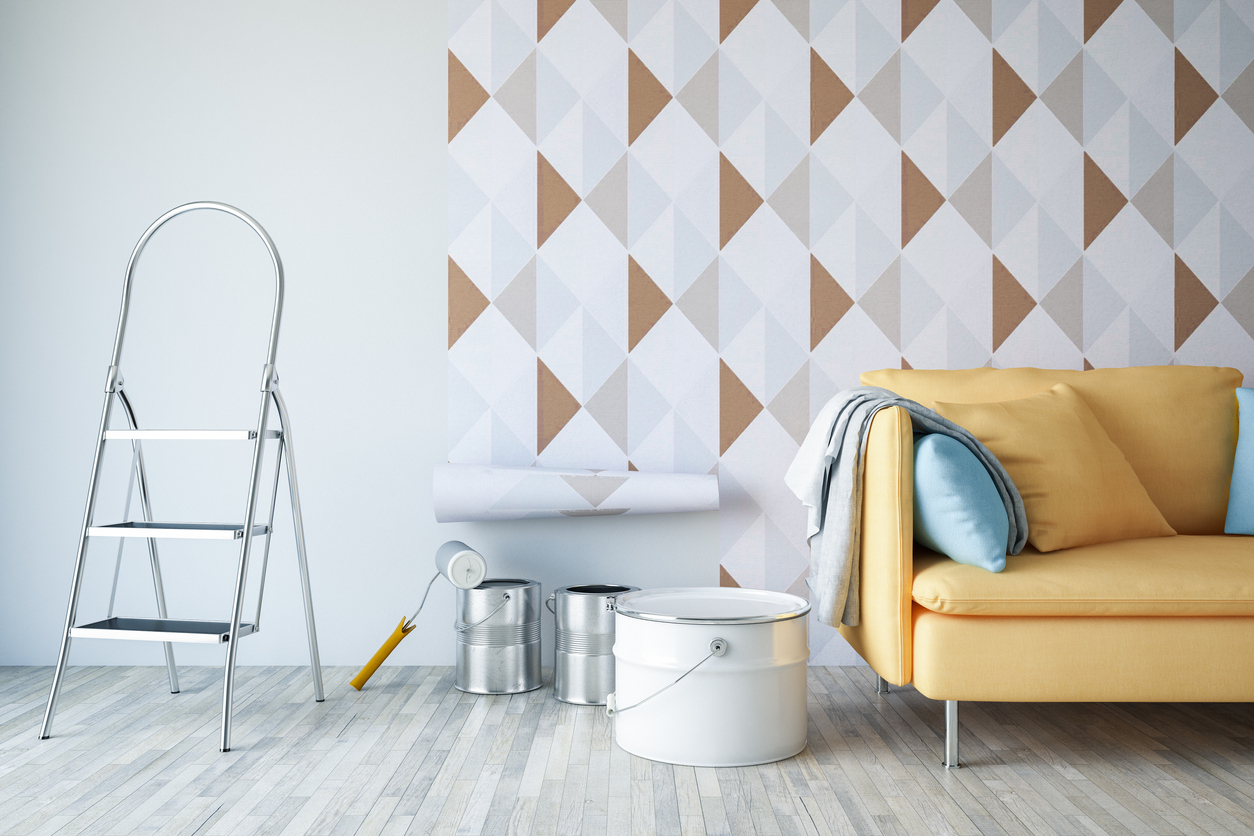 Installing wallpaper or painting the wall can be the cheapest and easiest solution. By painting the wall or sticking wallpaper, the interior of your house can be easier to look at with different nuances and atmosphere that fits your desire.
C. Frame
Not many people realize that door and window frames cost a lot of their budget. It's why properties with many wide openings are usually more expensive than those without them. Therefore, if you want to lower the budget, here are door and window frame alternatives for your building.
1. Replacing teak wood with other types of wood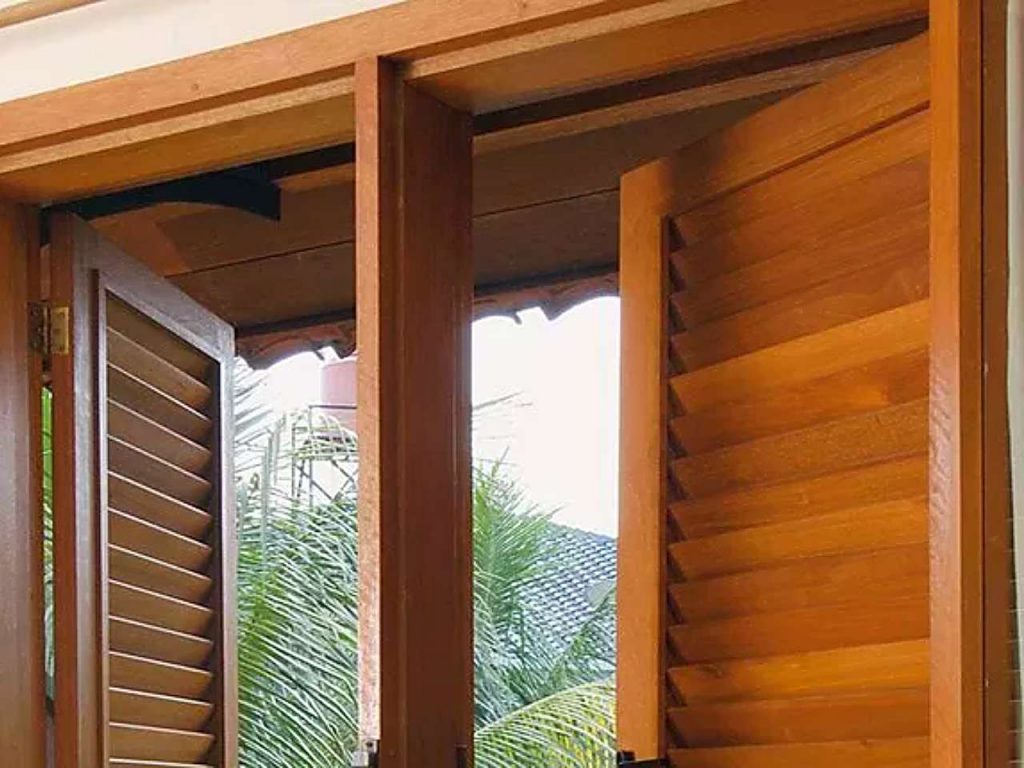 If you love teak wood frames, but the budget is tight, try replacing it with other types of wood, namely camphor wood, meranti wood, mahogany wood, Keruing wood, jackfruit wood, or pine wood. Although the appearance and the feel are different compared to teak wood, at least your budget is significantly lower.
2. Using vinyl, aluminum, fiberglass, PVC or UPVC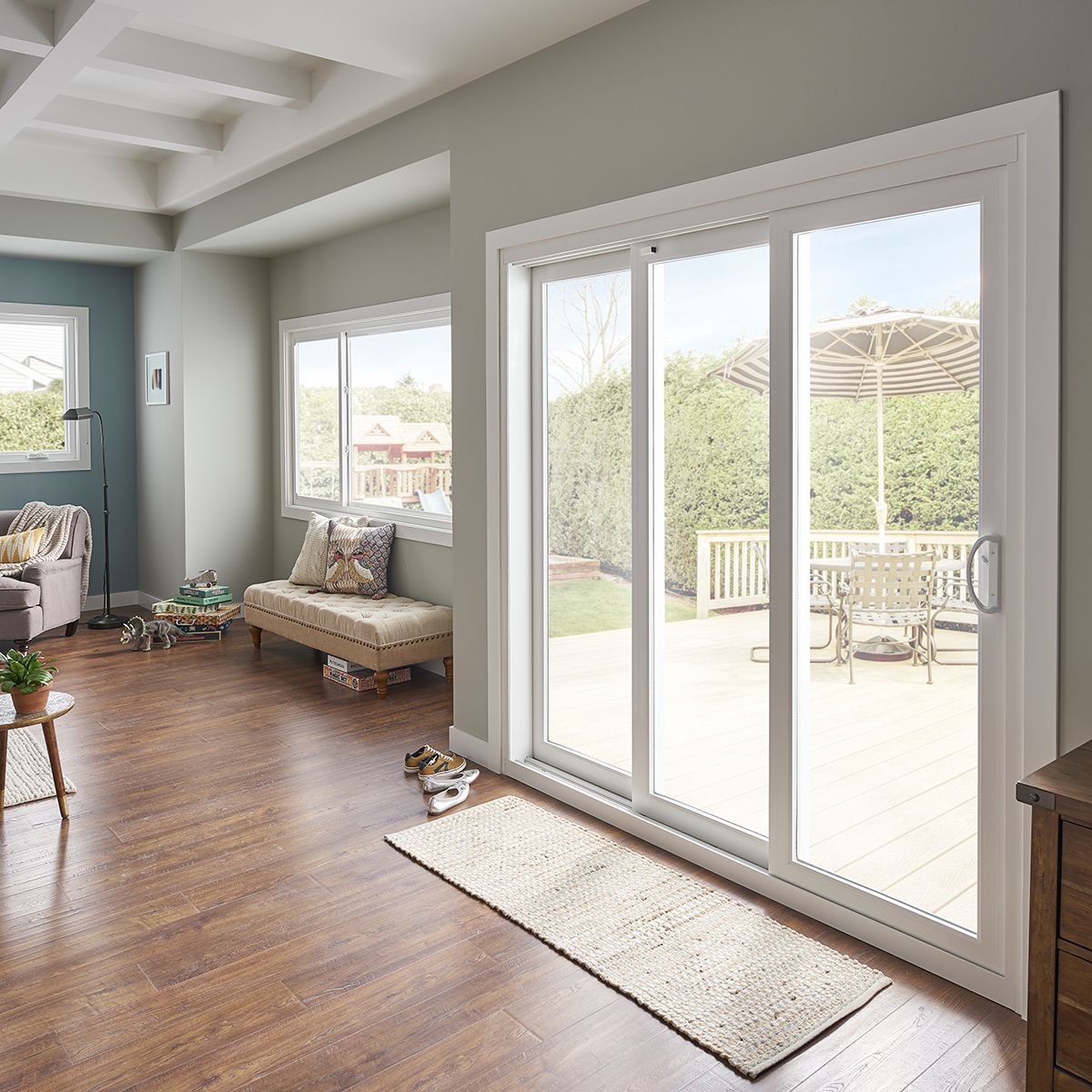 You can also use other alternatives, such as vinyl, aluminum, fiberglass, PVC, or UPVC, as door & window frames. In terms of price, vinyl and PVC can be considered cheap. However, the durability and strength are the weak spots compared to other materials. Meanwhile, aluminum, fiberglass, and UPVC are the better options compared to vinyl and PVC, but the price is higher. Although we recommended many alternatives, it would be better to prioritize quality over price for the durability protection to your house. It all goes back to you, choose the alternative that you think suits you best.
D. Roof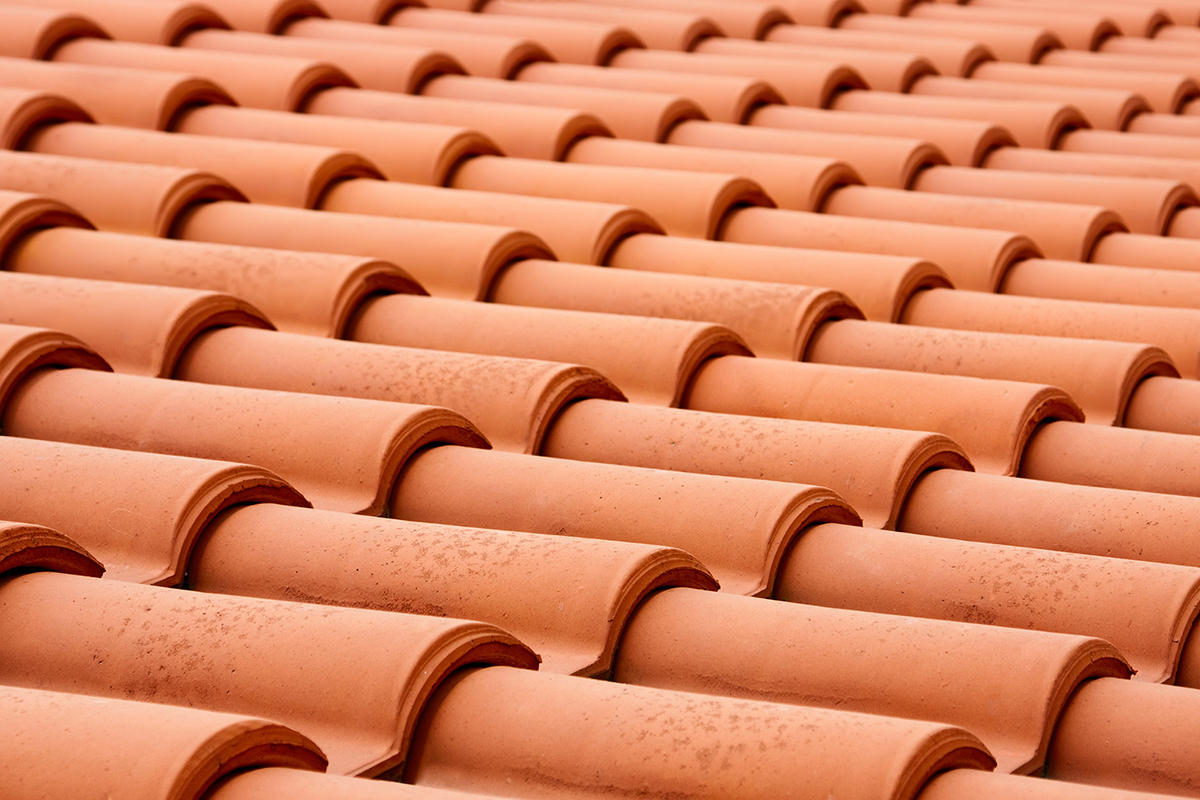 If you still want to lower the budget, consider replacing the materials used for the roof or roof tiles with an alternative. The alternative can be cheaper roof tiles materials that are concrete base or clay. The quality still needs to be considered to keep the house to still look aesthetic. Don't ever prioritize affordability that gives you endless problems to your roof.
Those are a few tips and alternatives to lower the development budget. Building a house is never cheap and shouldn't. The best quality always ignores affordability. Therefore, if you're prioritizing affordability, you have to ensure the quality and durability aspects of the alternative materials have qualified the standards. Are you still running in a circle to find a professional architect to collaborate with? Give your trust to Emporio Architect. Together, we'll create the coziest, healthiest and prettiest house for your better tomorrow.
AUTHOR
Adam Fonsecha S.S.
Born and raised in Bali, Indonesia, does not limit his passion for learning other languages and desire to reach multiple continents through his writing. Writing articles has been his journey since graduating as it connects him with many people locally and globally. Also, nothing beats the feeling of readers taking an interest in a product that has been literately created into a future promise.
If you have any questions, please consult with us.
ALSO READ:
INTERIOR DESIGN: